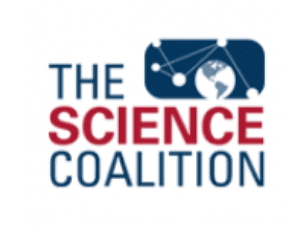 The Science Coalition Unveils State-Level Analysis of Impact of Sequestration on Research Funding
The Science Coalition (TSC) has released a new analysis of the impact to core federal research agencies' state-level spending if Congress and the administration fail to reach an agreement to lift spending caps mandated by the Budget Control Act.
"Funding cuts to federal research agencies have far-reaching consequences. Our analysis shows all 50 states stand to lose millions of federal research dollars if Congress and the administration do not reach a deal," said Heather Bené, President of The Science Coalition. "This would not only impact local economies, but the researchers at America's universities conducting innovative research every day who rely on federal investment for their work. The partnership between the federal government and research universities is essential to scientific discoveries and advancements that benefit all Americans and must be protected from devastating sequestration cuts."
"We are grateful for the leadership our congressional Champions of Science, who consistently prioritize fundamental research investment, and who encourage their colleagues to do likewise. As the House of Representatives works to finish its appropriations process as quickly as possible, we are also pleased appropriators have prioritized investments in research agencies. We hope the Senate will soon follow suit. Predictable funding, along with sustained and robust increases, are imperative to stimulating our economy and driving our nation's global competitiveness."
Nationally, sequestration would cut an estimated $5.1 billion from the following federal research agencies:
Department of Defense, Basic Research: $278 million
Department of Energy, Office of Science: $593 million
National Institutes of Health: $3.5 billion
National Science Foundation: $726 million
The Budget Control Act of 2011 mandates spending cuts to federal agencies if Congress does not act by October 1. Sequestration cuts include a nine percent cut for non-defense discretionary spending and an 11 percent cut for defense basic research spending. These cuts would curtail the federal government's ability to invest in scientific research and development.
A recent nationwide poll conducted by The Science Coalition found that the American public overwhelmingly supports federal investment in fundamental research and a majority of voters believe scientific investment should increase.
The Science Coalition Press Release
3/4/2019
About the Author(s)
Sarah Ulmer
Sarah is a Mississippi native, born and raised in Madison. She is a graduate of Mississippi State University, where she studied Communications, with an emphasis in Broadcasting and Journalism. Sarah's experience spans multiple mediums, including extensive videography with both at home and overseas, broadcasting daily news, and hosting a live radio show. In 2017, Sarah became a member of the Capitol Press Corp in Mississippi and has faithfully covered the decisions being made by leaders on some of the most important issues facing our state. Email Sarah: sarah@magnoliatribune.com
More From This Author
Previous Story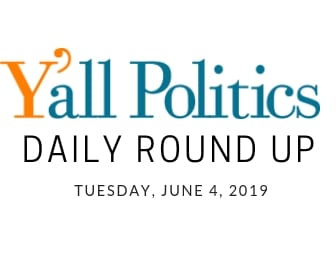 Next Story