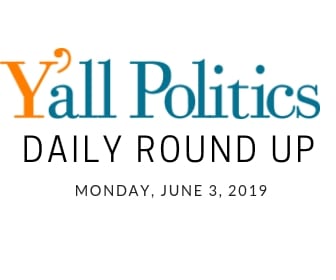 Mourners are gathering in Mississippi to remember former U.S. Sen. Thad Cochran.
Visitation is taking place Sunday at the University of Mississippi law school in Oxford. Cochran earned a bachelor's degree in 1959 and a law degree in 1965 from Ole Miss.
Two funeral services are scheduled in Jackson – Monday at the Mississippi Capitol and Tuesday at a church.
Cochran was 81 when he died Thursday in a veterans' nursing home in Oxford.
WLOX – Civility and respect: The legacy of Thad Cochran
Click here for the full video.
WJTV – Visitation for Sen. Thad Cochran at Ole Miss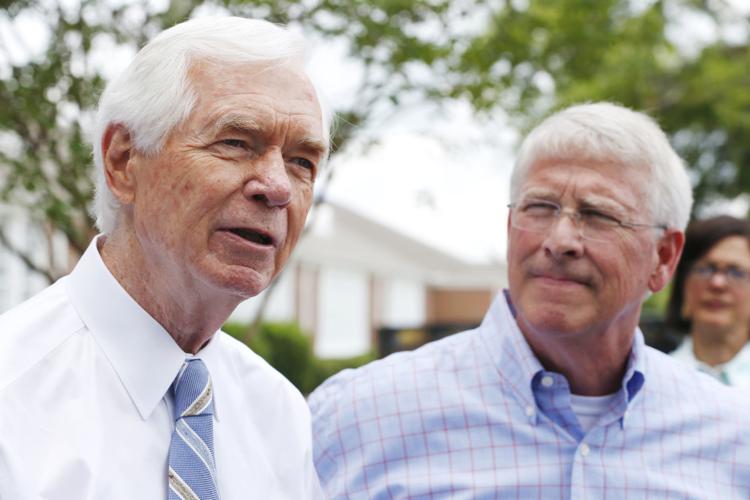 On Thursday, Wicker continued to defend Cochran's methods as both effective and consistent with Republican principles.
"He was a loyal and true conservative Republican who had the ability to reach across the aisle and get things done at the same time," Wicker said. "That's what people have to do if you want to accomplish anything in the U.S. Senate."
Since Cochran's resignation from the Senate, Wicker himself has assumed the title of Mississippi's senior senator. Cindy Hyde-Smith replaced Cochran by gubernatorial appointment before winning the rest of Cochran's term in a special election.
The candidates spoke to a crowd of voters at Indian River RV Park to share why they believe they should be elected in the upcoming primaries.
They touched on issues including pro-life legislation, criminal justice reform and the opioid epidemic. Many of them also expressed their goals to make sure conservative values are represented on all levels of government.
Many attendees hope events like this inspire young voters to head to the polls.
The provision, which remains in force to this day, says candidates must win not only a majority of the popular vote — that is, more than 50% — but also a majority of the state's 122 House districts.
On Thursday, more than a century later, four black Mississippians sued in federal court to put an end to what they say is a racially discriminatory system, unique in the U.S. and deliberately aimed at thwarting the election of African Americans.
"The scheme has its basis in racism — an 1890 post-Reconstruction attempt to keep African Americans out of statewide office," said former U.S. Attorney General Eric Holder, the first black person to hold that position. He added: "In the 21st century, it's finally time to say that this provision should be struck down."
State Rep. Anderson promotes "Pride Month"
We're not finished yet—tomorrow the fight for #Equality continues. Happy #PrideMonth Be PROUD of who you are! #Organize #Mobilize #Vote pic.twitter.com/2cUY5xHGnu

— Rep. Jeramey Anderson (@jerameyanderson) June 1, 2019
There will be one exception to Reeves' rope-a-dope strategy. No doubt to appear shrewd rather than fearful, Reeves has agreed to one televised debate with Waller and Foster on July 23rd, just two weeks before the August 6th primary. WJTV in Jackson announced last week it would live stream the debate on its channels.
The dearth of face to face debates that include the front runner gives short shrift to voters' need to hear unedited discussion of important issues. It will be interesting to see how they react.
Waller has raised enough money to allow him to buy limited advertising in key markets outside of Jackson where he already has good name identification. Will a limited buy be sufficient to gain voters' attention? No doubt Reeves will try to drown out any Waller advertising with his own heavy ad blitz.
Foster is having to depend social media and news reports.
One Democrat has pulled out of the race for Governor. Phillip West who is a former State Representative and the former Mayor of Natchez is withdrawing from the race and will now support Jim Hood for Governor.
"I entered this race because I wanted to once again raise my voice in support of Mississippi's working families," said West. "Mississippians deserve good healthcare, high performing schools, and safe roads. These things don't happen by accident. We must elect leaders who will follow the lead of so many other states that have expanded Medicaid, fully funded their public schools and invested in basic infrastructure."
West went on to lend his support to Attorney General Jim Hood in his bid for Governor saying Hood has the vision to lead Mississippi.
Congressman Thompsons selects new scheduler
Congratulations 2018 CBCI Boot Camp Alum Earvin Miers! -> Congressman @BennieGThompson Selects Earvin Miers to Serve in His Washington Office https://t.co/r3vllFvNh2

— Congressional Black Caucus Institute (@CBCInstitute) June 1, 2019
"I was raised in New York," he said. "What they did in New York was they would come to everybody's house and knock on the door. Let people get to know who they are. So, when it came down to vote, we knew who to vote for."
Candidates, supporters and voters had a chance Saturday to meet face to face at the first Crawfish & Candidates event hosted by the Gulfport Rotary Club at Jones Park. Of course, that was in between munching on some tasty crawfish and all the trimmings.
More From This Author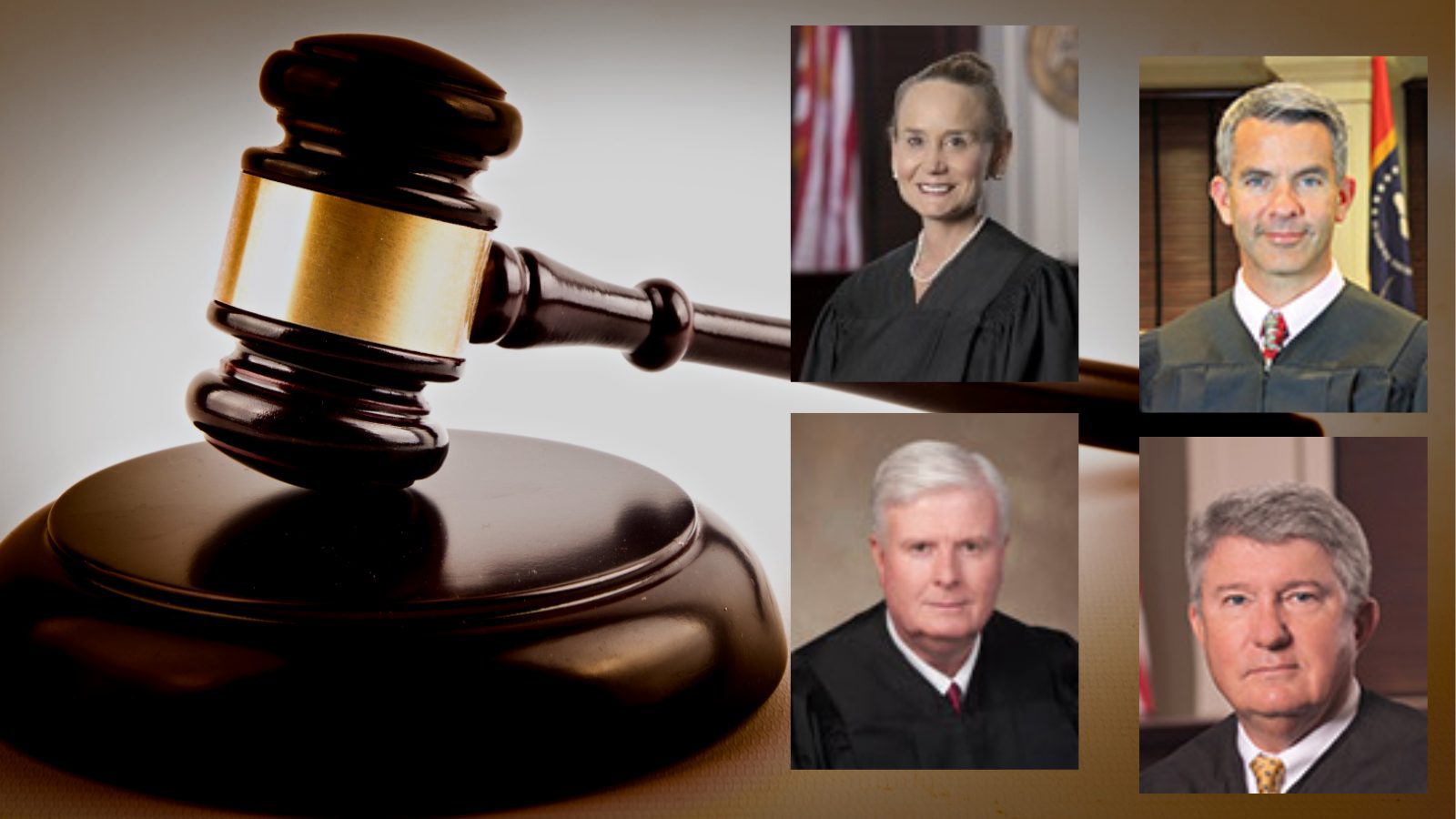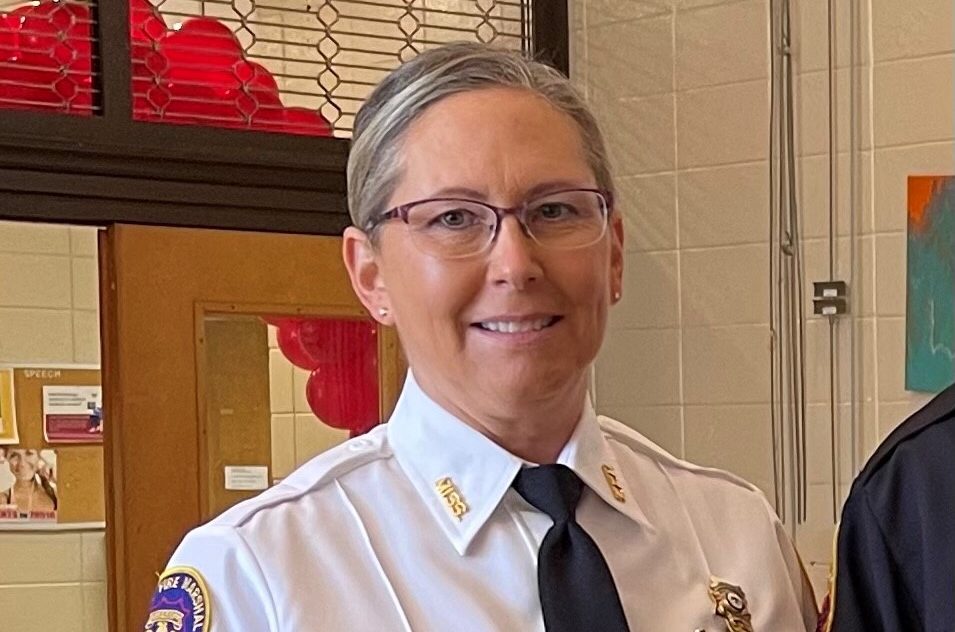 Next Story