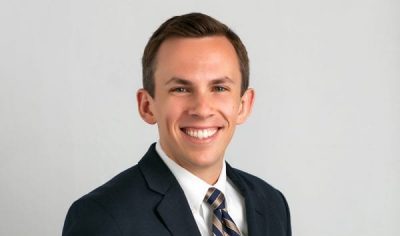 Arrest of two former Coahoma Community College employees related to largest individual embezzlement demand in five years
Today State Auditor Shad White announced Special Agents from the Auditor's office have made arrests in two separate cases after a grand jury assembled by District Attorney for the 11th District Brenda Mitchell indicted Gwendolyn Jefferson, Stacie Neal, and Kappi Allen. The total amount of demands issued among the three is over $1.1 million.
"I'm thankful for District Attorney Mitchell's willingness to handle these cases. This kind of public corruption has to stop in Coahoma County, and we will work together with the DA to bring these three to justice," said Auditor White.
Coahoma Community College
In September 2018 Special Agents from the Auditor's office delivered the largest demand for suspected embezzlement in five years—$981,600.64—to two former Coahoma Community College employees, Gwendolyn Jefferson and Stacie Neal. Now, both have been arrested after being indicted for embezzlement and conspiracy. Stacie Neal was also indicted for making false representations used to defraud a government entity.
Jefferson and Neal are accused making personal purchases worth over $750,000 using credit cards and checks belonging to Coahoma Community College from January 2013 to September 2017. They allegedly purchased gift cards, shoes, watches, a chandelier, and many other consumables with public funds. The scheme was discovered by a college official when Jefferson and Neal forgot to conceal a purchase record.
"The case involving the two former employees of Coahoma Community College is alarming not only because of the size of the embezzlement, which was massive, but also because of the victims. Taxpayers, students, and an entire community lost the benefit of hundreds of thousands of dollars," said White. "We need to send the signal around the state that this kind of a loss is not acceptable and perpetrators will be held accountable to the fullest extent of the law."
The employment of neither Jefferson nor Neal was covered by a surety bond, which is similar to insurance designed to protect the taxpayers in instances like this. In addition to facing criminal charges, both will remain personally liable for the full amount of the demand.
If convicted, Jefferson faces up to 25 years in prison and $25,000 in fines, and Neal could face up to 30 years in prison and $35,000 in fines.
Coahoma Tourism Commission
Kappi Allen is accused of embezzling over $90,000 while she was Executive Director of the Coahoma Tourism Commission. From October 2014 to January 2018, Allen allegedly used a public procurement card to pay for a vision appointment and glasses and buy merchandise from retailers like Target, Steinmart, Trunk Club, and Disney World. Investigators identified over $36,000 in personal purchases allegedly made by Allen.
Allen is also accused of issuing unapproved payroll checks to herself. Because accounting duties for the Coahoma Tourism Commission were not properly separated, Allen maintained complete authority over expenditures at the commission while she was executive director. Investigators identified unapproved checks worth nearly $57,000 allegedly made payable to Allen.
"Use of public money on personal purchases like this shows there are still people who fail to grasp that there are victims when you steal public money," said White. "These are not victimless crimes, and we work in the Auditor's office every day with that in mind."
Upon arrest, a demand letter worth $142,524.35 was delivered to Allen. All accrued interest and investigative costs are included in the total demand amount.
Allen's employment at the Coahoma Tourism Commission was not covered by a surety bond. In addition to facing criminal charges, she will remain personally liable for the entire amount of the demand.
If convicted, Allen faces up to 20 years in prison and $25,000 in fines.
All persons arrested by the Mississippi Office of the State Auditor are presumed innocent until proven guilty in a court of law. Both cases will be prosecuted by the office of District Attorney Brenda Mitchell.
Suspected fraud can be reported to the Auditor's office online any time by clicking the red button at www.osa.ms.gov or via telephone during normal business hours at 1-(800)-321-1275.
State Auditor Shad White Press Release
6/3/2019
About the Author(s)
Sarah Ulmer
Sarah is a Mississippi native, born and raised in Madison. She is a graduate of Mississippi State University, where she studied Communications, with an emphasis in Broadcasting and Journalism. Sarah's experience spans multiple mediums, including extensive videography with both at home and overseas, broadcasting daily news, and hosting a live radio show. In 2017, Sarah became a member of the Capitol Press Corp in Mississippi and has faithfully covered the decisions being made by leaders on some of the most important issues facing our state. Email Sarah: sarah@magnoliatribune.com
More From This Author
Previous Story
Next Story