Reeves to Hood: It's not a "trick question"… I'm voting for President Trump. Your turn
It's not a "trick question." If you hide who you would even consider voting for in 2020, why should anyone vote for you? It's easy, watch: "I'm voting for President Trump." Your turn, @HoodforGovernor #msgov https://t.co/SgJbBZNepb

— Tate Reeves (@tatereeves) May 8, 2019
Republican Bill Waller Jr. raised the money in two months from more than 700 donors, his campaign said in a news release Wednesday. The campaign said it exceeded its fundraising goal.
"It's a sign of real momentum building all across the state," businessman Leland Speed of Jackson, a Waller finance committee member, said in the release.
However, Waller still has significantly less money than second-term Lt. Gov. Tate Reeves, a Republican who is also running for governor and started the year with $6.3 million.
The other Republican in the governor's race, first-term state Rep. Robert Foster, started the year with $12,297.
State Treasurer Lynn Fitch has transferred over half a million dollars into the State's General Fund. The $580,024.87 are a result of proceeds from a court-established fund in a court case known as Tennille v. Western Union.
"Over the course of the past year, we worked with attorneys, in this case, to return as much money as possible to our State's unclaimed property," said Fitch.  "For those funds, we will search out the rightful owners and return their money to them, as we have with over $95 million in unclaimed property since I took office.  These remaining funds, however, were specifically set aside by the court for the State and I am pleased to transfer them to our General Fund."
In a letter to the Legislature accompanying the transfer, Fitch explained the case saying the Tennille case was brought by individuals against Western Union, alleging that certain incomplete transactions were not returned to the rightful owners.  While Mississippi was not a party to the case, in the settlement agreement, the federal court approved what is known as a cy pres fund, from which monies were proportionally directed to the states and specifically deemed not subject to unclaimed property escheatment laws.
Auditor: Be vigilant with legislative earmarks
Sen. Wicker questions Army Corps permitting practices
A simple permit can mean economic development and jobs for a community. Today I asked @USACEHQ Sec. R.D. James to explain a recent decision that presents a crippling blow to economic possibilities at a site in Jackson County. https://t.co/qNNZhxYhWw

— Senator Roger Wicker (@SenatorWicker) May 8, 2019
Top lawmakers carve out millions of dollars for handpicked education vendors and pet projects each year, bypassing state bid laws and steering money to companies that know the right people or hire the right lobbyists.
A Clarion Ledger analysis of education appropriations for the last four years uncovered millions of dollars in earmarks for select vendors — most of them represented by three lobbying firms. In at least four cases, key lawmakers received campaign contributions from vendors who received those earmarks.
Since 2016, negotiators for the powerful House and Senate Appropriations committees have mandated that the Mississippi Department of Education spend up to $45 million on specific programs by writing the legislative expenditures directly into budget bills. Of that, nearly $10 million was earmarked not just for programs but for 13 select vendors.
Wicker backs Trump on Iran
One year after withdrawing from the #IranDeal, President @realDonaldTrump is showing he is committed to holding the Iranian regime accountable for its malign activities across the globe. https://t.co/eG25KdA0d7

— Senator Roger Wicker (@SenatorWicker) May 8, 2019
Congressman Thompson gives opening remarks in House committee hearing on domestic terrorism
"To all of the victims, survivors, & communities who have felt like the terror you suffered was ignored or minimized, know that it ends with today's hearing… This Committee's silence on domestic terrorism now ends."

Watch Chairman @BennieGThompson's full opening statement ?? pic.twitter.com/uTCpJL2JLf

— House Homeland Security Committee (@HomelandDems) May 8, 2019
A man who helped set up the lottery system in North Carolina will now do the same for Mississippi. Thomas N. Shaheen has been hired as the first president of the Mississippi Lottery Corporation.
Shaheen served as Executive Director of the North Carolina Education Lottery from 2005 until 2010, shepherding the lottery through its start-up phase and through multiple years of steady growth.
"Tom brings a wealth of industry expertise and experience running both established and start-up lotteries," said MLC Chairman Mike McGrevey.
"His history in the leadership of lotteries will help Mississippi establish our lottery quickly and successfully," said MLC Vice-Chairman Gerard Gibert.
As president, Shaheen will make a base salary of $225,000 and be eligible for performance incentives.
WXXV – Southern Gaming Association Summit
Gov. Bryant: Revenue has grown over 5% this fiscal year
Revenue into the General Fund has grown over 5% so far this fiscal year. More good news for Mississippi. https://t.co/4eYMkSV1aK

— Phil Bryant (@PhilBryantMS) May 8, 2019
Sen. Wicker convenes hearing on unmanned aircraft systems
.@msstate leads the @FAAnews UAS Center of Excellence, which is comprised of 23 of the world's top unmanned systems research universities. Our state's investments in unmanned systems infrastructure has made the university a hub for flight research. https://t.co/qyoHE0fNtb

— Senator Roger Wicker (@SenatorWicker) May 8, 2019
The Magnolia State has the 16th-highest auto insurance rates in the country, and drivers here paid nearly $70 more a year than the national average, according to a 2019 State of Auto Insurance report by TheZebra.com, a personal finance website.
And you're paying an even higher average premium of $1,610 — $140 above the nationwide norm — if you live in the Jackson metro area. In Jackson, premiums went up 38 percent since 2011, analysts found, far outpacing the nationwide increase…
…State Insurance Commissioner Mike Chaney said Tuesday that statewide rates should more closely mirror the national average soon. He said State Farm, Progressive, and several other insurance companies have recently requested his office's permission to reduce auto premiums.
In February, State Farm was approved for an 11.2 percent decrease.
"Competition and market share have turned around proposed rate increases by many companies, including State Farm," Chaney said at the time. "Additionally, new technology used in automobiles and in driver education by insurance companies has driven down prices for consumers."
Pascagoula Mayor Maxwell, Oxford Mayor Tannehill speak on Connected Cities at Cable Telecommunication Conference
@cityofoxford Mayor @RobynTannehill and @PascagoulaCity Mayor @DaneMaxwellMS participated in a panel discussion on "Connected Cities – How to Partner to Achieve Success" this morning at the MCTA Annual Convention. pic.twitter.com/4LbbVRPqaL

— MS Municipal League (@MMLonline) May 8, 2019
More From This Author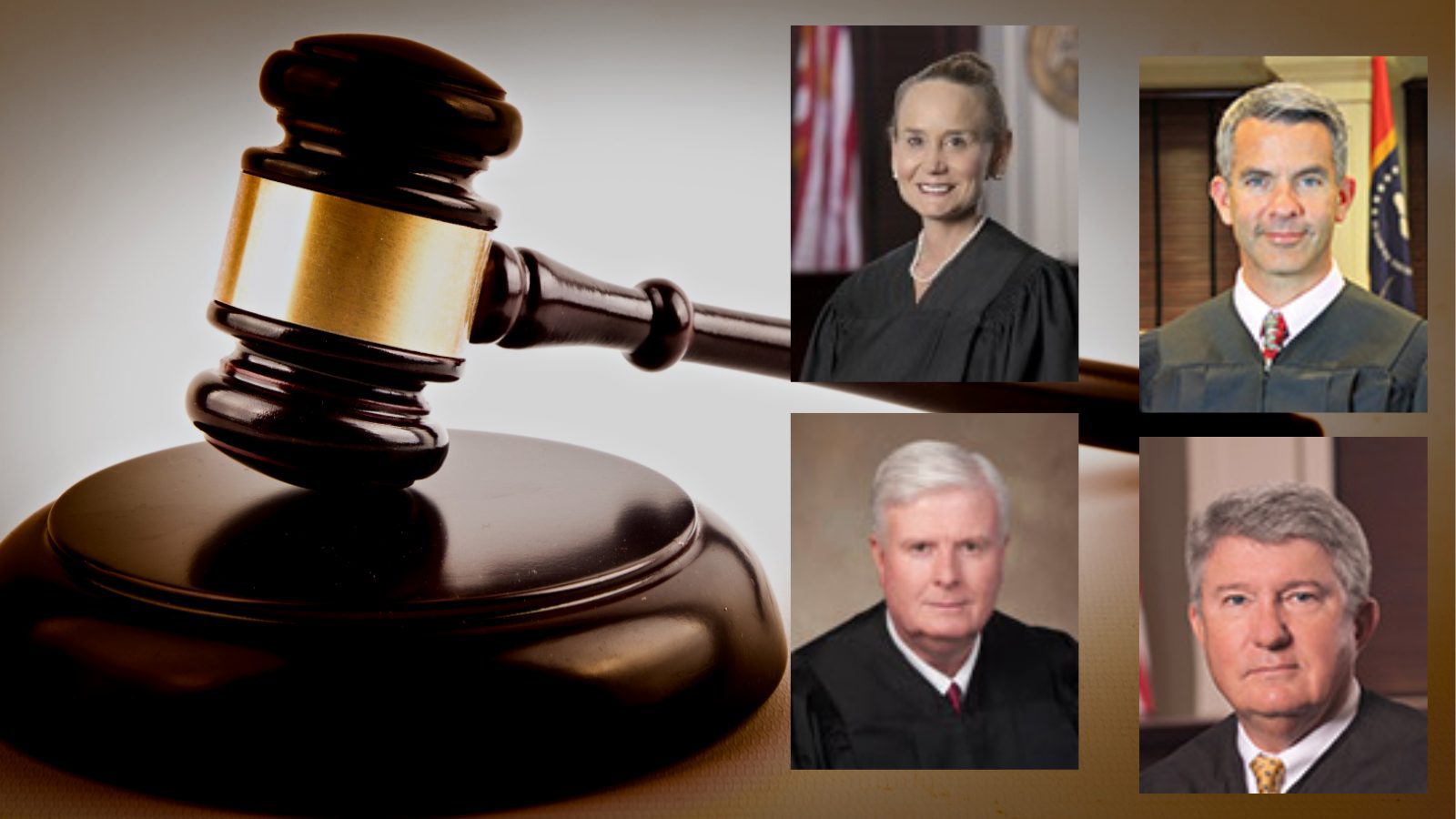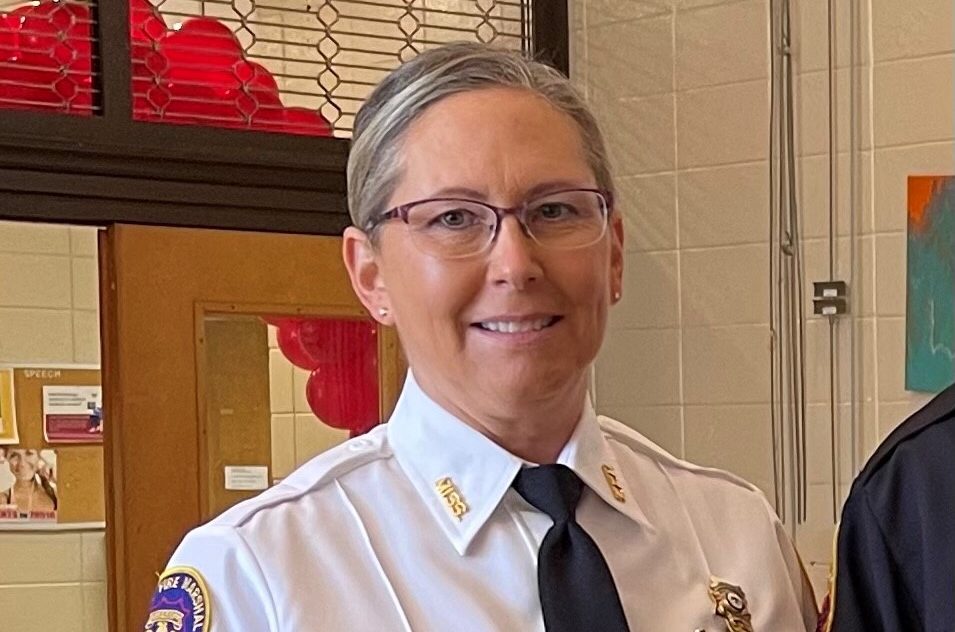 Previous Story