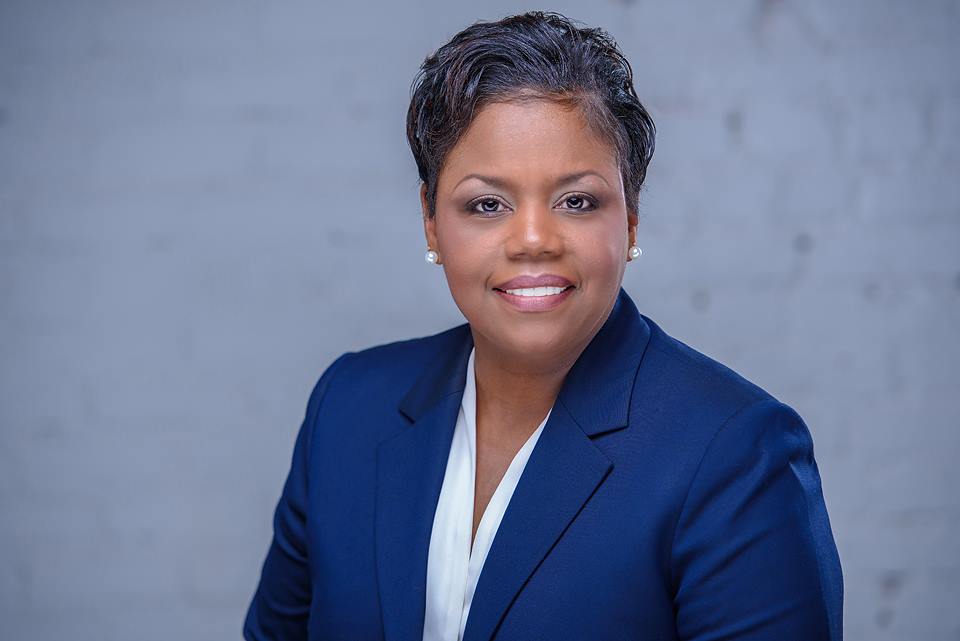 Jennifer Riley-Collins, current leader of the Mississippi ACLU and formerly on staff with the Southern Poverty Law Center, has announced plans to run for Attorney General at an event this morning at the MS Civil Rights Museum.
"We, that means you and I," said Riley-Collins. "are embarking on a new story."
She added that she's called by God to serve and protect, and the Attorney General is to ensure that justice is served to all Mississippians.
Riley-Collins is the first Democrat to enter the race for Attorney General. She will like face the winner of the Republican primary currently featuring Rep. Mark Baker and State Treasurer Lynn Fitch. Attorney General Jim Hood is running for Governor. She addressed her reasoning for running for the position with the media following the announcement event at the Civil Rights Museum Friday morning.
Riley-Collins has a background with the Southern Poverty Law Center, where she served as a Juvenile Defense Resource Officer from April 2005 to June 2008. She has also served as a Juvenile Justice Fellow at the Mississippi Center for Justice.
Currently, she is the Executive Director of the Mississippi ACLU, and she's also affiliated with for the Shriver National Center for Poverty Law.
Riley-Collins retired from the United States Army in June 2017 as a Colonel after 32 years of distinguished service as a Military Intelligence Officer. She served a total of 14 years on active duty and 18 years as a member of the U. S National Guard and U. S. Army Reserves, which included one deployment in Operation Iraqi Freedom.
Riley-Collins graduated from Alcorn State University with her Bachelor's in Political Science and Government. She received her Master's from Central Texas University in Justice Administration, Criminal Justice; and completed studies for her JD at Mississippi College School of Law.
About the Author(s)
Courtney Ingle
Courtney Ingle is a freelance writer from Brandon, Mississippi. She has years of journalism experience writing for radio, print, and the web. She and her husband Jeremy have two children, Taylor and Jacob and they are members of Park Place Baptist Church in Pearl, Mississippi.
More From This Author