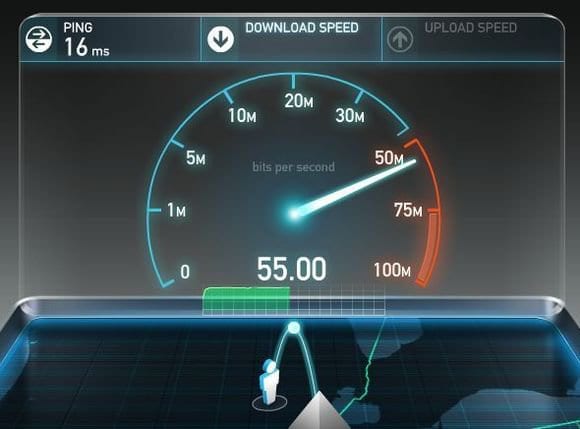 On Wednesday the Mississippi Senate passed HB 366, the Rural Broadband bill, by an unanimous vote.
The bill was created to provide co-ops with the opportunity to provide broadband service to more rural communities that have otherwise been without options.
The bill passed quickly through the House with minor amendments. No further amendments were added when it reached the Senate. However, Senator John Horhn attempted to pass one, similar to the one that was denied in the House. It would have required EPA's to conduct quarterly reports and not just annual audits.
First amendment offered by Sen. @John_Horhn to include that all electric cooperatives submit quarterly financial reports. #msleg

— Yall Politics (@MSyallpolitics) January 23, 2019
Senator Doty, chairman of the Energy Committee that passed the bill yesterday, said she opposed the amendment and Senators seemed to follow suite by voting against it.
RELATED: Speaker Gunn and MS House of Representatives pass legislation enabling ECMs to Offer Broadband Services
"The long-term success of rural Mississippi depends on connectivity and access to faster Internet services," Lt. Gov. Tate Reeves said. "Enabling more competition will lead to our local communities attracting more jobs and help Main Street retailers and producers sell their products to the world."
One force behind bringing these options to rural communities has been Northern District Public Service Commissioner Brandon Presley.
"This bill is, in my opinion, equal to the creation of the TVA and Rural Electrification in the 1930's. The future of rural Mississippi just got a lot brighter. This bill creates a bright future where no child will have to drive to McDonalds to do homework and rural citizens will be brought out of the digital dark. I thank Gov. Bryant, Lt. Gov. Reeves, Speaker Gunn, Chair Sally Doty and Chairman Jim Beckett and the entire Legislature for fighting for rural Mississippi," said Presley.
Prior state law prohibits rural electric cooperatives from providing internet service, although no such law exists anywhere else in America. Currently, 107 rural electric cooperatives are providing internet service across the country, including in all of the states bordering Mississippi.
"By passing this legislation, our state has an opportunity to move forward in a real way," said Commissioner Presley. "With the Senate passing this bill and it soon becoming law, this will help improve the lives of people across Mississippi in many ways—from education to medicine to economic development and beyond."
The bill will now head directly to the Governor.
About the Author(s)
Sarah Ulmer
Sarah is a Mississippi native, born and raised in Madison. She is a graduate of Mississippi State University, where she studied Communications, with an emphasis in Broadcasting and Journalism. Sarah's experience spans multiple mediums, including extensive videography with both at home and overseas, broadcasting daily news, and hosting a live radio show. In 2017, Sarah became a member of the Capitol Press Corp in Mississippi and has faithfully covered the decisions being made by leaders on some of the most important issues facing our state. Email Sarah: sarah@magnoliatribune.com
More From This Author