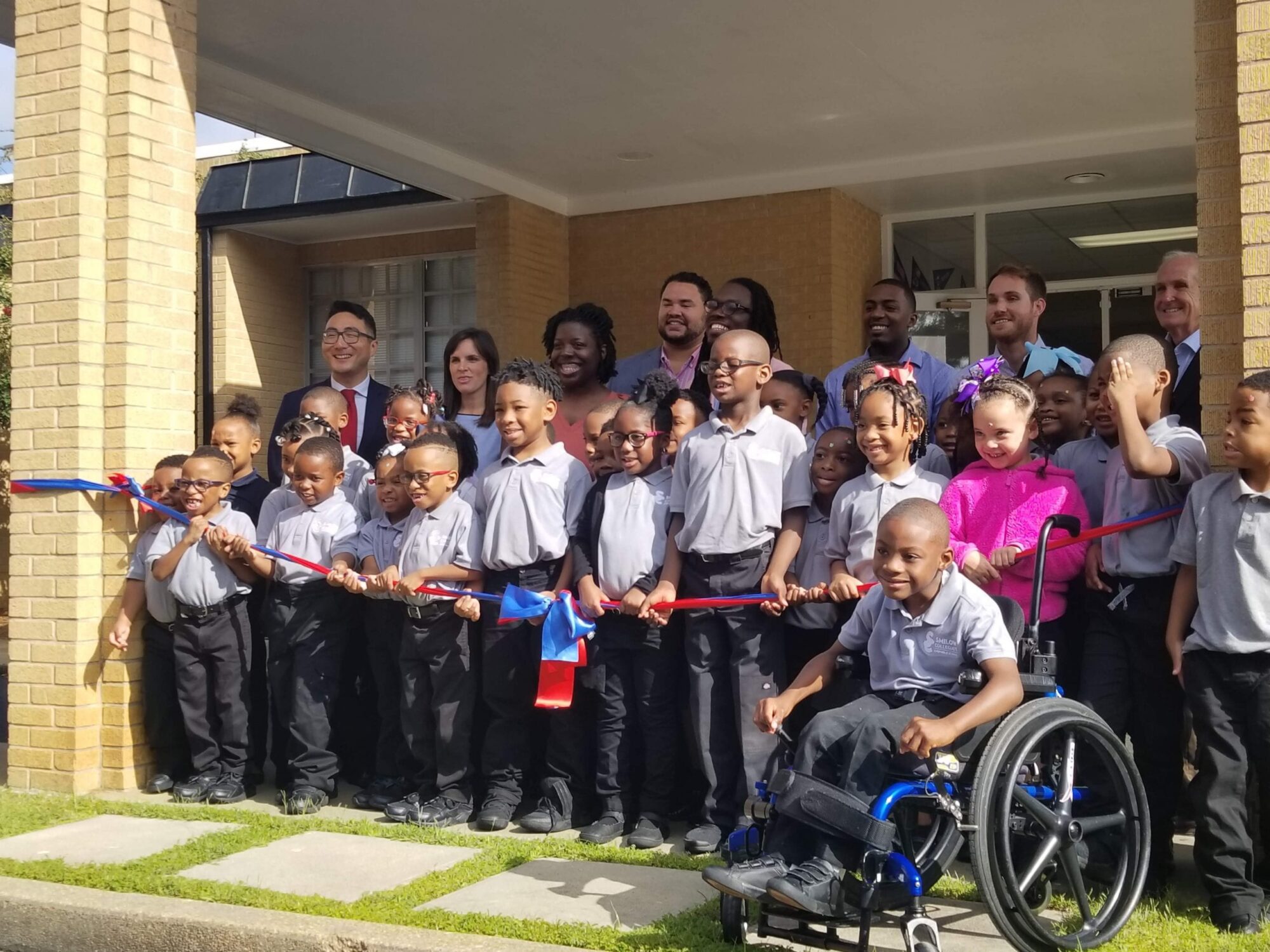 Mississippi's fifth charter school–and its first kindergarten and first-grade charter school– celebrated its inaugural year with a ribbon cutting this past Friday.
When you first walk through the doors of Smilow Collegiate, you see two things: adorable kids and college pennants lining the walls. One doesn't typically find the collegiate decor  of dozens of various institutions adorned on the wall for kindergartners and first-graders; but at Smilow Collegiate, having an early eye on higher education is a theme.
"We believe it's important to emphasize college because the work to get to college starts in kindergarten," said founding principal Charles Stanley. "So the work that we do to make the scholars good readers and good mathematicians will help them persist and make it all the way through."
The students (referred to as scholars) are even referred to by the year they'll graduate from college; 2035 for the kindergarteners, 2034 for the first-graders.
While the focus on college seems to be early, Stanley said it is part of the motivator for success.
"Success doesn't come without challenge, and we're challenging students daily," said Stanely.
And while this is a typical day in the life at Smilow Collegiate, the ribbon-cutting celebration highlighted one important fact–without the push for choice, this environment for the young scholars would not exist.
"Three things come to mind here: hope, change, and choice," said Jasmine Thornton, Associate Director of Student Recruitment. "You should have a choice. Just like for a pediatrician or other decisions you make for your child. You should have a choice of where you send your child to school."
Prior to Smilow Collegiate's opening, the RePublic Charter School team spoke with parents in the area about the educational needs of the community.
"We heard it from parents during the opening process," said Stanley. "There was a lack of opportunities for children of all ages to access high-quality education. We didn't have many opportunities in the South, and we deserve them."
Stanley added at the ceremony that with school choice, Mississippi has the ability to be a trendsetter.
"It's time Mississippi moves from last to first," Stanley said.
Parents at the ribbon-cutting expressed going to great lengths to get their child the education they need; even to the point of nearly sacrificing their career.
"We tried public school first, then private school," said Courtney Jones. "Then we tried homeschool. But it is hard trying to balance an education for your child and finding time to work as well."
Jones' son, a first-grader at Smilow Collegiate, has special needs that Jones said are better met at the charter school.
"We have the same testing and reporting within our charter schools as traditional public schools. We are a public school."
Chariti Perkins is a teacher at the charter school and the parent of one of the first graders. She said having school choice for her meant the right education for her son and the right career move for her.
"I had become a mediocre teacher," said Perkins. "And I even began to wonder if teaching was for me."
Perkins said when working in the traditional public school system, she had good support but few opportunities for development–and the lack of teacher development trickles down to the student experience.
"I wasn't getting coaching as needed," said Perkins. "It is the development of teachers here that made me excited to send my son to charter school. I sent my son to Hinds County, but they couldn't give him what he needed to continue to grow. I'm excited that my son has a choice to grow and be brilliant."
In the classroom, the scholars are having their needs met from a traditional education standard, but with a high emphasis on math and literacy.
"We are going to offer double the math, double the literacy, and double the computer coding–starting in kindergarten," said Thornton.
Even with a higher focus on math, literacy, and coding the school is still also subject to charter school eligibility standards and public school standards.
"We have the same testing and reporting within our charter schools as traditional public schools. We are a public school," said RePublic Charter Schools CEO Jon Rybka.
Rybka has overseen numerous charter schools across the country and said that he's excited to see what Smilow Collegiate has to offer.
"I'm most excited about the families and our scholars," said Rybka. "At the end of the day, we could have debates about charter schools, private schools, traditional public schools… but at the end of the day you ask if they are happy with their child's education…that is ultimately what matters."
About the Author(s)
Courtney Ingle
Courtney Ingle is a freelance writer from Brandon, Mississippi. She has years of journalism experience writing for radio, print, and the web. She and her husband Jeremy have two children, Taylor and Jacob and they are members of Park Place Baptist Church in Pearl, Mississippi.
More From This Author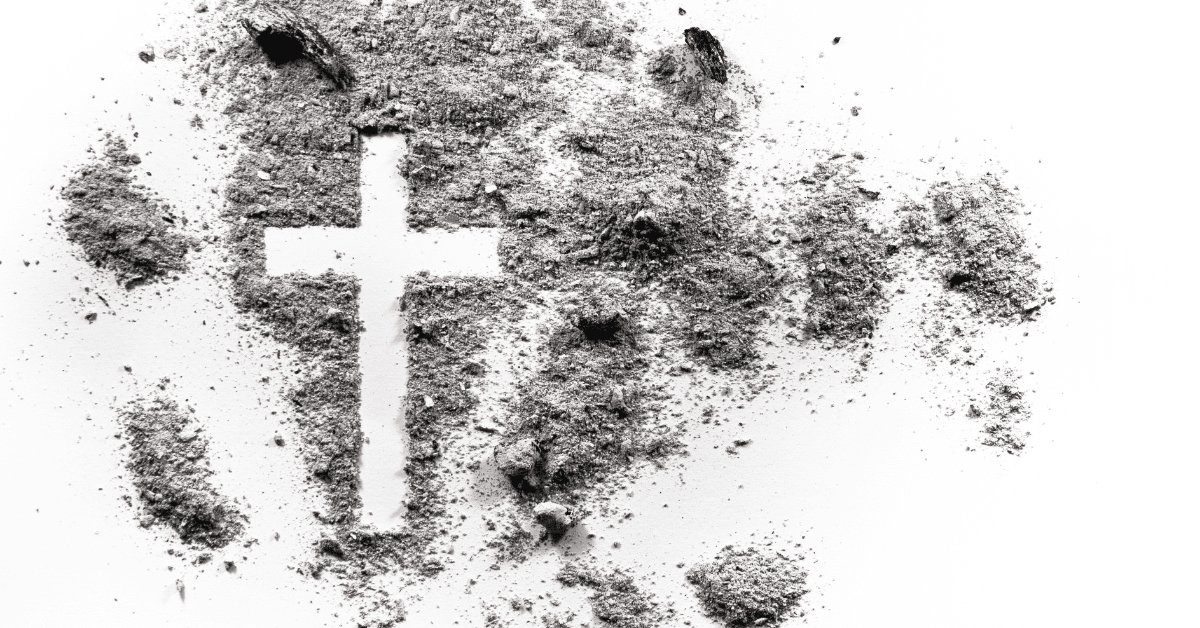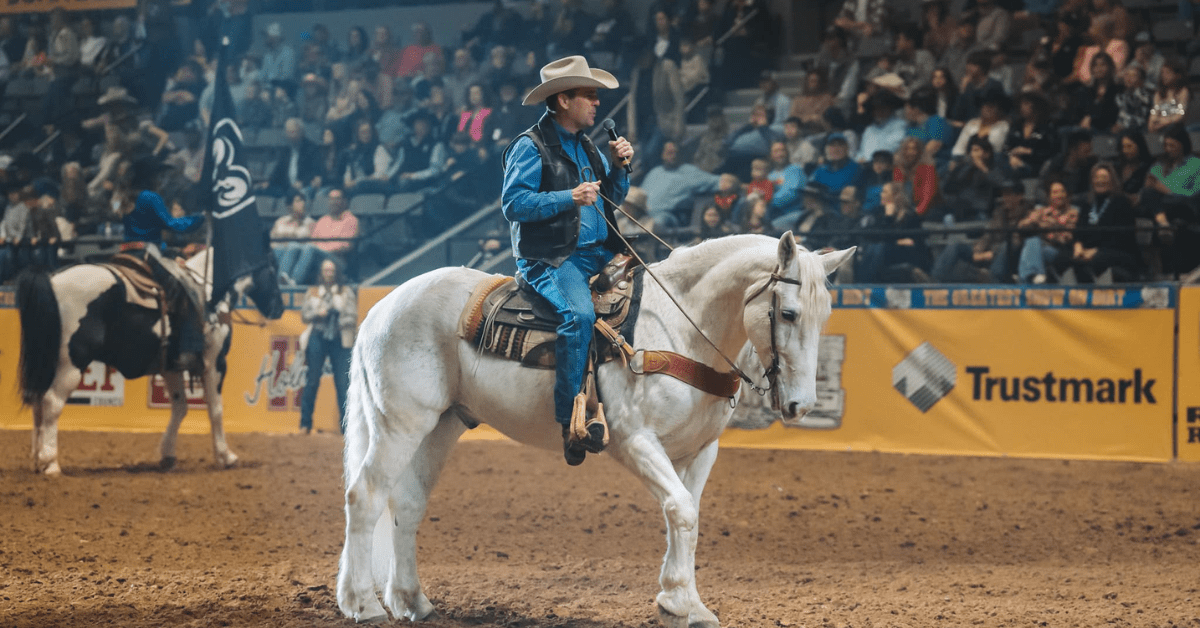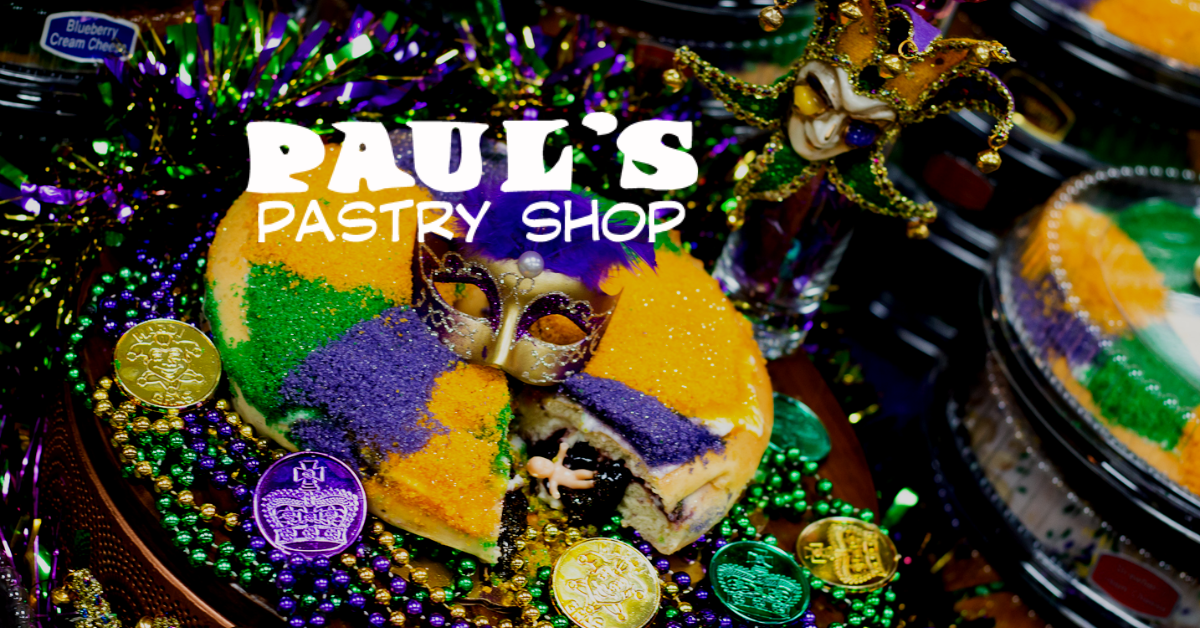 Previous Story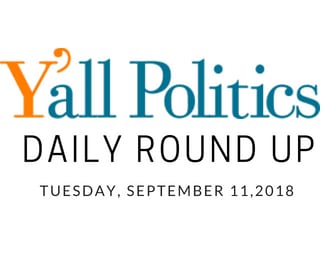 Next Story