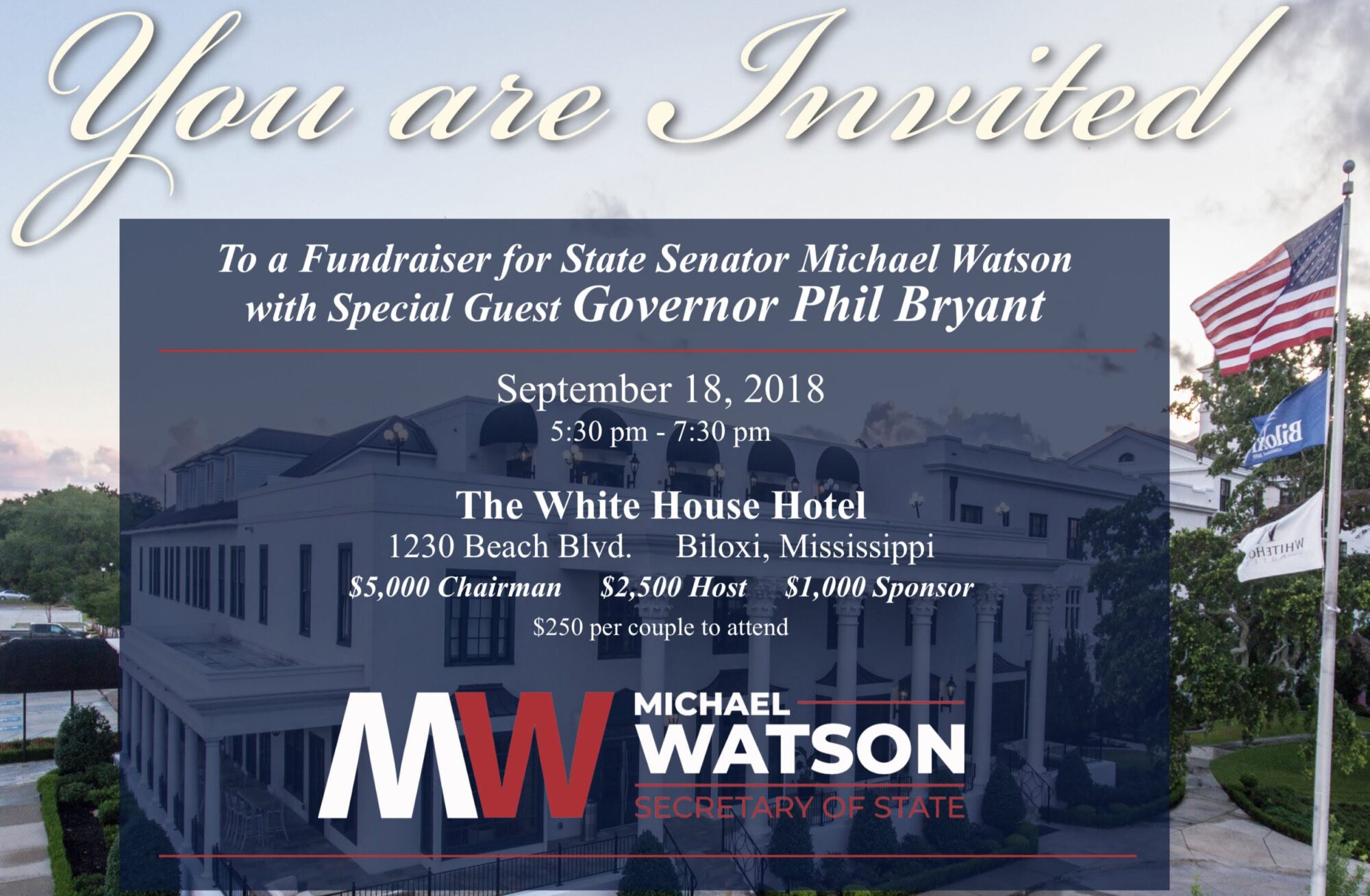 The Michael Watson for Secretary of State campaign announced Governor Phil Bryant as a featured guest for Watson's upcoming inaugural fundraiser in September.
"I wanted to send you a quick note to tell you how honored I am to have Governor Phil Bryant as our featured guest at our inaugural fundraiser event for the race for Secretary of State," read an announcement for the fundraiser. "I've worked closely with Governor Bryant for the last 11 years to make Mississippi an even better place to live, work and raise a family—and with your support, we can continue making a positive difference for the people of our state."
The fundraiser will take place September 18 at The White House Hotel in Biloxi.
Press Release
Micheal Watson
8/30/2018
About the Author(s)
Courtney Ingle
Courtney Ingle is a freelance writer from Brandon, Mississippi. She has years of journalism experience writing for radio, print, and the web. She and her husband Jeremy have two children, Taylor and Jacob and they are members of Park Place Baptist Church in Pearl, Mississippi.
More From This Author