Presidential candidate and Ohio Governor John Kasich made a stop in Gulfport on Wednesday at Cafe Climb, a workforce training center for young adults.
Prominent businessman and active coast Republican Frank Genzer opened the event with the pledge of allegiance, followed by an introduction of Kasich by Gulfport Mayor Billy Hewes.
Hewes has endorsed Kasich and said of the Buckeye State Governor, "He's been the adult in the room," also noting Kasich's successes in Ohio. Hewes said America discovered the resiliency of the Gulf Coast in the wake of Hurricane Katrina and similarly America was discovering Gov. Kasich through this presidential campaign.
Prior to the start of the event Mayor Hewes was telling attendees, "He's my guy. He's got more depth."
Kasich spoke close to an hour to the few hundred in attendance, touting his successes in Congress and as Governor. Asked what separates him from the field, his answer was simple: "Accomplishments."
Of note in the audience was Hewes, Biloxi major Fofo Gilich, state Sen. Billy Hudson (who endorsed Kasich in the middle of his comments), former state Sen. Giles Ward, former Gulfport mayor George Schloegel, former Mississippi presidential candidate Mark Everson, and former Mississippi Congressman Gene Taylor.
Taylor who served with Kasich in Congress as a Democrat (and switched parties to challenge Congressman Steven Palazzo in 2014) hung back for the event and approached the candidate as he was leaving. Kasich eyed Taylor, pulled him close for a hug, and gave him a hearty hand shake, saying, "This is my guy!"
During the town hall Kasich said some are asking if he was considering dropping out and added, "Forget about it." Asked if he would consider being a Vice President nominee, Kasich said, "We don't run for number two."
Kasich spoke of the need for ground troops to defeat ISIS, not just an air attack. He spoke about returning education decision to local school boards. He promoted his jobs and tax plan, and said that he was the only candidate left who can beat Donald Trump and Hillary Clinton, noting recent polling, namely in Ohio, his home state.
Photos and videos below.
Kasich at Gulfport town hall: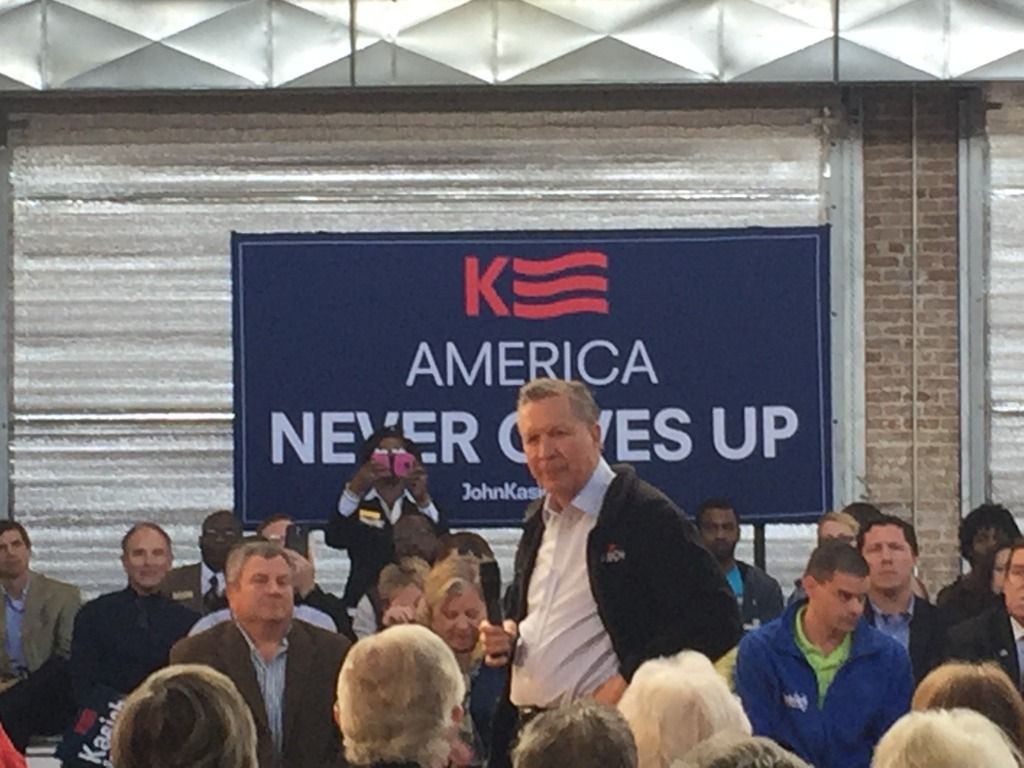 Kasich hugging Gene Taylor:

Kasich shaking hands with Gene Taylor: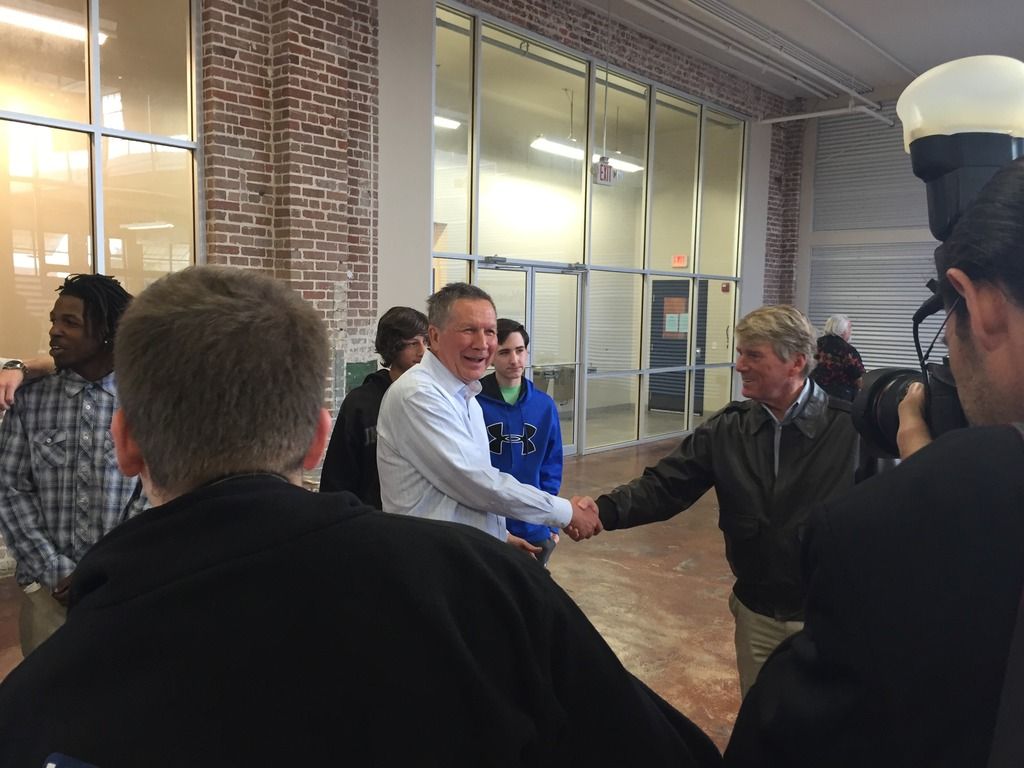 Here are a few video clips from the event:
Kasich polling beating Donald Trump and Hillary Clinton:

Kasich on name calling:

Kasich says Chill Out on current race and a Mississippi school winning a national title:

Kasich on education:

Kasich on beating Trump if race consolidates:

Kasich on running for VP:

Commenter at Kasich event says Donald Trump is a disgrace and doesn't represent Mississippi values:

2/24/16
More From This Author