Spotlighting the people and businesses in Mississippi making headlines in their communities and across their industry.
Here's a look at what's happening across the workforce and business community in Mississippi.
Ocean Aero cuts ribbon in Gulfport
Two years ago, Ocean Aero, manufacturer and service provider of ocean-going autonomous underwater and surface vehicles, announced it was relocating its manufacturing operations and headquarters from San Diego, California to Gulfport, Mississippi. On Thursday, state and local officials helped the company cut the ribbon on their new facility.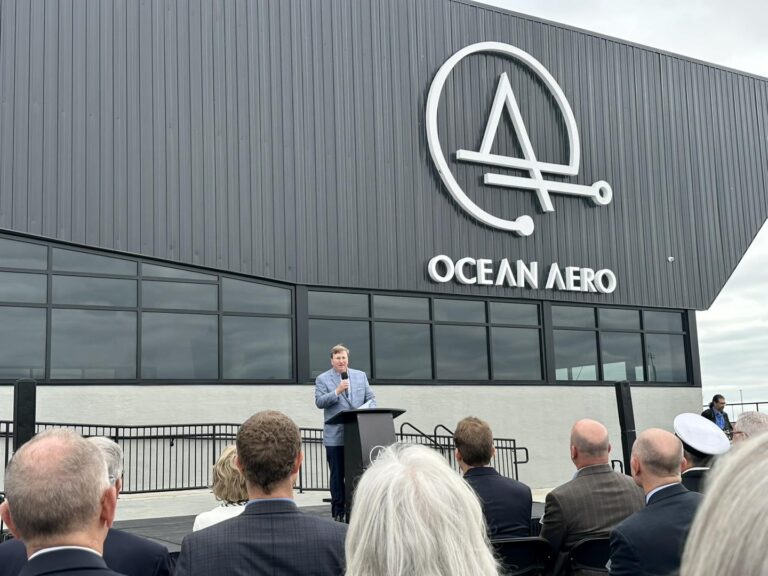 Governor Tate Reeves was on hand to welcome the company, saying Mississippi was honored that they made the move to the Magnolia State.
"They're pioneering the future of the Blue Economy and doing so right here in Mississippi," Reeves said.
The project represents a $4.65 million corporate investment and will create 45 jobs.
Ocean Aero's AUSVs are currently deployed by the U.S. Dept. of Defense, Dept. of Homeland Security, the National Oceanic and Atmospheric Administration, offshore energy companies and more. Ocean Aero's AUSVs provide a unique capability to monitor the world's oceans and critical offshore infrastructure. The company manufactures the world's first and only environmentally powered AUSV, TRITON, which operates exclusively on wind and solar energy and performs long-endurance missions on the ocean's surface with the ability to also perform underwater operations.
Entergy replaces more than 1,000 transmission poles
Entergy Mississippi launched a project last year to accelerate the replacement of existing wooden transmission structures with steel or concrete poles, with the goal of replacing all wooden poles in 12-15 years. The replacement of the wood structures represents the majority of a $28 million annual investment Entergy Mississippi is making to harden the grid. So far, the company says more than 1,000 aged wood structures have been replaced.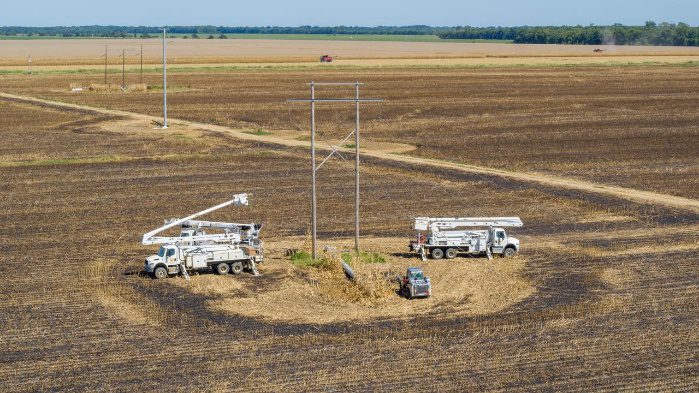 The transmission system is the backbone of the electric grid. The company produces power in the most efficient and reliable manner possible, then sends the electricity that has been generated across transmission lines to reach the distribution lines that bring power to customers' homes and businesses. The structures carry high-voltage electricity quickly over long distances to reach the distribution lines that, in turn, serve 461,000 customers in Entergy Mississippi's service area.
These high-voltage lines and the structures holding them are a crucial part of the grid, so maintaining them is an essential part of Entergy Mississippi's work. Wooden poles were once the standard material for transmission structures. However, today steel and concrete poles are preferred for reliability.
USM opens Wicker Center for Ocean Enterprise
Named after U.S. Senator Roger Wicker, the University of Southern Mississippi's new Roger F. Wicker Center for Ocean Enterprise is a global hub for advancing Uncrewed Maritime Systems (UMS), ocean data science, maritime cyber research, and blue tech workforce training.
USM says the Center consists of multiple facilities bringing together federal, industry, and academic partners, creating a collaborative environment to accelerate the development and launch of new technology in the fast-growing ocean economy. Entrepreneurs and startups developing solutions to global challenges come here to capitalize on world-class ocean research capabilities and connect to university research scientists.
Located on the Mississippi Gulf Coast between New Orleans and Mobile, the 18,000-square-foot Marine Research Center (MRC) and the 62,500-square-foot Roger F. Wicker Center for Ocean Enterprise (OE) facility offer access to premier blue technology-appointed workspaces, a specialized fabrication shop, marine test sites, and vessels. The shoreside location supports year-round access to deep and shallow water for large oceanographic research vessels, UMS, and optionally crewed vessels.

Ingalls launches LHA 8
Ingalls Shipbuilding recently announced the successful launch of the Navy's third America-class amphibious assault ship Bougainville (LHA 8) from its floating dock into the Pascagoula River.
According to the company, Bougainville is the first ship in the America class to be built with a well deck. The ship will retain aviation capabilities while adding the surface assault capability of a well deck and a larger flight deck configured for F-35B Joint Strike Fighter and MV-22 Osprey aircraft. These large-deck amphibious assault ships also include top-of-the-line medical facilities with full operating suites and triage capabilities.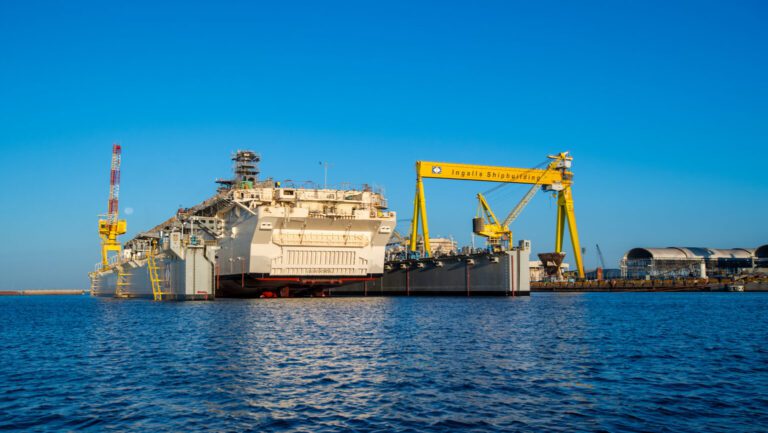 Bobby Coleman Joins Alliant Insurance Services in Mississippi
Alliant Insurance Services continues to bolster its team in the Southeast with the addition of Jackson, Mississippi-based Bobby Coleman. As Vice President within the company's Alliant Americas division, Coleman will design, implement and manage a breadth of insurance and risk management solutions for clients throughout the region.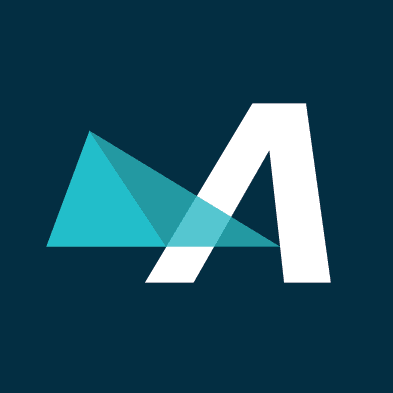 Coleman joins Alliant with more than 27 years of experience as an attorney, focusing on insurance defense litigation, workers' compensation defense, and commercial and residential real estate transactions. In his position with Alliant, Coleman will deploy his legal expertise and real estate industry experience to service a diverse middle market client base throughout the region.
Prior to joining Alliant, Coleman owned and operated a title company focused on real estate transactions. He has also worked as an attorney with some of the region's most distinguished law firms. Coleman holds a law degree and a bachelor's degree in public administration from the University of Mississippi.
Taggart, Rimes & Wiggins opening two new locations
The law firm of Taggart, Rimes & Wiggins, PLLC is pleased to announce the opening of offices in two new locations, Ocean Springs and Hattiesburg, and the relocation of its existing Pascagoula office. The firm continues to serve clients in its Ridgeland office at The Renaissance at Colony Park. Partners are Andy Taggart, Jeff Rimes and State Senator Brice Wiggins.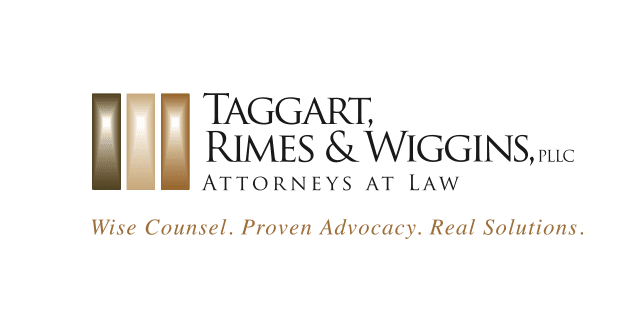 The firm says its growth into downtown Ocean Springs and Hattiesburg, and to a new location in Pascagoula next to the Jackson County courthouse, strengthens their commitment to statewide service for its clients. 
Areas of practice include corporate transactions and litigation, construction and real estate, criminal defense, healthcare law, family law, wills and estates, personal and corporate defense, administrative law, church and non-profit matters, immigration services, education law, and alternative dispute resolution.
An open house for the public is set for November 14, 2023, from 4:30 p.m. to 6:30 p.m. at the newly renovated Ocean Springs office.
Huber Engineered Woods to host groundbreaking for new Noxubee County facility
On Monday, October 23, Huber Engineered Woods (HEW) is scheduled to host a groundbreaking ceremony for its Shuqualak Mill. The mill will be the sixth OSB plant operated by HEW and will represent the single largest investment in the history of J.M. Huber Corporation.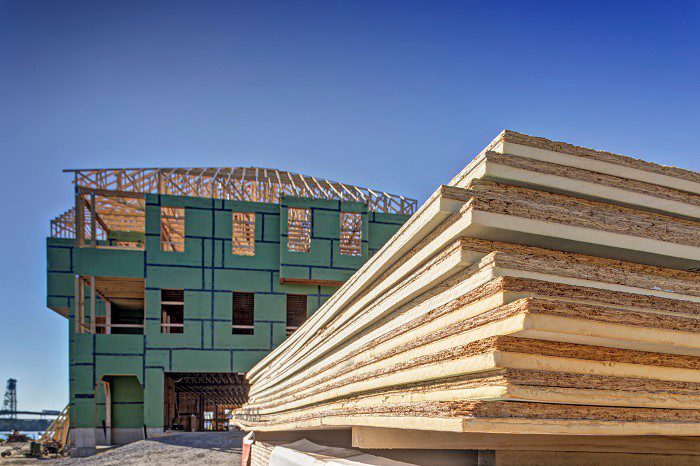 The facility will be built on more than 550 acres and will include a rail line for receiving material and outbound finished goods shipments. The new mill is projected to employ more than 150 people and contribute a multiplying job creation impact for adjacent industries, including logging, hauling, and hospitality.
The $418 million corporate investment was announced in June of this year. Huber Engineered Woods President Brian Carlson said at the time that the company considered multiple locations but decided to invest in and partner with Shuqualak and the broader Noxubee County region.
According to the company's website, the manufacturer was founded in 1883 as the J.M. Huber Corporation. It is now one of the largest family-owned companies in the U.S. employing approximately 4,000 people in more than 20 countries.
RT Firearms opening in Gautier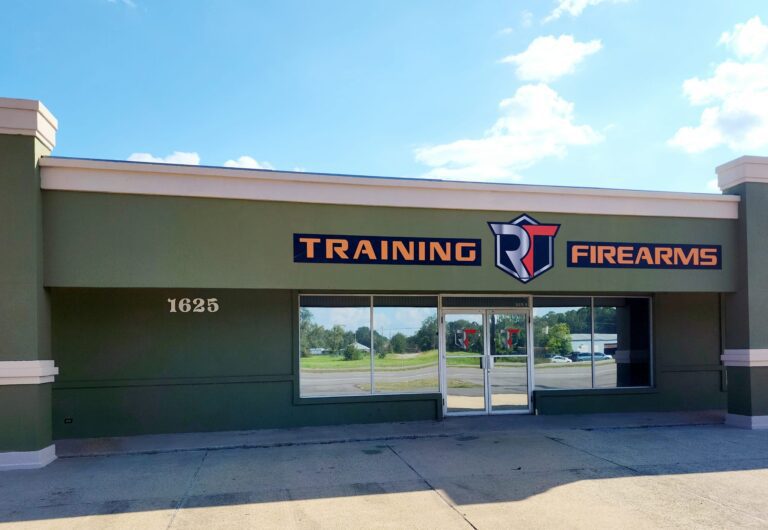 Owner Joshua Rhoads is bringing RT Firearms to Gautier. The business will hold a ribbon cutting in conjunction with the Jackson County Chamber of Commerce on October 16th.
The business, located on Highway 90, will offer guns, ammunition, and firearm accessories, with an emphasis on firearm safety.
Those who attend the ribbon cutting can register for a gun giveaway and explore the showroom and the simulator classroom as well.
MC to host Cybersecurity conference
An impressive lineup of specialists in artificial intelligence, cognitive security, Zero Trust, operational technology, and other cybernetic fields will share their expertise during Cyber South 2023 at Mississippi College on Wednesday, October 25.
The annual cybersecurity conference will provide valuable tools and resources for individuals in a variety of industries, from healthcare, banking, and finance to education and government, according to Melissa C. Wiggins, MC professor of Computer Science.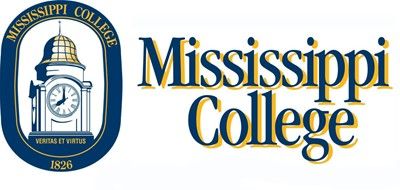 The annual cybersecurity conference will provide valuable tools and resources for individuals in a variety of industries, from healthcare, banking, and finance to education and government, according to Melissa C. Wiggins, MC professor of Computer Science.
Ken Gilliam, director of continuing education, said in a release announcing the event that Mississippi College is the perfect place to host the Cyber South conference because MC's cyber security degree program is among the top 20 in the country. He said the summit couldn't be timelier in today's business and communications climate.
"Technology is changing at such a fast rate," he said. "One should attend the conference to keep up with the latest threats and risks, and to hear discussions and strategies to prevent or mitigate cyber attacks."
Conference attendees will receive information to help them understand cybersecurity and how to access and analyze risks; communicate effectively using cybersecurity terminology; learn strategies to implement in their respective companies' cybersecurity missions; understand what "C-Class" managers need to know about cybersecurity; and gain insight into what other companies are doing to combat cyber threats.
#####
Help us tell Mississippi's business story. Submit your professional or business/industry news to be highlighted in Magnolia Tribune's "Magnolia on the Move" by emailing frank@magnoliatribune.com.
About the Author(s)
Frank Corder
Frank Corder is a native of Pascagoula. For nearly two decades, he has reported and offered analysis on government, public policy, business and matters of faith. Frank's interviews, articles, and columns have been shared throughout Mississippi as well as in national publications such as the Daily Caller. He is a frequent guest on radio and television, providing insight and commentary on the inner workings of the Magnolia State. Frank has served his community in both elected and appointed public office, hosted his own local radio and television programs, and managed private businesses all while being an engaged husband and father. Email Frank: frank@magnoliatribune.com
More From This Author
Previous Story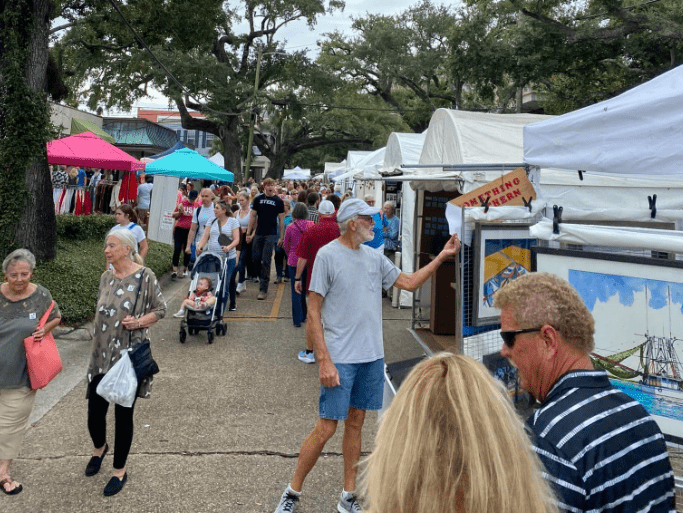 Next Story