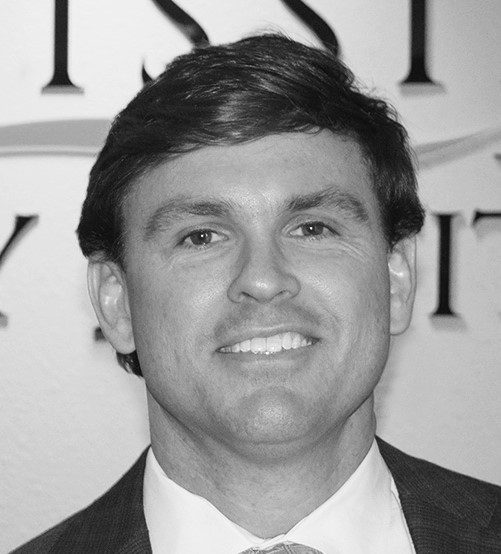 When politicians block access to essential resources, the fallout is very predictable. 
Just when inflation seemed to be slowing, prices at the gas pump have started to rise. Unfortunately, higher gas prices impact the price of products Americans need, from food to clothing and nearly everything in between.
Recently, Saudi Arabia and Russia announced sustained production cuts, sending oil prices to their highest levels of 2023.
As pump prices rise, Republicans will likely blame Biden for policies that have hindered U.S. energy production. Biden and Democrats may point to the fact that U.S. oil production is near an all-time high under their watch. Both arguments are right, but one is misleading.
While there are other shorter term factors impacting the cost of fuel, long term, hostility toward production could keep prices high.
Despite the rhetoric about getting gasoline prices down, we shouldn't forget President Biden's campaign pledge, "no more drilling on federal lands, period."
High gasoline prices may be here to stay or may come and go. Time will tell, but here are some high-level, relevant facts.
– The world produces and consumes about 100 million barrels of oil/day.
– The United States currently produces almost 13 million barrels/day. As recently as 2011, the U.S. produced less than 6 million barrels/day. The big jump in production isalmost entirely due to production from shale formations on private lands. During the shale energy growth years, production on federal lands remained fairly flat, and federal lands leasing is now in decline.
– U.S. oil production is just now returning to pre-COVID levels.
– While they haven't completely stopped it, the Biden Administration has leased the least acreage for oil and gas development on federal lands, including offshore, of any Administration since World War II.
– Just this week, Biden canceled all Alaska oil and gas leases issued under the Trump Administration and shut off an additional 13 million acres
– Saudi Arabia and Russia currently produce over 9 million barrels/day apiece.
– Average daily U.S. oil consumption is about 20 million barrels/day and has remained fairly flat over many years due primarily to technology gains in vehicle fuel efficiency.
– U.S. oil refining capacity is about 18 million barrels/day, so U.S. is also dependent on some imported fuels as well.
Wouldn't it be better if U.S. consumers weren't susceptible to the whims of Saudi Arabia and Russia? Is this even possible?
Even in a global marketplace, a domestic supply-focused U.S. energy policy would insulate our country from such uncontrollable actions of unfriendly nations.
The energy sector is complex, but the fundamentals of good energy policy for states and a nation are logical and unchanged despite all the talk about an energy transition. The best recipe is simply to make more energy at home from as many fuel sources as the market supports. This principle applies to all the ways we demand and consume energy – transportation fuels, electricity, heating, consumer products, associated infrastructure and so on.
This is the American way – abundant, affordable energy produced by American workers. The lives we live – our devices, mobility, comforts – are enabled by access to lots of affordable energy. Countries with the lowest energy consumption are the poorest with the worst health and environmental outcomes. Shouldn't they have access to energy, so their quality of life will improve? They think so.
While the U.S. has the resources to produce ample energy to supply itself and others, policy prevents it. The current Biden policies are abandoning the American way we've always known, and more economic harm will follow.
When politicians block access to essential resources, the fallout is very predictable.
Other developed countries have taken this path and are now paying dearly, but give Biden credit – he's a man of his word.
About the Author(s)
Patrick Sullivan
Since July 2011, Patrick Sullivan has served as President of the Mississippi Energy Institute (MEI), a private, non-profit business created to support research and energy policy to foster economic growth in Mississippi. Patrick concurrently serves as President of the Southeast Oil and Gas Association, which began operating in 2020. In May 2020, Patrick was appointed by Governor Reeves as Chairman of the State Workforce Investment Board, created to be an advisory board for state workforce development strategy. Patrick also serves as Chairman of the State Longitudinal Data System. Prior to his work at the Mississippi Energy Institute, Patrick served both as Policy Advisor and as Executive Director of Recovery and Renewal for Mississippi Governor Haley Barbour. Patrick is a graduate of Mississippi State University with a Master of Agribusiness Management and resides in Madison, MS.
More From This Author
Next Story