Spotlighting the people and businesses in Mississippi making headlines in their communities and across their industry.
Here's a look at what's happening across the workforce and business community in Mississippi.
Ingalls awards DDG modernization contract
Ingalls Shipbuilding in Pascagoula was recently awarded a $154.8 million contract modification for the modernization of USS Zumwalt (DDG 1000). The ship will enter a modernization period and receive technology upgrades including the integration of the Conventional Prompt Strike (CPS) weapon system, ensuring USS Zumwalt remains one of the most technologically advanced and lethal ships in the U.S. Navy.
"It is an honor to serve the sailors of Zumwalt and to welcome them to our community," said Ingalls Shipbuilding DDG 1000 ship construction manager Bruce Knowles in a statement. "The Ingalls team is ready to support you in completing this important work."
USS Zumwalt (DDG 1000) arrived in Pascagoula on August 19 after leaving San Diego earlier in the month.
Zumwalt-class destroyers feature a state-of-the-art electric propulsion system, wave-piercing tumblehome hull, stealth design and are equipped with the most advanced warfighting technology and weaponry. These ships will be capable of performing a range of deterrence, power projection, sea control, and command and control missions.
Jenny Tyler Baker elected MS Bar President
Jenny Tyler Baker of Biloxi has been elected to serve as the 118th President of The Mississippi Bar for 2023-2024. She was installed at the Bar's Annual Business Session on July 20, at the Beau Rivage in Biloxi. The Mississippi Bar is composed of nearly 9,000 active members licensed to practice law in Mississippi.
Baker serves as Counsel at Carr Allison in Gulfport. She is also City Attorney for the City of Wiggins. She has been in practice for 19 years.
"Service to the profession, service to the community and making friends with people within the profession has greatly enriched my life," Baker said in a statement. "It has made me a better person, a better lawyer."
Baker earned a Bachelor of Arts degree and graduated Cum Laude from Mississippi State University. She then earned a Juris Doctorate degree from Mississippi College School of Law.
In her early career, Baker practiced law for several years with her father, the late Bob Tyler, at Tyler Law Firm in Biloxi. She has also held various public positions, including Public Defender for the City of Biloxi, Public Defender for the Second Judicial District, Assistant District Attorney for the Second Judicial District (Harrison, Hancock and Stone) and as City Attorney for Diamondhead. She has also served as attorney for the City of Biloxi Civil Service Commission and board attorney for the Stone County Utility Authority.
Atmos Energy Donates $100,000 to Further Rebuild Rolling Fork
Through its Fueling Safe and Thriving Communities program, Atmos Energy is helping the City of Rolling Fork's long-term rebuilding efforts for families impacted by the tornado earlier this year.
Last Thursday, Atmos announced that the company was donating $100,000 to the Community Foundation of Washington County to assist rebuilding efforts. The company presented 1,000 Chik-Fil-A lunches to faculty, staff, students, and town residents at South Delta School and employees also volunteered to clean up Russell Park, the city's main park. 
"Residents of Rolling Fork have been in our thoughts and prayers since March 24th.  At Atmos Energy we recognize that in addition to restoring service as quickly and safely as possible, we also have the responsibility to help the community in their rebuilding efforts," said Mathew Davidson, president of the Mississippi division, in a statement. "Melanie Powell and her team at the Community Foundation of Washington County are doing remarkable things, and we hope this contribution enhances the work being done." 
Atmos Energy has performed nearly $3 million worth of work restoring the natural gas system and infrastructure in Rolling Fork. All previous customers have access to gas service, and more than 50 percent of these previous customers have been reinstated.
This is the second philanthropic contribution Atmos Energy has given to benefit Rolling Fork. In the days following the tornado, Atmos made a $50,000 contribution to the American Red Cross. This additional contribution to the Community Foundation of Washington County will address long-term recovery in the town. 
Southern Bancorp names Davis as President of Mortgage, plans Retail Mortgage Expansion
Southern Bancorp, Inc., a Community Development Financial Institution (CDFI), recently announced the hiring of a President of Mortgage, a position that will lead its mortgage company and expand its efforts in the industry. Following a nationwide search, Jeremy Davis of Nashville, Tennessee, has been selected for the role, marking a significant step in the CDFI's growth plans and impact potential.
The mortgage company led by Davis will serve as a standalone division under the Southern Bancorp umbrella, a unique structure that supports the CDFI's ability to effectively balance mission and margin. One of America's oldest and largest community development banks, the organization consists of three separate CDFIs working together, including Southern Bancorp, Inc., a bank holding company; Southern Bancorp Bank, a community development bank; and Southern Bancorp Community Partners, a 501(c)(3) nonprofit loan fund.
Like all of Southern Bancorp's entities, Davis and his team will tailor their services to meet the diverse needs of customers, which will ensure the ability of homeownership is within reach of everyone, no matter their financial position. The team will consist of proven industry and mission-aligned experts spread throughout the entire South who will serve both Southern Bancorp's current markets in Arkansas and Mississippi as well as additional communities and states in the region.
AccelerateMS Recognizes Workforce Champions
AccelerateMS recently recognized three individuals and groups for their outstanding contributions to Mississippi's workforce efforts.
Awardees were the FORGE Your Path Career Expo, Mississippi State University Center for Advanced Vehicular Systems Extension's Industry 4.0 Skills Accelerator (i4SA) Program, and the Workforce Director at South Delta Planning and Development District, Mitzi Woods.
The awards were given at the 2023 Mississippi Horizons Innovation and Strategy Symposium, which attracted over 500 individuals from around the State. Representatives from State government, K-12 and higher education, business and industry, and elected officials participated in panel discussions, keynote sessions, and educational forums on topics related to aligning Mississippi's policies and practices to strengthen the State's current and future workforce.
"This year's theme for the Mississippi Horizons event is Human Momentum and we as a state should continually identify shining examples of people and initiatives that are giving our people occupational and personal momentum," said Ryan Miller, AccelerateMS Executive Director, in a statement. "It is my hope that the recognition given today in these three awards will inspire others to follow in their lead to make a larger impact in Mississippi communities."
Scheuermann joins BSS Global
BSS Global recently announced that Patrick Scheuermann, former director of NASA's Marshall Space Flight Center, has joined the consultancy firm. Scheuermann will focus on business development for aerospace initiatives, science transportation activities, and space exploration. 
During his tenure at NASA, Scheuermann led one of the agency's largest field installations at Marshall, managing a $2.5 billion budget; propulsion, space, and scientific transportation activities; and nearly 6000 personnel. He also served in numerous roles at the agency's Stennis Space Center in Mississippi, including director, and as the chief operating officer at NASA's Michoud Assembly Facility in New Orleans, where he led recovery efforts after Hurricane Katrina.
After retiring from NASA, Scheuermann served cybersecurity and IT modernization firm Sev1Tech and Geocent, a DevSecOps and engineering services company acquired by Sev1Tech, in executive leadership and strategic advisory roles. 
#####
Help us tell Mississippi's business story. Submit your professional or business/industry news to be highlighted in Magnolia Tribune's "Magnolia on the Move" by emailing frank@magnoliatribune.com.
About the Author(s)
Frank Corder
Frank Corder is a native of Pascagoula. For nearly two decades, he has reported and offered analysis on government, public policy, business and matters of faith. Frank's interviews, articles, and columns have been shared throughout Mississippi as well as in national publications such as the Daily Caller. He is a frequent guest on radio and television, providing insight and commentary on the inner workings of the Magnolia State. Frank has served his community in both elected and appointed public office, hosted his own local radio and television programs, and managed private businesses all while being an engaged husband and father. Email Frank: frank@magnoliatribune.com
More From This Author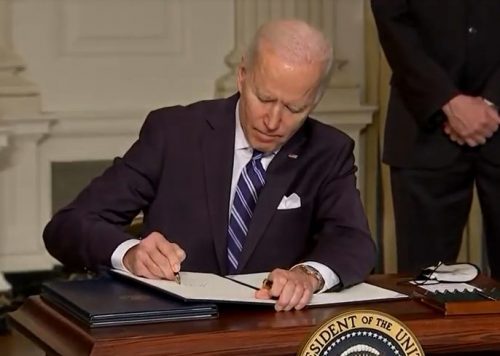 Previous Story
Next Story