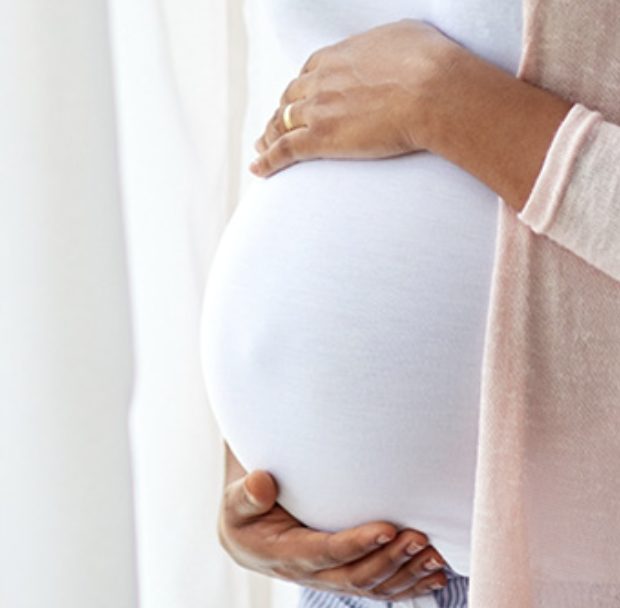 No ruling has been issued yet, but it is anticipated that the issue will ultimately be decided on appeal before the Mississippi Supreme Court.
The U.S. Supreme Court ruled in the Dobbs case last year that the U.S. Constitution did not include the right to an abortion. The decision overturned Roe v. Wade and left states in control of their own abortion policy.
In Mississippi, a 2007 "trigger law" went into effect that made abortion illegal except for in rare instances involving the health of the mother and a formal charge of rape. The matter seemed settled.
However, a 1998 Mississippi Supreme Court case, Pro-Choice Mississippi v. Fordice, has raised concerns among an association of pro-life obstetricians and gynecologists. That's because according to their attorney, the Fordice case found a constitutional right to an abortion under the Mississippi Constitution.
Aaron Rice, counsel for the American Association of Pro-Life Obstetricians and Gynecologists (AAPLOG), says the conflict between Mississippi's trigger law that outlawed abortion and the holding in Fordice places his client between a rock and a hard place. AAPLOG, an Indiana based organization, has 35 members in Mississippi.
"The states have always been free to recognize abortion as a right protected within their borders by their individual state constitutions, regardless of whether such a right is recognized nationally by the U.S. Constitution. Dobbs did not change that, it simply restored each state's authority to choose instead to prohibit abortion," Rice said. "Unfortunately, Mississippi has done both. We have a law enacted after Dobbs that says elective abortion is a felony. We also have a Mississippi Supreme Court opinion issued long before Dobbs – but still in effect – that says abortion is a right protected by the Mississippi Constitution. So which is it? Dobbs cannot answer that question, only the Mississippi Supreme Court can."
Rice has filed a lawsuit against the Mississippi State Board of Medical Licensure in hopes of having the Mississippi Supreme Court address the Fordice ruling, and ultimately, to overturn it.
Rice says OB-GYNs rely on certification from national boards to practice medicine and those national boards require abortion referrals where the practice is legal. Because of the alleged conflict between the Fordice opinion and the 2007 trigger law, Rice claims his client's members are stuck not knowing if they could lose their certifications for not referring patients for abortions, on one hand, or face felony charges for referring patients for abortions, on the other hand.
"The only thing that can eliminate both of those threats to AAPLOG's members is an order from the Mississippi Supreme Court declaring that the elective abortion ban is constitutional," Rice said.
He contends that without a Mississippi Supreme Court decision formally overturning Fordice, "AAPLOG members would still be vulnerable to reprisals by private medical organizations."
Last week, the Hinds County Chancery Court presiding over the case heard arguments on a motion for judgment on the pleadings and motions to dismiss AAPLOG's lawsuit. Essentially, the Court is being asked whether the case can continue.
No ruling has been issued yet, but it is anticipated that the issue will ultimately be decided on appeal before the Mississippi Supreme Court.
The Board of Medical Licensure is represented by the Attorney General's Office. Solicitor General Scott Stewart, who argued the Dobbs case before the U.S. Supreme Court, told the Hinds County Court that AAPLOG's case should be dismissed due to the fact that the plaintiff lacks standing, a legal requirement for a case to be heard.
Stewart was joined in this argument by intervenors represented by the Mississippi Center for Justice. Rob McDuff, who previously represented Mississippi's sole abortion clinic and other pro-choice causes, took a similar posture on the standing of AAPLOG to bring the case.
The lawsuit has effectively united the AG's office that overturned Roe with a public interest law firm that defends the right to abortion in opposing AAPLOG's case, though for very different reasons.
McDuff acknowledges that the U.S. Constitution's Supremacy Clause does not prevent a state from finding additional rights under their own constitutions, that the Fordice case found a right to an abortion, and that Fordice remains the law.
"Despite the supremacy clause, state constitutions can grant individual rights that go beyond the rights bestowed by federal constitutions," said McDuff.
"AAPLOG has manufactured a case to provoke the Mississippi Supreme Court to overrule Fordice and strip Mississippians of their rights under the Mississippi Constitution. The State Defendants say Dobbs has already done that. But Dobbs addresses federal law. It does not disturb Fordice, which held that the Mississippi Constitution independently guarantees Mississippians a right to abortion," the intervenors argue.
The Attorney General's office declined to comment on the case due to ongoing litigation but referenced its briefing in the case. They pointed to a paragraph that argued, "The Mississippi Constitution does not protect a right to abortion. Text, history, and precedent all show this. Article III, Section 32 of the Mississippi Constitution—invoked by Fordice to recognize a right to abortion and invoked by plaintiffs here—provides: 'The enumeration of rights in this constitution shall not be construed to deny and impair others retained by, and inherent in, the people.' Nothing in that text suggests that it protects a right to abortion."
As the general public sees it, elective abortions in Mississippi have been banned since July 2022. Less than two weeks after the court ruled in favor of Dobbs, Mississippi's 2007 trigger law took effect, making the procedure illegal in this state. Exceptions to the ban include instances where the mother's life is at risk due to the pregnancy and cases where rape resulted in pregnancy and a formal charge of rape has been filed.
The AG's office has argued that to the extent AAPLOG members feel uncertain about their ability to ignore board certification requirements to refer patients for abortions, the Court can issue "judgment declaring that, given the Mississippi Health Care Rights of Conscience Act, the Board can not discipline AAPLOG's Mississippi members for declining to perform or refer for elective abortions. That declaration would provide complete relief by barring the Board discipline that AAPLOG allegedly fears. Yet AAPLOG opposes this relief."
The Rights of Conscience outlined in Mississippi Code Section 41-107-5 states, "A health-care provider has the right not to participate, and no health care provider shall be required to participate in a health-care service that violates his or her conscience." An immunity clause follows in the second paragraph, effectively protecting health-care providers from civil, criminal and administrative liability "for declining to participate in a health care service that violates his or her conscience."
Rice contends that even if the Rights of Conscience language could be applied, it would only protect them from disciplinary action by state officials, his clients could still face such action from "private medical organizations." He argues that Fordice is a binding precedent, and as such, only the Mississippi Supreme Court can overturn it.
About the Author(s)
Jeremy Pittari
Jeremy Pittari is a lifelong resident of the Gulf Coast. Born and raised in Slidell, La., he moved to South Mississippi in the early 90s. Jeremy earned an associate in arts from Pearl River Community College and went on to attend the University of Southern Mississippi, where he earned a bachelor's of arts in journalism. A week after Hurricane Katrina, he started an internship as a reporter with the community newspaper in Pearl River County. After graduation, he accepted a full-time position at that news outlet where he covered the recovery process post Katrina in Pearl River and Hancock Counties. For nearly 17 years he wrote about local government, education, law enforcement, crime, business and a variety of other topics.
More From This Author
Previous Story
Next Story