Curtis Wilkie (Photo: University of Mississippi)
"I was lucky. Journalism opened the whole world to me and allowed me to go places and meet people I never would have known – all new and different."
Born in Greenville in 1940, Curtis Wilkie moved with his family so many times during World War II that he discovered what he considers his hometown only during elementary school. Summit, in Pike County, that's where his stellar career in journalism and as a writer originated, not in Greenville, which claims to have birthed "more published writers per capita" than any other town in America.
While his widowed mother taught and wore several academic hats at Southwest Junior College, the duo lived in the girls' dormitory. Young Wilkie read a lot and as a third grader started his own newspaper, rewriting stories from The Times Picayune and reporting campus gossip. The young entrepreneur sold copies for a nickel an issue, published ads for the local drug store, and got paid once a week with a pint of ice cream.
When he landed at the University of Mississippi, journalism seemed a perfect match for his career aspirations. A fourth generation Ole Miss man, Wilkie studied and wrote about the riots that occurred with James Meredith's historic enrollment in 1962. He observed rampant racism, involved himself in liberal political causes, and earned a BA degree in 1963.
The young "truth-seeker and storyteller" returned to the Delta, but not to Greenville. Later, the city known for fertile dirt and blues musicians would draw him to visit friends Hodding Carter III and Julia Reed as well as to eat at Doe's, but his writing came from his first permanent home after World War II in Deep South Mississippi.
After his first stint in Oxford and during the next six years as a reporter at the Clarksdale Press Register, Wilkie shared a troubled time with other staff as they witnessed "overt racism" in that city and throughout Mississippi. Editor and publisher Joe Ellis, a staunch conservative and early Republican, permitted his reporters to cover "the movement," which allowed Wilkie to meet and interview such Civil Rights luminaries as Dr. Martin Luther King, Jackie Robinson, and Aaron Henry, a local pharmacist who became not only a good source but also a friend and Mentor.
"I suspect a lot of people were not happy over some of the things we wrote," Wilkie said, "but Joe Ellis, bless his heart, allowed the reportage and published the pieces."
With that Delta experience, Wilkie earned a congressional fellowship to work on Capitol Hill, a solid steppingstone to becoming a correspondent for The Boston Globe in 1975. Assigned to cover Jimmy Carter's 1976 campaign, where he met fellow Mississippi journalist Charles Overby, Wilkie shares billing in Timothy Crouse's The Boys on the Bus with other bylined reporters who had covered the 1972 election campaign. Among those "pack journalists" were Hunter S. Thompson, David Broder, Thomas Oliphant, and Robert Novak, "at turns critiqued, lampooned, and glorified in the book," according to a Wikipedia piece.
"I was lucky," Wilke said. "Journalism opened the whole world to me and allowed me to go places and meet people I never would have known – all new and different."
For just more than a quarter century, he reported national and international news, living a "great experience" for four years in Jerusalem, and covering Israel's invasion of Lebanon, the bombing in Beirut of the U.S. Marines barracks, and the first Gulf War.
In 1993, Wilkie almost returned home – he established the Southern bureau for The Globe in New Orleans. Living in the French Quarter allowed him to realize his childhood dream and also enjoy friendships with such as Willie Morris and Richard Ford. As Morris had written about going North Toward Home, Wilkie also began traveling north to join other friends for weekend trips to Oxford. Ole Miss football and seeing people he had not seen in decades drew him after he retired from The Globe in 2001 to move to Oxford, the place he knows to be "home." 
"I have loved being in Oxford," he told one interviewer. "I love the community. I love the people here."
Soon after Wilkie returned to the University, then Chancellor Robert Khayat reconnected him and Overby, a veteran Gannett reporter, executive and Pulitzer Prize winner. Having covered eight presidential elections, Wilkie collaborated with Overby to strengthen the university's journalism offerings. They developed a course on "The Presidency, Presidential Elections, and The Press," and brought such media celebrities as Tom Brokaw, Ben Bradlee, Andy Lack, and Sam Donaldson to the Ole Miss campus.
What began as a one semester course turned into another 20-year career as a full-time faculty member. Wilkie retired again in 2020, having been selected in 2007 as an inaugural fellow at the Overby Center for Southern Journalism and Politics and in 2023 becoming the namesake of an endowed scholarship for Ole Miss journalism students.
In 2022, he was named to the Ole Miss Alumni Hall of Fame, cementing his family's six generations of love for their school. Wilkie's great-grandfather joined other Lamar Rifles students off to fight in the Civil War; his grandfather was chief of the university's police department; his mother studied there as an undergraduate and graduate student; his daughter married an Ole Miss graduate; and his grandson and granddaughter also attend Ole Miss.
Beyond academia and an active reporter's life, Wilkie also has authored reflective articles for national publications and six books. His latest, When Evil Lived in Laurel: The White Knights and the Murder of Vernon Dahmer, launched in 2020. With Thomas Oliphant, he wrote The Road to Camelot: Inside JFK's Five-year Campaign (2017), and he published Assassins, Eccentrics, Politicians, and Other Persons of Interest: Fifty Pieces from the Road in 2014. Mississippi readers likely know him best as author of The Fall of the House of Zeus: The Rise and Ruin of America's Most Powerful Trial Lawyer (2010) and of Dixie: A Personal Odyssey Through Events That Shaped the Modern South (2001). Additionally, with Jim McDougall, he wrote Arkansas Mischief: The Birth of a National Scandal (1998).
With all those words to his own credit, Wilkie also can claim words of praise for his work from other notables. Historian Douglas Brinkley wrote," Over the past four decades no reporter has critiqued the American South with such evocative sensitivity and bedrock honesty as Curtis Wilkie." John Evans of Lemuria Books said, "No one since Willie Morris has written so poignantly about the South." And, among numerous others, David Halberstam said Wilkie is "one of the nation's most distinguished journalists."
About the Author(s)
NK Wessman
NK Wessman authored Katrina, Mississippi: Voices from Ground Zero, the compelling story of first responders who stayed behind when the worst natural disaster in our history slammed the Gulf Coast. She co-wrote You Can Fix The Fat From Childhood—And Other Heart Risks, Too in collaboration with Dr. Gerald Berenson, founder and senior researcher of the Bogalusa Heart Study. Wessman also has worked as a journalist, public relations practitioner/consultant, and now as a book coach and editor.
More From This Author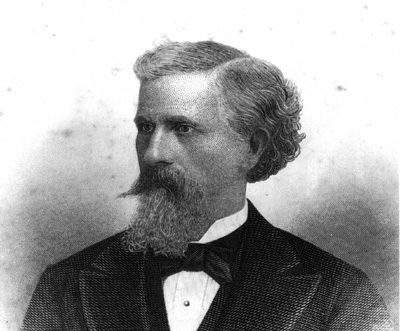 Next Story