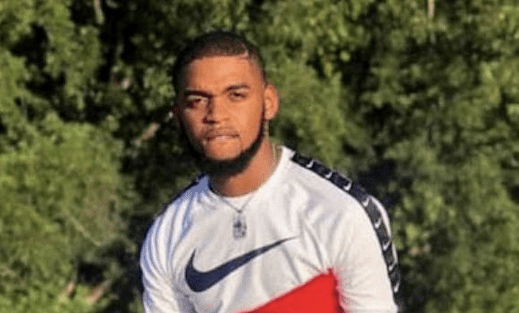 25-year-old Rasheem Carter whose body was found nearly a month after disappearing in Mississippi.
Carter went missing in October after telling his mother he was having trouble getting a ride back home after work. His remains were found a month later, with little detail as to his cause of death.
In November of 2022, the partial remains of 25-year-old Rasheem Carter were found in Taylorsville, Mississippi. Carter had gone missing in October.
Missing case of Rasheem Carter
The Fayette native was last heard from on October 2nd, according to his mother Tiffany Carter. She reported at the time his remains were found that he was trying to get a ride back from work to the Motel 8 in Laurel, where he was living. Rasheem Carter worked as a contract worker for the Georgia Pacific plant in Taylorsville.
Reports show that the usual individual he rode home with did not allow him to do so that day. Carter asked others for a ride and even went to the local police station to inquire as to whether they had an Uber option he could use.
Being unsuccessful in finding a ride, the next day his mother enlisted a friend to go and pick him up on Sunday around 2:00 p.m. However, there was no sign of Carter when they arrived, according to the Jackson Advocate.
Nearly a month later, Carter's remains were found at the deer park off of Highway 37, roughly a mile south of Taylorsville. Officials were led to the area after an image was captured on a hunter's camera in the woods, which Carter's mother said looked like her son.
Once the body was located, it was transferred to the Mississippi State Crime Lab where it took examiners a few weeks to determine if it was, in fact, Carter's body. His wallet and ID, as well as his jeans and other personal items, were located with the body.
At that time, the Sheriff indicated that no foul play was suspected.
Prior to his disappearance, Carter, a black man, suspected someone in authority at his workplace posed a threat to him. According to his aunt, Marnee Tompkins, Carter told his mother that if he went missing "there are three trucks of white men after me."
Between the time he went missing and his remains were found, efforts were made by the Taylorsville Police Department and Carter's family, including a search party, to locate him. The search including reviewing security footage at the local Family Dollar where they knew he had been seen.
Since his body was found and identified, spokesman for the family, attorney Ben Crump, has publicly speculated that there were additional human remains near where Rasheem was found. He also called into question the authorities efforts in determining what happened to Rasheem.
Response from Simpson County District Attorney
Simpson County District Attorney Chris Hennis released a statement regarding Crump's allegations saying that the statements were "completely baseless." He refuted the claims that more remains were found "near" where Carter was found.
"The incident that attorney Ben Crump reported as found 'near the vicinity' and that which he believes belong to Rasheem Carter, were actually bones found some 25 miles away in a creek in Simpson County, Mississippi, on April 30, 2023. The bones were suspected to be animal bones and this information was shared with the family of Rasheem Carter," said Hennis in his letter on May 15.
Hennis has said that the Mississippi crime lab confirmed the bones were not human. He went on to add that since Carter was reported missing and partial remains were found in November, there have been "hundreds of man hours" spent investigating the case, not only by state and federal agencies, but local law enforcement as well.
The DA reiterated that his office is taking the Carter disappearance and death very seriously, despite comments from Crump that he believes to have been made to inflame the public. Hennis said such misinformation only slows down the process of an ongoing investigation.
"I truly sympathize with Rasheem Carter's mother and family and should evidence be developed to support criminally charging someone for Rasheem Carter's disappearance and death, my office will vigorously prosecute whoever is responsible. My office, as well as law enforcement, are not able to discuss details of ongoing investigations," said Hennis.
The family's attorney, Crump, took to his personal website to comment on the statement made by Hennis. He began by saying, "It's time to cut through the political drama, focus on the facts, and commit to transparency." Crump maintains that his goal is to build trust between local officials based on a level of transparency with the family.
The investigation remains open
Commissioner Sean Tindell with the Mississippi Department of Public Safety said agencies are still working together and consider this an open investigation. However, the Mississippi Bureau of Investigation within DPS is not the lead agency on the case. The Simpson County Sheriffs department are leading the investigation.
Tindell reiterated that law enforcement officials do not typically comment on an ongoing investigation unless it can help find an individual or lead to additional witnesses. But, Tindell said there have been many comments made by Crump he feels need to be addressed.
"Attorney Crump is notorious for inflaming division among people. That is no different than what he is doing in this case with the routine misinformation he puts out," said Tindell.
The Commissioner added that while the remains found indicate a suspicious death, an autopsy alone can be a difficult way to determine the cause. In this particular case, there has not been enough physical evidence to determine that.
Tindell said law enforcement officials are continuing to look for additional bones and evidence, but those alone may not determine cause of death even if it does look suspicious.
"I am a big believer that information on cases should be fleshed out in a court of law and not the court of public opinion," said Tindell. "I believe in our judicial system and that works best when we can pull from jurors who aren't impacted by information they've seen in the news."
The investigation into Carter's death is ongoing.
About the Author(s)
Sarah Ulmer
Sarah is a Mississippi native, born and raised in Madison. She is a graduate of Mississippi State University, where she studied Communications, with an emphasis in Broadcasting and Journalism. Sarah's experience spans multiple mediums, including extensive videography with both at home and overseas, broadcasting daily news, and hosting a live radio show. In 2017, Sarah became a member of the Capitol Press Corp in Mississippi and has faithfully covered the decisions being made by leaders on some of the most important issues facing our state. Email Sarah: sarah@magnoliatribune.com
More From This Author