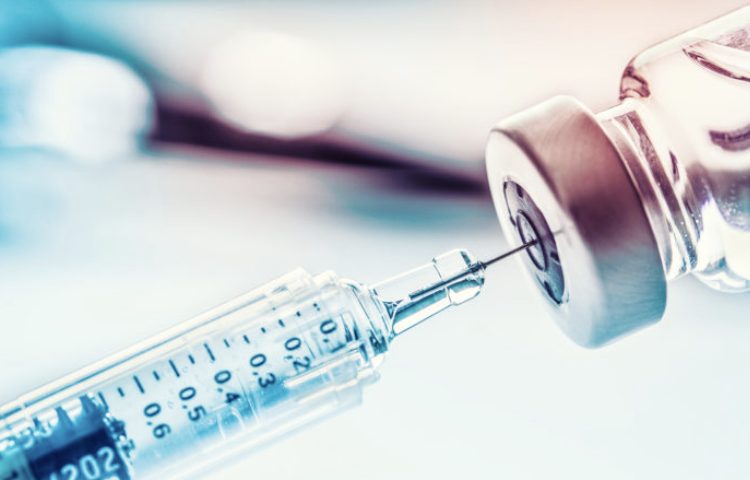 Judge Sul Ozerden ruled from the bench that he would issue a preliminary injunction in favor of Plaintiffs, who had sued the state seeking a religious exemption for school vaccination mandates.
On Monday, Judge Halil "Sul" Ozerden of the U.S. District Court for the Southern District of Mississippi ruled from the bench that the State of Mississippi must offer religious exemption to vaccine mandates for children to attend public schools. Judge Ozerden gave the Mississippi Department of Health until July 15th to implement a process for the exemption.
The ruling is expected to conclude a lawsuit filed by parents Amanda Bosarge, Jaquelyn Butler, Kimberly Harrell, William Morgan, Paul Perkins, Brandi Renfroe, and Jeana Stanley against State Health Officer Daniel P. Edney and Attorney General Lynn Fitch, in their official capacities.
The question raised in the case was whether the State of Mississippi could "force families with religious convictions to vaccinate their children as a condition of enrolling their children in school." The plaintiffs, who object to mandatory vaccinations, contended that in the absence of a religious exemption to the school vaccination schedule their First Amendment rights were being violated.
The First Amendment states that Congress make no law respecting an establishment of religion or prohibiting its free exercise. The same amendment protects freedom of speech, freedom of the press, the right to assembly, and the right to petition the Government for a redress of grievances. While the Amendment explicitly restricts Congress, it has long been imposed on state-level actions through the Fourteenth Amendment and a legal doctrine known as "incorporation."
In arguing in favor of their motion, Plaintiffs stated that "on its face" a policy of not providing a religious exemption to mandatory vaccinations "violates the First Amendment.
"As a threshold matter, it bears emphasizing that this is not a typical injunction motion that
seeks immediate relief until a hearing on the merits," the Plaintiffs' briefing said. "This case is unique in that the material facts are settled, and the matter is ripe for final resolution. Under Supreme Court precedent, Mississippi's statutory scheme of allowing medical exemptions – and discretionary review of those exemption requests – while prohibiting the possibility for religious exemptions is flagrantly unconstitutional under the First Amendment's Free Exercise Clause."
One of the points relied heavily upon by Plaintiffs in suggesting impermissible religious discrimination was that "Mississippi prohibits religious exemptions, but permits discretionary secular exemptions to its mandatory immunization scheme."
The lead attorney for Plaintiffs, Aaron Siri took to Twitter in the aftermath of the ruling to declare victory for "freedom."
Onlookers at the hearing today noted that the state seemed inclined toward an amicable resolution that would result in the creation of an exemption.
A statement put out by Attorney General Fitch's office in response to today's bench ruling is reflective of this spirit:
"We appreciate the judge's thoughtful ruling from the bench and will give full consideration to his written order when provided. General Fitch has always been of the belief that there is a religious liberty exemption, as stated in our filings in this case, and we look forward to working with the Department of Health to ensure faithful execution of the judge's order," said Communications Director Debbee Hancock for Attorney General Lynn Fitch.
Typically, bench rulings are followed by written opinions memorializing what is announced by the judge verbally.
Mississippi has been one of six states that does not offer a religious exemption for vaccine mandates. California, Connecticut, Maine, New York and West Virginia also do not allow religious exemptions for K-12 school vaccinations.
Assuming Judge Ozerden enters a written order consistent with his bench ruling, which is all but a formality, the number of states not offering a religious exemption will fall to five.
About the Author(s)
Anne Summerhays
Anne Summerhays is a recent graduate of Millsaps College where she majored in Political Science, with minors in Sociology and American Studies. In 2021, she joined Y'all Politics as a Capitol Correspondent. Prior to making that move, she interned for a congressional office in Washington, D.C. and a multi-state government relations and public affairs firm in Jackson, Mississippi. While at Millsaps, Summerhays received a Legislative Fellowship with the Women's Foundation of Mississippi where she worked with an active member of the Mississippi Legislature for the length of session. She has quickly established trust in the Capitol as a fair, honest, and hardworking young reporter. Her background in political science helps her cut through the noise to find and explain the truth. Email Anne: anne@magnoliatribune.com
Sarah Ulmer
Sarah is a Mississippi native, born and raised in Madison. She is a graduate of Mississippi State University, where she studied Communications, with an emphasis in Broadcasting and Journalism. Sarah's experience spans multiple mediums, including extensive videography with both at home and overseas, broadcasting daily news, and hosting a live radio show. In 2017, Sarah became a member of the Capitol Press Corp in Mississippi and has faithfully covered the decisions being made by leaders on some of the most important issues facing our state. Email Sarah: sarah@magnoliatribune.com
More From This Author
Previous Story