Former President Donald Trump sits at the defense table with his legal team in a Manhattan court, Tuesday, April 4, 2023, in New York. Trump is appearing in court on charges related to falsifying business records in a hush money investigation, the first president ever to be charged with a crime. (AP Photo/Seth Wenig, Pool)
On Tuesday, President Donald Trump was formally arrested before appearing in Court to plead "not guilty" on thirty-four alleged counts of "falsification of business records." Trump was released on his own recognizance, but a high stake legal and political battle is now afoot.
Donald J. Trump, 45th President of the United States of America, turned himself into the Manhattan District Attorney's office Tuesday. He later appeared in court to plead not guilty to thirty-four Counts of falsification of business records, before being released on his own recognizance.
The case is steeped in lurid allegations of affairs, payoffs, and fraud. It is high stakes political theater. Much ink, real and digital, has been and will be spilled spinning the whole sordid mess. So much so, that I am reticent to add to it.
The machines that drive partisan bases are already hard at work. "Republicans should be outraged" cries a furrow-browed pundit on Fox. "Democrats should be jubilant" declares a smarmy MSNBC host.
Depending on who you ask, democracy is either facing catastrophic collapse at the hands of cultural Marxists, or is being restored from the dastardly clutches of fascists. It's all tiresome and emblematic of an era where it is easier to point fingers than fix problems.
"Win at all cost" politics ends with a lot of losers.
Assessing the Claims Against Trump
A few quick points on the claims against President Trump:
ALL OR NOTHING: Yes, there were 34 Counts in the indictment, but they all relate to the same alleged wrongful conduct. It will be all or nothing for Manhattan District Attorney Alvin Bragg. Don't get distracted by the number of Counts. (If you would like to view the unsealed indictment for yourself).
LAW AT ISSUE: All of the Counts stem from alleged violations of NY Penal Code § 175.10, which is first degree falsification of business records. This is a Class F felony, which is the lowest class of felony under New York law.
PROOF REQUIRED: 1st Degree falsification of business records requires not only proof of a fraudulent entry on a business record, but that the fraudulent entry be used to aid in the commission of another crime. D.A. Bragg will have to prove that TWO sets of crimes occurred AND that they are linked.
AMBIGUOUS INDICTMENT: The indictment does not actually specify what the false entries on the documents, ledgers, and checks referenced in its Counts were. It has been widely speculated that the "falsification" was characterizing payments to Trump attorney Michael Cohen as "legal fees." Cohen claims that the payments were actually reimbursement for money used to buy the silence of Stormy Daniels & others.
PRESIDENTIAL DENIAL: President Trump has denied these claims, but even if they were true, they are at best proof of misdemeanor violations under NY Penal Code §175.05. Bragg would still need to prove that the falsifications were tied to a second crime. Notably, any claim of fraud requires proof of intent to deceive.
CAMPAIGN FINANCE or TAX VIOLATION?: The indictment gives no indication of what the second crime that would elevate the charges from misdemeanor to felony might be. There are two potential items that spring to mind. First, some have argued that the payments to Daniels and others should have been reported in campaign finance disclosures from the 2016 presidential campaign as either a campaign expenditure or an in-kind contribution. This argument seems quite tenuous. Second, there could potentially be some tax implications.  
NONDISCLOSURE AGREEMENTS ARE NOT ILLEGAL: It bears emphasizing that there is nothing illegal about purchasing the rights to someone's story or entering into a non-disclosure agreement to protect against release of sensitive information. The alleged illegality is in how the payments were recorded, not that they were made. If they were made, that might be unseemly to some, but it's not a crime.
The Political Fallout
Whatever happens, there is no universe in which rank and file Republicans see the prosecution as anything more than a political persecution. President Trump has already stoked those flames. Tonight he spoke at an event at Mar-a-Lago, again proclaiming his innocence and vowing to fight.
"You want to get President Trump at any cost," Trump said. "As it turns out, everyone who has looked at this case, says there is no crime and it should never have been brought. It's an insult to our country."
Even the President's biggest critics within the Republican Party have roundly panned the Manhattan District Attorney.
John Bolton, Trump's former national security adviser, said on CNN that "as someone who very strongly does not want Donald Trump to get the Republican presidential nomination, I'm extraordinarily distressed" by the unsealed indictment.
"I think this is even weaker than I feared it would be," he said, "and I think it's easily subject to being dismissed or a quick acquittal for Trump."
Utah Sen. Mitt Romney issued a statement saying: "I believe President Trump's character and conduct make him unfit for office. Even so, I believe the New York prosecutor has stretched to reach felony criminal charges in order to fit a political agenda."
Romney added, "No one is above the law, not even former presidents, but everyone is entitled to equal treatment under the law. The prosecutor's overreach sets a dangerous precedent for criminalizing political opponents and damages the public's faith in our justice system."
Trump Rising or a Setup?
Since word of Trump's impending arrest surfaced two weeks ago, the former President has experienced a revival of sorts in the polls. Two recent polls showing him expanding a primary lead over likely challenger Ron DeSantis, up by 33 points in one and 26 points in another.
A cynic who believes in "4D chess" might argue that the prosecution serves the Democrats' purpose if it causes Republicans to pick Trump for 2024—that they want him to be the standard bearer because party operatives believe it ends in a similar result to 2020 and 2022.
But if Trump beats the charges handedly, it could be the spark that allows him to rise from the ashes like the mythical Phoenix. Bragg's move comes with substantial risks.
Either way, the game is afoot. I wish it wasn't.
About the Author(s)
Russ Latino
Russ is a proud Mississippian and the founder of Magnolia Tribune Institute. His research and writing have been published across the country in newspapers such as The Wall Street Journal, National Review, USA Today, The Hill, and The Washington Examiner, among other prominent publications. Russ has served as a national spokesman with outlets like Politico and Bloomberg. He has frequently been called on by both the media and decisionmakers to provide public policy analysis and testimony. In founding Magnolia Tribune Institute, he seeks to build on more than a decade of organizational leadership and communications experience to ensure Mississippians have access to news they can trust and opinion that makes them think deeply. Prior to beginning his non-profit career, Russ practiced business and constitutional law for a decade. Email Russ: russ@magnoliatribune.com
More From This Author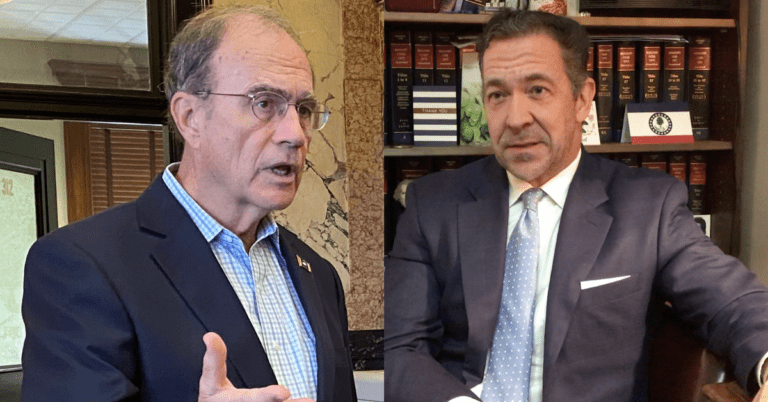 Previous Story