Weekly rundown of the stories that caught our attention.
This week's Friday 'Sip looks at Trump's potential arrest in Manhattan, a disappointing legislative session for conservatives, the Jackson garbage dispute that won't go away, and Brandon Presley's burgeoning communications team.
Jailhouse Rock
Former President Trump may be going to a party in a county jail. Then again, maybe not. For the last couple of weeks rumors have circulated about his impending arrest in Manhattan. Trump, himself, popularized the idea, saying it would occur this past Tuesday. It did not.
What the claim did was to prompt Republicans from across the country to rally to Trump, which may have been the design. The Manhattan District Attorney's office said that the former President had created "a false expectation of his arrest." The statement fell short of saying he would not eventually be arrested and there remains an open grand jury investigation.
At issue is an alleged scheme to buy the silence of Stormy Daniels, a pornographic film actress who claimed to have an extramarital affair with Trump a decade before he ran for president. Trump's longtime attorney turned state's witness, Michael Cohen, is at the center of the case. Cohen previously indicated that in 2016, he paid Ms. Daniels $130,000 for the rights to her story. He says that the Trump organization paid him back in 2017.
None of that is illegal, even if the optics aren't great. The alleged illegality is how the Trump Organization's payment to Cohen was recorded on its books—as legal fees. The claim is that this is a business record falsification, which is a misdemeanor charge. There is also the potential of a felony charge tied to election law, but the case there is much more tenuous.
Many Republicans, including many Mississippi Republicans, expressed solidarity with the former President. His likely biggest challenger for the 2024 Republican nomination, Florida Gov. Ron DeSantis, did too (sort of):
The Bad and the Ugly
This has been a head scratcher of a legislative session if you're a conservative. Even with ongoing massive surpluses, the legislature rejected an earnest push to finish the job of eliminating the state income tax. It selectively abandoned "free market" ideology to protect industries from the competition of new business models. As an example, preventing Tesla from selling vehicles direct-to-consumer.
The dam broke on Medicaid expansion, at least partially, through the extension of postpartum benefits from 60 days to 1 year. The Mississippi Senate doubled down on an outdated education funding formula out of nowhere and with no one—other than the Parents' Campaign's Nancy Loome—really clamoring for the move. The legislature voted a $250 million/year teacher pay raise last year and districts have been flush with cash due to COVID-era money dumps.
Despite claims that government spending is being kept in check, the actual numbers show very large increases in spending. In 2020, the budget was $5.5 billion. While this year's number has not been released, it is expected to be between $6.5-$7 billion. Surpluses that could have been returned to the people who earned the money in the first place are being rapidly spent.
Finally, yesterday, the Mississippi Senate killed a bill that would have restored the ballot initiative process in Mississippi. As a refresher, a ballot measure to allow medical marijuana overwhelmingly passed in 2020. A subsequent legal case challenged the signature process for getting on the ballot. In 2021, the Mississippi Supreme Court reaffirmed that the people reserved the right to have ballot initiatives in the Mississippi Constitution. However, it ruled that the process for gathering signatures, which relied on old congressional districts, was inoperable.
For the last two years there have been proposals to create a new mechanism that would restore the right that the Constitution clearly provides, and those efforts have failed. The legislature is arguably violating the Constitution itself by not acting. I say this as someone who is not crazy about direct democracy being used to deliberate policy, but as someone who does care quite a bit about the rule of law.
Whatever! I Do What I Want!
Speaking of the Mississippi Supreme Court, they recently ruled in favor of the Jackson City Council and against Mayor Lumumba in a dispute over the process to select a garbage pickup company. The whole stinky affair started with Mayor Lumumba declaring a state of emergency to hire Richard's Disposal. The Mayor entered into a contract with Richard's in spite of the City Council's decision not to ratify it. Lumumba did so under the theory that he could "veto" the non-action of the Council. It was a nonsensical argument from Day 1 and the Supreme Court rightly rejected it.
In response to the Court's decision, Mayor Lumumba defiantly said it "changes nothing." He continues to argue that his preferred vendor, Richard's Disposal, won the original RFP process and would be the garbage collector for Jackson. Richard's emergency contract with the City expires on March 31st. The Mayor has not started a new RFP process to compare potential vendors. He is essentially playing a game of chicken with the Council, undoubtedly thinking that if there are no other options, council members will have to bend to his will.
Both Richard's Disposal and the Mayor's claims are dubious. Compared to Waste Management, one of the other vendors considered, Richard's has almost no footprint outside of Jackson. For a time, it serviced New Orleans, but has slowly lost its routes due to routine failure to comply with its contract—namely, garbage not being picked up. Waste Management, on the other hand, services cities across the United States.
The Mayor's claim that Richard's won the RFP is also false. The Council had voted to have two weekly pickups with no provided carts. While Waste Management was more expensive than Richard's for this service, the RFP was not solely based on lowest cost. It was what is known as a "lowest and best" RFP, which measures not only the bid amount, but the ability of a company to deliver on its promises. Waste Management's "lowest and best" score was better than Richard's for twice weekly pickups with no cart.
Of course, there is what is right and what is possible. The real question now is how to handle trash pickup starting April 1st.
Brandon Presley's Communications Team Coming into Bloom
The Presley campaign has hired Michael Beyer as communications director. Mr. Beyer is a native of New Orleans, but has worked across the country for various political and social causes:
2016: Organizer for New Hampshire Democratic Party
2017: National Coalition for LGBTQ Health
2018: Press Assistant for Molly Kelly (D) for Governor
2019: Press Assistant for Democratic Governor's Association
2020: Press Secretary for New Hampshire Democratic Party
2021-2022: Senior Communications Advisor for Ohio Democratic Party
In addition to bringing on Mr. Beyer, the Presley campaign has gotten a nice boost from Mississippi media. Three times in the last week, the Presley Campaign has sent out newsletters featuring Mississippi Today opinion commentaries. In response to the "non-partisan" digital outlet's latest attack on Gov. Tate Reeves, the Governor's office declined comment in fairly blunt terms: "Mississippi Today is not a news organization, it is an unregistered Democrat super PAC and obviously acting like one again today."
Fun times. Have a great weekend. There's arguably no better time of the year than this. Weather is warming. Plants are in bloom. Crawfish are boiling. March Madness segueing into baseball season. Here's to Spring!
About the Author(s)
Russ Latino
Russ is a proud Mississippian and the founder of Magnolia Tribune Institute. His research and writing have been published across the country in newspapers such as The Wall Street Journal, National Review, USA Today, The Hill, and The Washington Examiner, among other prominent publications. Russ has served as a national spokesman with outlets like Politico and Bloomberg. He has frequently been called on by both the media and decisionmakers to provide public policy analysis and testimony. In founding Magnolia Tribune Institute, he seeks to build on more than a decade of organizational leadership and communications experience to ensure Mississippians have access to news they can trust and opinion that makes them think deeply. Prior to beginning his non-profit career, Russ practiced business and constitutional law for a decade. Email Russ: russ@magnoliatribune.com
More From This Author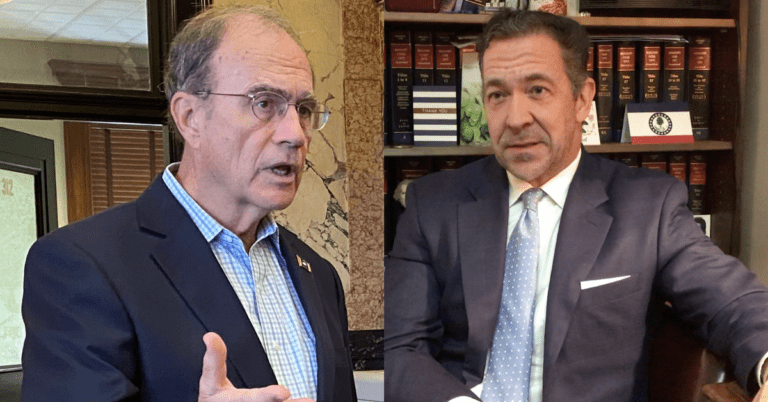 Previous Story