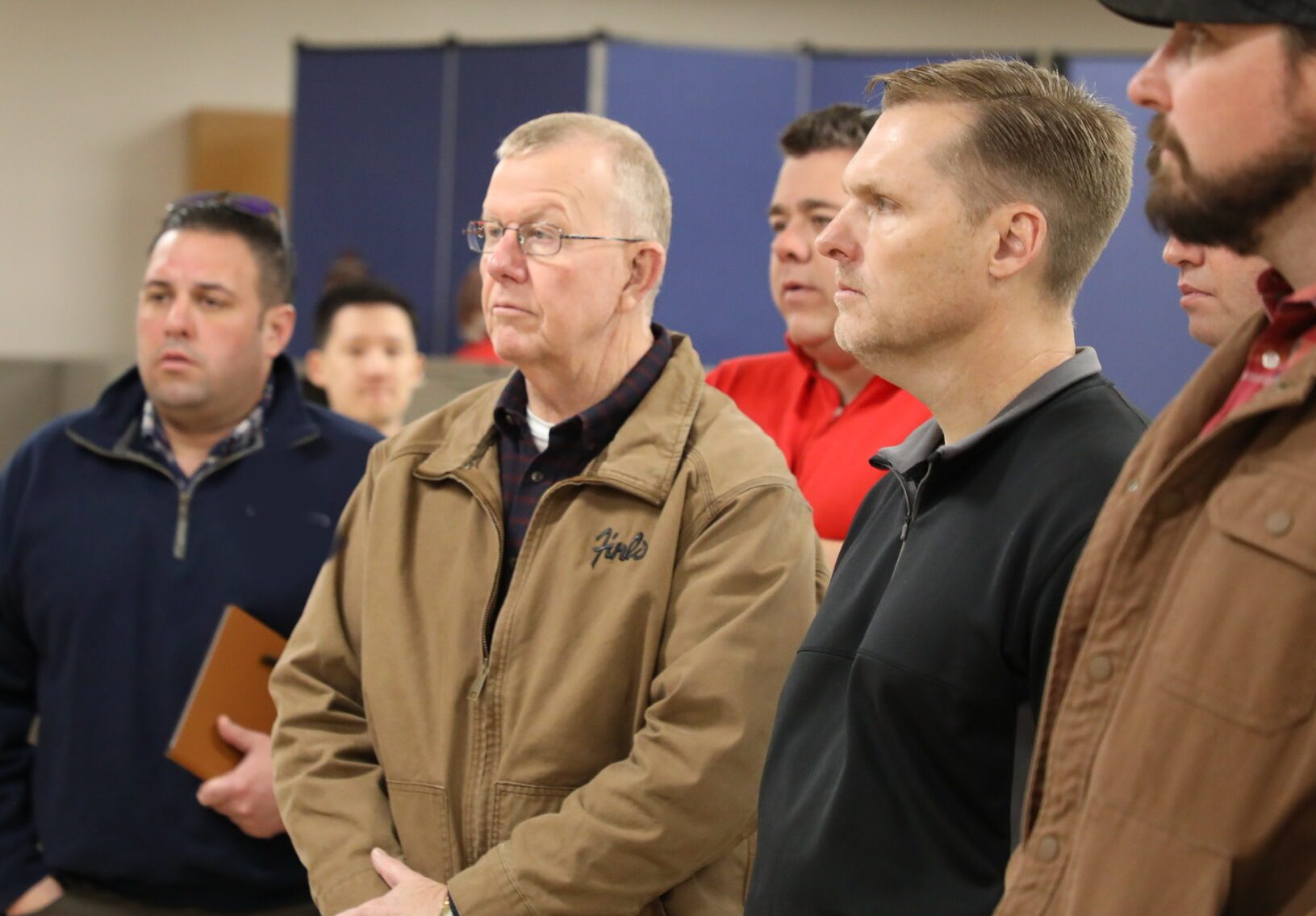 Congressman Mike Ezell (left center) with Congressman Michael Guest (right center) touring the Southern U.S. Border, February 2023, (Photo from the Office of Congressman Ezell.)
The South Mississippi freshman opines on the Southern border, debt ceiling talks, and further investigating January 6th.
On Thursday, Mississippi's 4th District Congressman Mike Ezell (R) joined Magnolia Tribune to discuss various topics at top of mind in the U.S. House of Representatives as of late.
The first-term Congressman said that while his new position keeps him busy, he is enjoying his time working for the people of South Mississippi. He was complimentary of Speaker Kevin McCarthy and his willingness to build relationships within the membership. Ezell even compared McCarthy to former Mississippi Congressman and U.S. Senator Trent Lott.
Ezell went on to share what he witnessed in a recent visit to the Southern border near El Paso, Texas. As a member of the House Homeland Security Committee, he and other members took note of the precarious situation and spoke with law enforcement officials and members of the National Guard on site.
Congressman Ezell also offered his thoughts on the need to rein in federal spending as the debt ceiling debate heats up between House Republicans and President Joe Biden.
In addition, Ezell, a former county sheriff, when asked, addressed the recently released video footage of the January 6, 2021 Capitol riot. While he wasn't in Congress at the time, Ezell said the nation watched the events of that day. He said those events should be "investigated properly, not politically so that the truth can come out."
Ezell said he would love to be a part of an effort to essentially investigate the investigators, the former Select Committee appointed by then-Speaker Nancy Pelosi, to find out what really happened. Another Mississippi Congressman, Bennie Thompson (D), chaired that Pelosi-appointed committee.
You can watch the full interview with Congressman Ezell below.
About the Author(s)
Frank Corder
Frank Corder is a native of Pascagoula. For nearly two decades, he has reported and offered analysis on government, public policy, business and matters of faith. Frank's interviews, articles, and columns have been shared throughout Mississippi as well as in national publications such as the Daily Caller. He is a frequent guest on radio and television, providing insight and commentary on the inner workings of the Magnolia State. Frank has served his community in both elected and appointed public office, hosted his own local radio and television programs, and managed private businesses all while being an engaged husband and father. Email Frank: frank@magnoliatribune.com
More From This Author