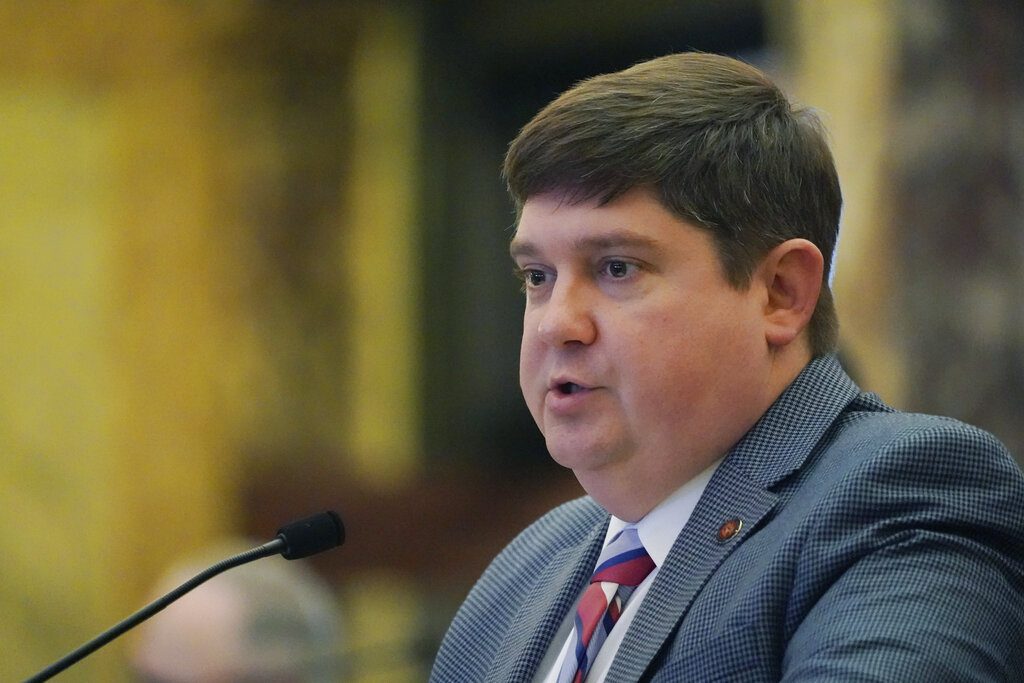 Sen. Jeremy England, R-Vancleave, presents legislation in the Senate Chamber at the Mississippi Capitol in Jackson, Wednesday, Feb. 1, 2023. Lawmakers in both chambers are considering bills that survived their committee deadline. (AP Photo/Rogelio V. Solis)
Offenders would be prevented from holding a public job handling money and will be required to register with the Department of Public Safety.
Members of the public could soon access a registry of individuals who have been convicted of stealing public funds. The Legislation has passed both the Mississippi House and the Senate and now heads to the Governor.
Public Fund Offender Registry, created in SB 2420, would require all individuals convicted of stealing public funds to register with the Department of Public Safety (DPS). Anyone listed on the registry would be prevented from ever working in a government position that handles money.
The Department of Public Safety would be required to publicly post the registry online by July 1, 2024. The list will include the offenders full legal name, any aliases that they have used, and their date of birth. An individual could have their name removed from the list after five years once all fines, penalties and restitution are paid after conviction with proof given to DPS.
Initial reporting would come after a criminal judgment and be made by the circuit clerk's office.
If someone served time for their offense, their name could be taken off upon release as long as there were no outstanding fines. Offenders would be required to register within 20 days of a judgement.
The legislation only includes persons convicted in Mississippi state courts. Persons who are convicted in any federal court, or who are convicted of a crime other than a registrable offense will not appear on the registry.
While the list may not be public until July 2024, those convicted could not hold employment handling money with any state, county, city or political subdivision if they are considered an offender under the guidelines of the bill.
Senator Jeremy England (R), the bill's author, said the intent of the measure is to discourage people from stealing from cities or counties, paying their fines off, and then moving somewhere and doing it again.
"What I wanted to prevent from happening in this state is someone stealing from a government entity, moving to a different county or state and showing up in a registrar's office or treasurer's office and they've already proven themselves to not be trustworthy with the people's money," said England.
The Jackson County state senator said the legislation should make people think twice about stealing public money.
Sen. England added that he spoke with DPS Commissioner Sean Tindell about housing the registry. DPS already maintains the sex offender registry for the state and has the technical capabilities of putting the registry online for other departments to use.
The bill now heads to Governor Tate Reeves to be signed into law.
About the Author(s)
Sarah Ulmer
Sarah is a Mississippi native, born and raised in Madison. She is a graduate of Mississippi State University, where she studied Communications, with an emphasis in Broadcasting and Journalism. Sarah's experience spans multiple mediums, including extensive videography with both at home and overseas, broadcasting daily news, and hosting a live radio show. In 2017, Sarah became a member of the Capitol Press Corp in Mississippi and has faithfully covered the decisions being made by leaders on some of the most important issues facing our state. Email Sarah: sarah@magnoliatribune.com
More From This Author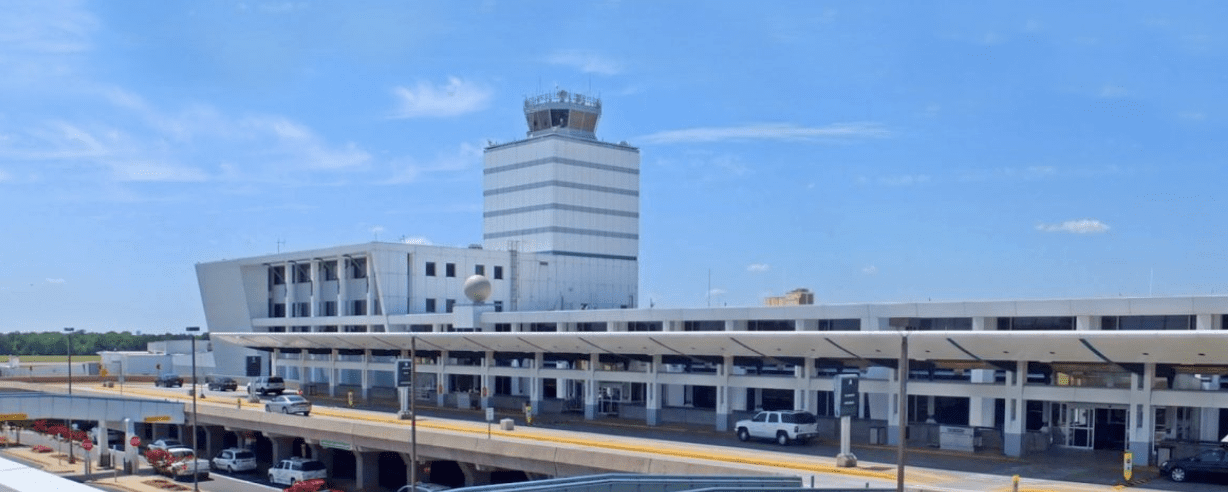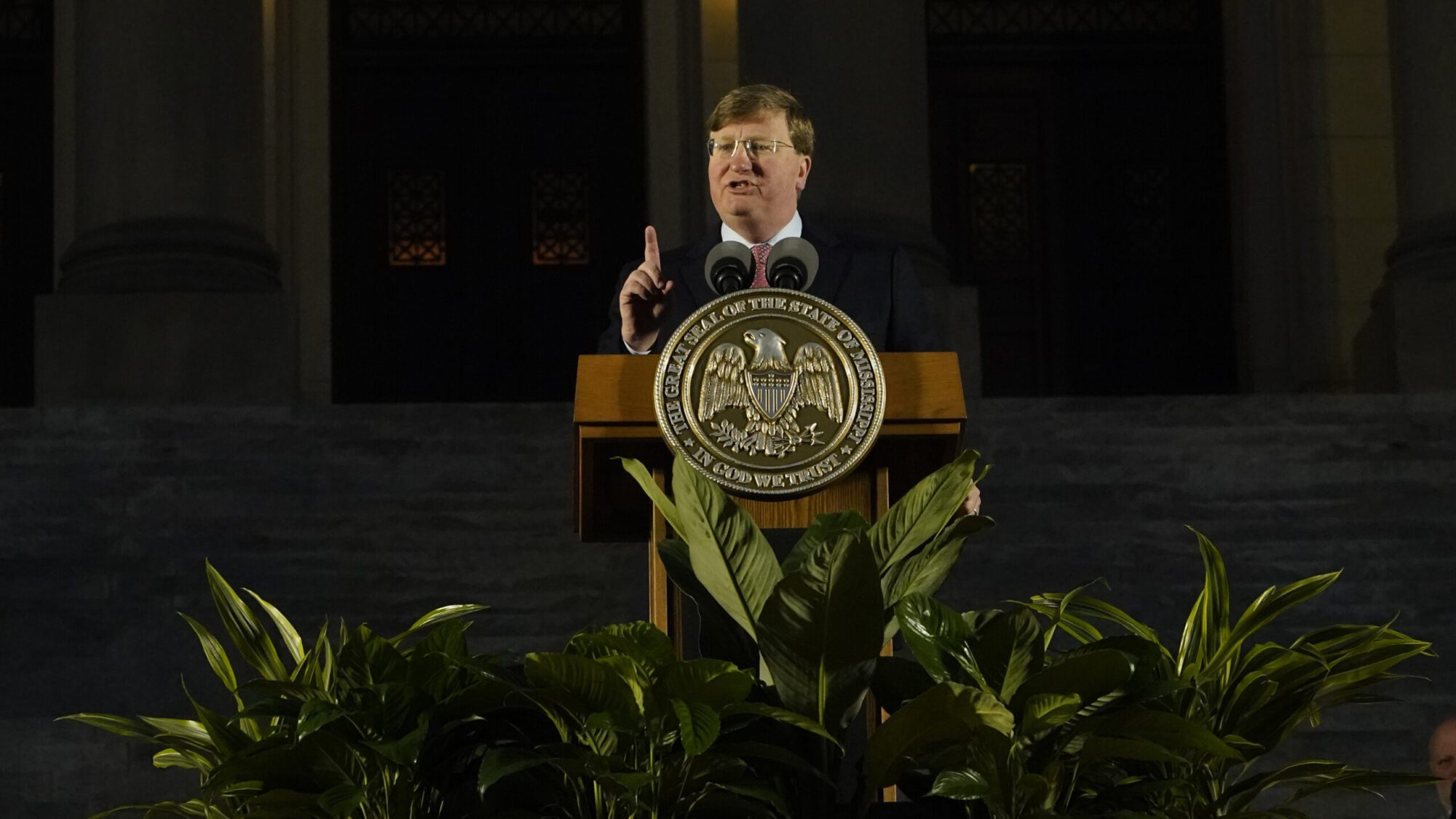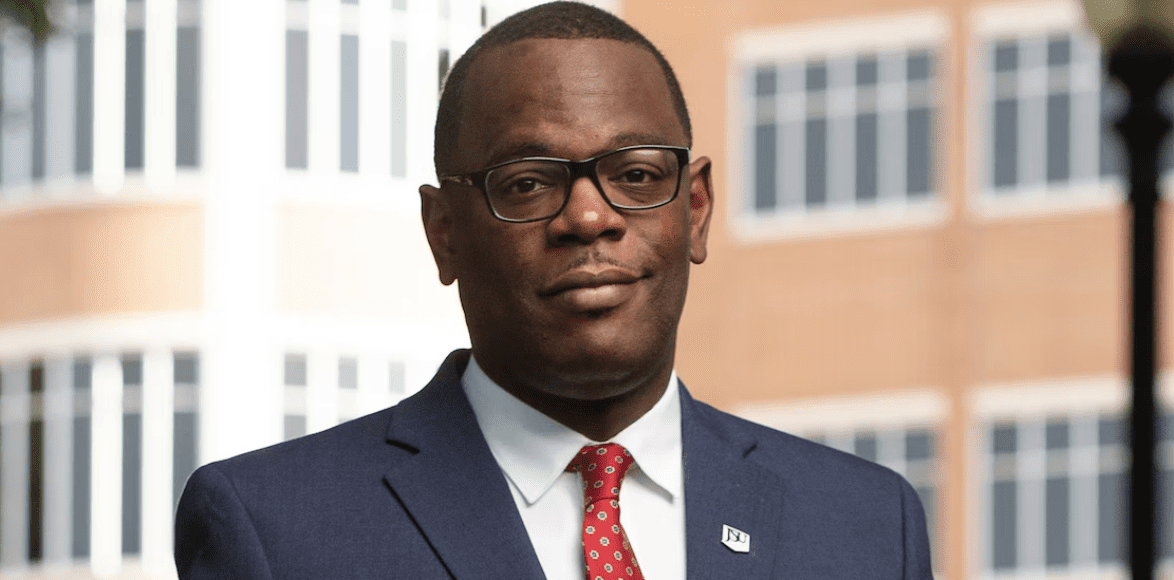 Previous Story