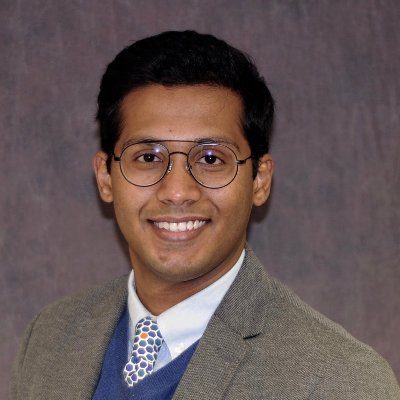 Dr. Sujith Ramachandran
The writing is no doubt on the wall that PBM regulation is going to be here one way or the other very soon.
Mississippi joins several other states in attempting to regulate the pharmacy benefit manager (PBM) industry with the recently proposed bill (SB 2484) in the 2023 legislative session. While the bill died on calendar recently, it represents Mississippi's first attempt to take on the much-maligned middlemen who manage the pharmacy benefit portion of health insurance.
In simple terms, PBMs take money from the health insurance companies and contract with pharmacies to pay for medications needed for the insurance enrollees.
A combination of increased focus on drug prices as well as growing reports of closure of independent pharmacies have brought attention to anti-competitive practices in the PBM industry. In fact, the Federal Trade Commission (FTC) is conducting an investigation of PBM trade practices, and more than 45 states have either passed or proposed similar legislation regulating the PBM industry.
Most famously, Arkansas' attempt at regulating the PBM industry withstood a long legal battle in the U.S. Supreme Court (in Rutledge v PCMA) as recently as October 2020.
For the past several years, my own interactions with community pharmacists from all over the country have been almost unanimously filled with displeasure for the PBM industry and its impact on the community practice.
Despite the extensive precedent for such regulation, and the recent favorable decision from the Supreme Court, SB 2484's lack of viability may have been affected by some key drawbacks. To understand, let us examine a summary of the key provisions the proposed legislation.
This bill proposed to:
Require PBMs to pay pharmacies no less than acquisition costs for prescription drugs.
Require PBMs to report and pass on any rebates that they receive from the drug company to the health insurance agency (a key anti-competitive practice under investigation by the FTC).
Prohibit PBMs from incentivizing patients to use their affiliated pharmacies (another facet of the FTC investigation).
Require increased transparency for pharmacy contracts with PBMs.
Prohibit PBMs from discriminating against pharmacies that participate in a federal drug discount program for low income individuals.
Prohibit PBMs from retaliating against pharmacies and empower the board of pharmacy to conduct any necessary investigations.
The first provision is very similar to the Arkansas law that the Supreme Court recently upheld, but with one critical difference. The Arkansas legislation requires PBMs to pay no less than a pharmacy's acquisition cost for a drug, whereas the Mississippi legislation pegs reimbursement to a federal benchmark called the National Average Drug Acquisition Cost (NADAC). The NADAC, despite some limitations, is a better benchmark price than what is used today, would increase transparency, and even create savings. However, this benchmark is highly unpopular in the industry and has seen heavy pushback.
The next several provisions are related to practices under investigation by the FTC and are a noble attempt at adding regulations that can improve competition in the marketplace. However, the jury is still out on the impact of similar attempts in other states. Requirements such as passing on manufacturer rebates have received significant skepticism among experts due to concerns that decreasing PBM's rebate revenue may result in rebound increases in premiums for health insurance. Other efforts surrounding price transparency requirements have no research studies supporting their impact on the interconnected mess that is the health insurance marketplace today.
Such unintended consequences of proposed regulations have to be carefully considered because they could be devastating in a state leading the nation in rates of poverty and uninsured.
There is no doubt that Mississippi residents are in desperate need for affordable prescription drugs to help manage their health and avoid expensive hospital or ER visits. A key part of any attempt to address this issue must incorporate reimbursement reform for independent pharmacies and remove any barriers to the free market created by the growing mergers and acquisitions in the insurance industry.
SB 2484 may not have received a vote this session, but Mississippi's efforts to address these challenges are commendable and its citizens will benefit from staying this course. Future legislation should aim to incorporate fewer provisions, provide critical details about implementation, and not try to do too many things at once. These efforts should be guided by replicating the model in Arkansas (Act 900 of 2015) or other states, incorporating new evidence from the FTC's investigation, as well as emerging research in this area to improve medication access for all Mississippians.
Given similar proposals at the federal level (S127), the writing is no doubt on the wall that PBM regulation is going to be here one way or the other very soon. And what we learn from the policies around us can help us find better solutions that Mississippi deserves.
About the Author(s)
Sujith Ramachandran
Dr. Sujith Ramachandran is the Assistant Professor of Pharmacy Administration and the Assistant Director for the Center for Pharmaceutical Marketing and Management at the University of Mississippi.
Previous Story