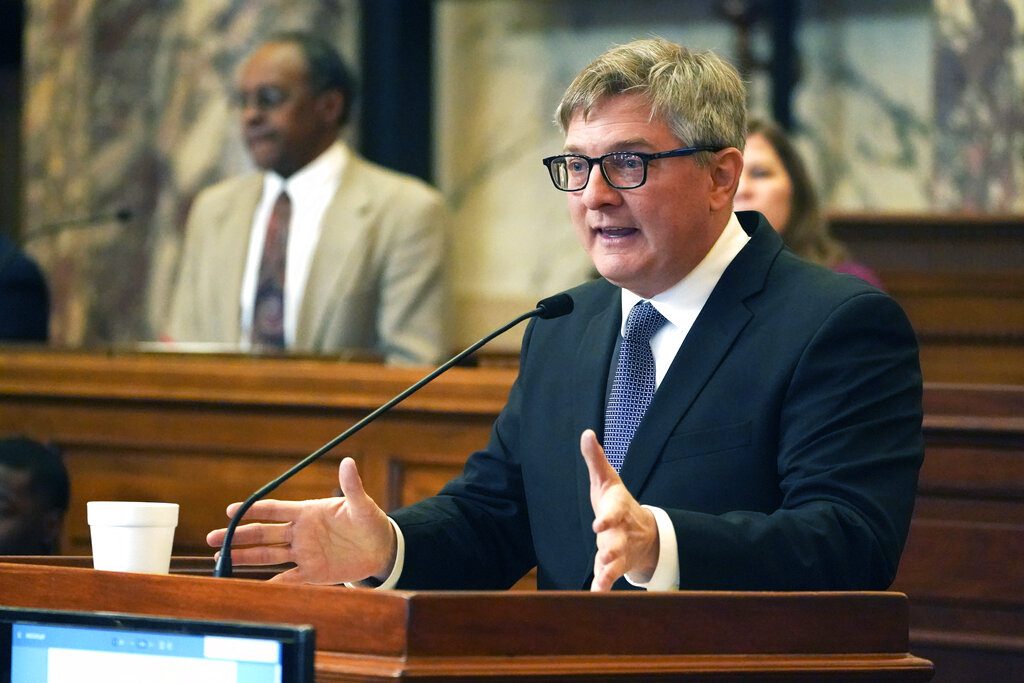 Senate Judiciary B Committee Chairman Joey Fillingane, R-Sumrall, explains the various sections of a bill in the Senate Chamber, as lawmakers consider bills on their calendar, Friday, Feb. 3, 2023, at the Mississippi Capitol in Jackson. (AP Photo/Rogelio V. Solis - Copyright 2023 The Associated Press. All rights reserved.)
Originally passed by the House, the REAP Act has now been approved by the Senate.
The Mississippi Senate has passed a House bill that would prevent doctors from performing surgeries or procedures on minors – those persons under 18 years of age – who are seeking gender reassignment.
Prohibited under HB 1125, better known as the Regulate Experimental Adolescent Procedures (REAP) Act, are the prescribing or administering of puberty-blockers, cross-sex hormones, or gender reassignment surgeries with the intent of aiding in a gender transition.
State Senator Joey Fillingane (R), who presented the bill in the chamber, said these acts in and of themselves are not prohibited, such as the use of hormone treatment or puberty blockers, unless the intent is to aid in transition.
Medical professionals who provide these prohibited procedures could lose their license.
"We are just saying when you start to alter the body in physical ways, in many instances, in an irreversible way for a minor, that's serious and the state policy of this law would be to not allow that," said Fillingane.
Several members asked questions about the bill and the procedures that would be considered prohibited, voicing concerns that mental health treatment could be withheld from a minor who is experiencing gender dysphoria.
State Senator Rod Hickman (D), who did agree that surgeries should be prevented until 18, offered an amendment to ensure that mental health care for trans-individuals was not restricted under this bill.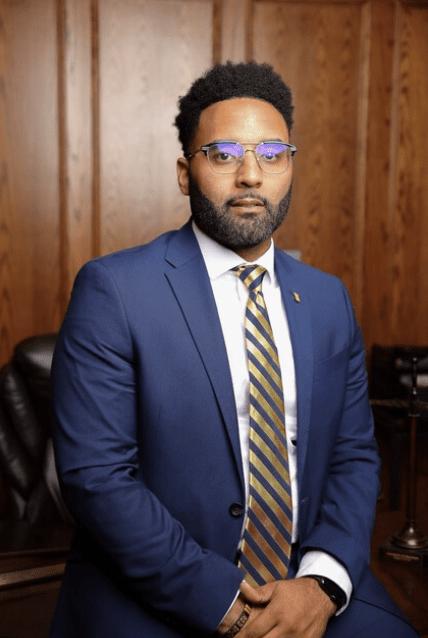 "I think mental health is extremely important. We do know the rate of suicide is elevated for those who are trans, and this is not because they have gone through particular procedures, it is because they live in a society that has continually rejected them," said Hickman.
Hickman called the original piece of legislation unnecessary, and said it further communicated to trans-individuals that they are not human beings deserving of the same rights as others. He said his amendment would have made it clear that those individuals would not be denied mental health services.
Senator Fillingane said Hickman's amendment was not needed because those services would not be withheld, and, in fact, were recommended for these individuals.
Hickman's amendment failed in the chamber.
State Senator Hob Bryan (D) indicated confusion in the bills drafting due to an inconsistent use in pronouns when referring to the medical professionals or the minor individuals in question.
"I'm wondering why this bill of all bills would have confusion about pronouns and if there is any place, we could go to find out what pronouns this bill is using," said Bryan.
Senator Fillingane reiterated that this was a House drafted bill, and he did agree there were some language uses he would have clarified.
Bryan went on to ask if an individual, or their parents, could face criminal charges if they were to take a child to another state to have such procedures performed. He noted language in the bill surrounding "aiding and abetting." Fillingane said there are no criminal citations attached to this legislation and that it can only apply inside the state's borders.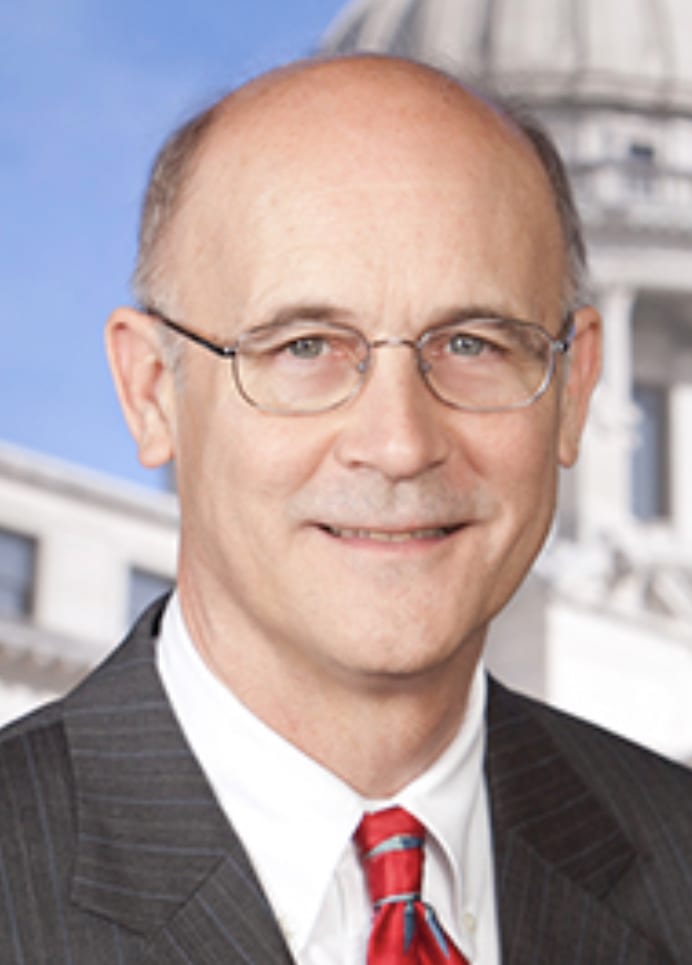 "What goes on outside of our state boundaries, we can't control with our state legislation," said Fillingane.
The Pine Belt state senator said the language was not referring to parents. Fillingane said it was intended to hold members of a medical staff accountable who are aware that a doctor is performing gender reassignment procedures.
Dialogue between the two, with Senator Bryan finally excusing himself from the conversation after making accusations that Fillingane would not entertain any changes to the bill in an attempt to avoid going to conference.
"Well, I apologize for taking up your time and the Senate's time. I will not take up any more time by engaging in debate, thank you." said Bryan before exiting the floor.
Senator Brice Wiggins (R) offered a position on the legislation, saying that it is similar to other acts by the government to prevent activities based on age.
"If somebody chooses this and they reach 18, they can still go do this," said Wiggins. "This bill that's before us is in line with things that the legislature makes decisions on. We don't let those under 18 go gamble in our casinos, do we? We've decided that you're eligible for the military at 18 but not 12, isn't that correct?"
Wiggins and Fillingane agreed that it was not unusual for the law to get involved when deciding when something can occur based on the maturity age of a minor. Wiggins added that those decisions are made in the best interests of children and families.
The bill passed by a vote of 33 to 15. It has now passed both chambers with no changes, meaning the bill is likely to avoid conference and will be sent to Governor Tate Reeves for his signature.
About the Author(s)
Sarah Ulmer
Sarah is a Mississippi native, born and raised in Madison. She is a graduate of Mississippi State University, where she studied Communications, with an emphasis in Broadcasting and Journalism. Sarah's experience spans multiple mediums, including extensive videography with both at home and overseas, broadcasting daily news, and hosting a live radio show. In 2017, Sarah became a member of the Capitol Press Corp in Mississippi and has faithfully covered the decisions being made by leaders on some of the most important issues facing our state. Email Sarah: sarah@magnoliatribune.com
More From This Author