Come see the magic of the "Secret Coast" for yourself.
Each day that I spend raising my three children as a Gulf Coast native, I realize more and more that this place we call home is something truly special.
This Jackson girl is not "from" the Gulf Coast. In some ways, I think my non-nativeness has made me more perceptive to the uniqueness that the Mississippi Gulf Coast has to offer.
My first visits to the Mississippi Gulf Coast were in college when my Mississippi State University friends from Gulfport brought me home for a visit. The majestic oak trees that line Highway 90, the fresh seafood at local restaurants on Back Bay, the fun bands at the casinos, and the jet skis on front beach made our Gulf Coast friends magnets for a steady stream of visitors during summer breaks and holidays.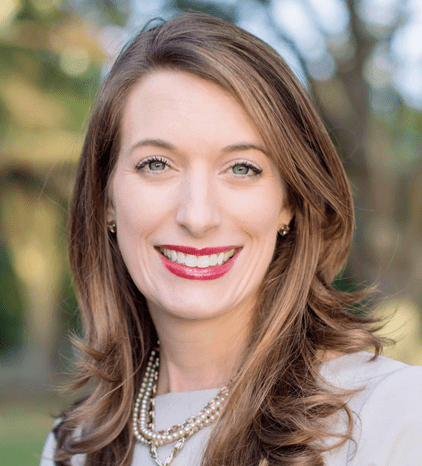 As I finished graduate school and moved to D.C to work for the late Senator Thad Cochran, I spent a lot of time on the Gulf Coast as a Senate staffer. The seafood, energy, shipbuilding, construction, and tourism industries create no shortage of complex and fascinating policy issues to understand. I always found the community, business, and political leadership from the Gulf Coast to be both knowledgeable and welcoming. We always enjoyed visiting the local mayors, the supervisors and other Coast assets such as the Gulfport-Biloxi International Airport, Coast Transit Authority, and the many military installations.
You see, many Mississippians don't realize that the Gulf Coast is a collection of eleven cities and many other historic communities that richly dot the 80-mile stretch between the Louisiana and Alabama borders. This "land mass" as the media disastrously called our Gulf Coast during Hurricane Katrina, is a melting pot of people and ideas; a welcoming culture and rich history like none other in America.
Hurricane Katrina brought the Mississippi Gulf Coast into the national spotlight. As soon as it was safe to land on the Coast, Senator Cochran's then Chief of Staff and my boss, Mark Keenum (now Mississippi State University's President) brought the Senator's staff down to survey the damage and learn the needs of the coast. As we all know, some 15 years later, the Hurricane knocked down the Gulf Coast pretty badly, but its people never complained, and, to quote former Governor Barbour, they picked themselves up by their bootstraps and built back better than ever. I also met my husband, a Coast native over a cup of coffee while they were picking themselves up.
Over the subsequent years the quality of life and welcoming communities have brought large employers and small business entrepreneurs of all kinds to the Gulf Coast. Manufacturers, software developers, restaurateurs, and creatives have all invested capital and grit. As it has for decades, Pascagoula continues to be home to the largest employers in Mississippi (and Alabama). The bigger cities, Gulfport and Biloxi, tourism destinations in their own right, are flanked by the creative and artistic jewels such as Bay St. Louis, Pass Christian, and Ocean Springs. The creative economy is alive, not only with our own version of Mardi Gras, but also with nationally recognized museums such as the Walter Anderson Museum, Ohr O'Keefe Museum, the Mississippi Aquarium, and boutique hotels like The Roost in Ocean Springs, Hotel Pass Christian, The Pearl, and White House Hotel. Mainstays and new restaurants, such as Mary Mahoney's and James Beard recognized Vestige, have created a food scene rivaling those of larger metropolitan areas.
Professionals looking to live in this idyllic part of the country and raise a family are attracted by top-rated school systems, year-round, outdoor recreation opportunities (we have National and State Parks); and a welcome to Gulf Coast community from families that settled here 300 years ago. An easy drive to other, larger urban places in the region, as well as three convenient domestic and international airports within an hour of the Gulf Coast, you can see why the Mississippi Gulf Coast is becoming the hot place to raise a family and a wonderful place for professionals and retirees to live and thrive.
As for my husband and me, we met and began our life together because of the Gulf Coast. We will forever be thankful for our great state, as well as the Gulf Coast community for providing us a thriving yet Christian-centered environment to raise our family.
Come see our "Secret Coast," as it is often called, and when you do, you'll notice the magic of this 80-mile stretch. Perhaps then, you'll become one of our newest ambassadors yourself.
About the Author(s)
Marie Sanderson
Marie Sanderson is currently Founding Principal of Cardinal Group Policy, a policy entity that works with policy makers, think tanks, candidates, and elected officials across the country; a Founding Partner of P2 Public Affairs; and Partner and Executive Vice President of Strategy for GP3 Partners, one of the largest public affairs firm in the country, which brought together the best entrepreneurs in the industry under the same roof with a united vision to serve as a one-stop shop for clients' public affairs needs. Many of Sanderson's previous businesses pioneered this new company. In 2017, in addition to her professional roles, Marie was "Sherpa" for USUN Ambassador Nikki Haley, an unpaid position with the US Presidential Transition, preparing and guiding the Ambassador for her nomination to be confirmed by the US Senate. Marie has worked in Mississippi politics for almost 20 years, working as legislative and press staff to the late Senator Thad Cochran, and policy, budget and federal policy director for Governor Haley Barbour. Marie also served as Policy Director for the Republican Governors Association for five years, coordinating policy with the nation's Republican governors and Congress. In 2020, Marie co-founded N2 America, an organization committed to promoting and supporting center-right policies and ideas that better the lives of suburban Americans, and in 2022, Marie founded Right Direction Women, an organization committed to electing women with strong conservative credentials to state offices across the country.
Previous Story
Next Story