Governor Tate Reeves qualifies to run for re-election at the MSGOP HQ flanked by his wife, Elee, and party chairman Frank Bordeaux.
Elections are over. Elections are here.
With congressional midterms in the rearview mirror, Mississippians are gearing up for the next batch of elections. The Magnolia State is one of only five to hold state elections in odd years, and one of only two, Louisiana being the other, to elect all statewide and legislative seats in odd years.
The tradition dates back to Mississippi's founding in 1817. It means that voters get little room to breathe between a steady diet of federal and state contests. Before the August 8th primary and November 7th general election, much intrigue will unfold. Or maybe not.
Following Haley Barbour's defeat of Ronnie Musgrove in the 2003 gubernatorial race, the dam that protected Democratic dominance in Mississippi began cracking quickly. The Senate began to waver back and forth between the parties before the 2007 election. After that election, Democrats temporarily held the chamber before party switches flipped it Republican for the long haul. In 2011, the House flipped. Today, the Republican Party holds every statewide elected office, supermajorities in both chambers, and growing ranks at the local level.
Since this shift began, ambitious candidates have largely fallen in line with a "wait your turn" model, but with party dominance, a growing bench, and a limited number of spots to climb, the path up for the current crop of Republican leaders may well run through other Republicans.
Candidates began qualifying on Tuesday as part of a recently abbreviated qualifying period that ends on February 1st. Among those qualifying on Day One was sitting-Governor Tate Reeves. No position draws greater attention in a state election cycle than the governor's office.
In 2019, Governor Reeves faced a Republican primary challenge from Bill Waller and Robert Foster. Waller, a former Mississippi Supreme Court Justice and son of former Democratic Governor Waller, ran as a moderate. His campaign boasted support for Medicaid expansion under the Affordable Care Act and gas tax increases for infrastructure.
Foster, a single-term member of the Mississippi House of Representatives with a penchant for controversy, caught temporary lightning in a bottle in some populist circles by denying a female reporter's request to ride in his truck as part of campaign coverage.
Foster would create enough of a blip to force a runoff between Reeves and Waller, with Reeves ultimately prevailing by a comfortable margin in the runoff, before defeating Democrat Attorney General Jim Hood to win the governor's mansion.
Reeves came into office with an already developed prison crisis and an unfurling scandal on abuse of TANF funds—a tough hand that was compounded with 14 declared natural disasters in the first year or so of his term followed by the outbreak of the COVID-19 pandemic. In recent months, he has been pulled into a local water system crisis in Jackson. While certainly not immune from criticism, his detail-oriented, at times seemingly unorthodox approach to these crises has won him largely favorable marks.
In a deep red state, Reeves has zealously guarded his right flank. There are no glaring policy deficits if the goal is to lure conservative voters to the polls. He has also persistently demonstrated in every election he's been in, going back to his first run for Treasurer, a real proficiency for fundraising, an ability to connect with rural voters, of which there are many, and a willingness to mix it up with opponents.
For the last year, speculation has run wild on whether he would draw another primary challenger, and who might be willing to swing for the fences. It is a tough, lonely road trying to take out an incumbent. A lot of talk unfolded around a potential run by House Speaker Philip Gunn, but that talk has died down considerably. Rumors about Secretary of State Michael Watson started, and no sooner, stopped.
The most likely scenario for a challenger is someone with nothing to lose. For a moment, it appeared that 2023 could be a replay of 2019, with Foster making a "big announcement" about an impending "big announcement." There were no digital trading cards. It turned out to be a run for a board of supervisors' seat. There are social media rumblings that Steve Hopkins, a member of the DeSoto County delegation in the Mississippi House, may be gearing up to jump in the race.
Finally, there is Waller, who may very well be the most likely challenger of all. He has signaled interest in making another run along similar lines and for similar reasons as before. It is hard to see the catalyst that would change the outcome. If anything, Gov. Reeves' incumbency will make the climb steeper.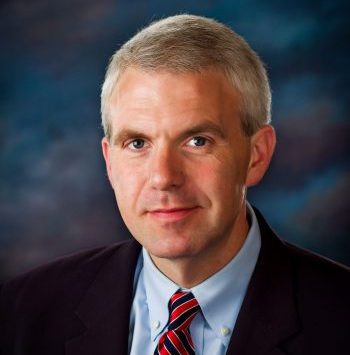 So with all the talk of primary challenges, the biggest challenge may still come from the other side of the aisle in the general election. Brandon Presley's name is being floated. Setting aside his relation to Elvis, Presley has made his chops on the Public Service Commission as a populist consumer champion of sorts. He is likeable, which matters, and has good political instincts. In many ways, he is cut from the same cloth as Governor Reeves' last opponent, former-Attorney General Hood. But Hood had multiple statewide elections worth of name ID under his belt and still could not scratch. Presley would start with a bigger hole to dig out of in introducing and defining himself.
As political decks go, Governor Reeves objectively starts with a strong one. A conservative brand in a deep red state. Five statewide elections and all the name ID that comes with it. A hefty war chest. No one is invincible, but it would likely take a lucky haymaker landing to knock him out.
About the Author(s)
Brett Kittredge
Brett Kittredge is a regular contributor to Magnolia Tribune offering commentary on elections and state government. He brings more than a decade of experience in Mississippi policy, politics, and elections. He served as editor of the public policy solutions guide, The High Road to Freedom, made contributions to Promoting Prosperity in Mississippi, a publication of the Institute of Market Studies at Mississippi State University, and has garnered innumerable state and national placements, including the New York Times, Wall Street Journal, National Review, Washington Examiner, and Reason, among others.
More From This Author
Previous Story