Sunrise at Elvis Presley Lake - Lee County, Mississippi. By Jordan Hill Photography
Come along for the journey. Our mission is Mississippi.
This article marks the start of a new Mississippi tradition. Magnolia Tribune is launching on the vision of supplying our state's people with news and insights they can rely upon. I want to share why and how we intend to serve.
A free and independent press has been at the bedrock of our democracy since the beginning. When healthy, the press shines light into dark places. Operating with integrity, it fosters a robust marketplace of ideas, where all points of view are adequately represented. This allows informed people to make decisions for themselves.
Unfortunately, faith in the media to accurately deliver the news has been painfully eroded in recent years. Traditional newspapers were once the hub of the press. Larger print outlets supplied community newspapers, network television news, and even talk radio, with stories. In the last two decades, the internet caused a massive upheaval, both in how Americans consume news and in how advertisers spent money. As newspapers' revenue model failed, their newsrooms were gutted. Both content volume and quality diminished. As did trust.
At just thirty-four percent, trust in the media is near a record low. Much of that distrust stems from a perception of ideological bias. Sixty-four percent of Americans, including a plurality of Democrats, believe the media favors the Democratic Party. Twenty-two percent believe it favors Republicans. Among respondents to a 2018 survey of 13,500 journalists across the country, seventy-eight percent self-identified as Democrat or Democrat-leaning and ideologically liberal.
While it is possible to hold ideological positions and still report the news faithfully, these perceptions of heavy bias undermine the ability of the press to complete their important work.
The simple fact is that there is not "conservative truth" or "liberal truth." Only truth. And the media best serves its function when it reports it fully, when it calls balls and strikes fairly. This means covering both Mississippi's challenges and its triumphs with equal commitment.
Both in its infancy and as it grows, Magnolia Tribune will strive to live up to this high calling. Our news coverage will be accurate, relevant, and timely. In reporting, we will constantly challenge ourselves to ensure that all sides of a discussion have been afforded an opportunity to speak and that there is balance in the broader media ecosystem.
In addition to reliable news, Magnolia Tribune will expand to cover business transactions and developments across the state. Because we recognize there is much more to life than politics and business, we will also work to highlight the unique aspects of our culture that make living in Mississippi worth it.
When it comes to opinion, Magnolia Tribune will feature thoughtful commentaries from different perspectives on a wide variety of issues. Opinion will always be marked as such. It will always be evidence driven. It will avoid the bombast and character assassination that are so endemic in modern coverage.
Our efforts at launch are being strengthened by the contribution of Y'all Politics' assets. While our coverage will be more expansive, and our approach and tone different, Magnolia Tribune is deeply appreciative of the head start afforded by the gift. Y'all Politics has an eighteen-year legacy of influence and impact that deserves recognition. We are proud to now serve its audience.
In my lifetime, I've had the opportunity to live and work in places like New York City, New Orleans, Nashville, and Washington, D.C. At each stop, all roads have led home to Mississippi. I love our state and our people. I have likened the launch of the Magnolia Tribune to building an airplane as it is taking off. Much work remains ahead. There will be growing pains along the way, and even some mistakes. We will own those. We could have spent the next year building in anonymity, but we are launching now because there is a need now for more voices in the public square.
Please come along for the journey. Our mission is Mississippi. We will tell her true story.
About the Author(s)
Russ Latino
Russ is a proud Mississippian and the founder of Magnolia Tribune Institute. His research and writing have been published across the country in newspapers such as The Wall Street Journal, National Review, USA Today, The Hill, and The Washington Examiner, among other prominent publications. Russ has served as a national spokesman with outlets like Politico and Bloomberg. He has frequently been called on by both the media and decisionmakers to provide public policy analysis and testimony. In founding Magnolia Tribune Institute, he seeks to build on more than a decade of organizational leadership and communications experience to ensure Mississippians have access to news they can trust and opinion that makes them think deeply. Prior to beginning his non-profit career, Russ practiced business and constitutional law for a decade. Email Russ: russ@magnoliatribune.com
More From This Author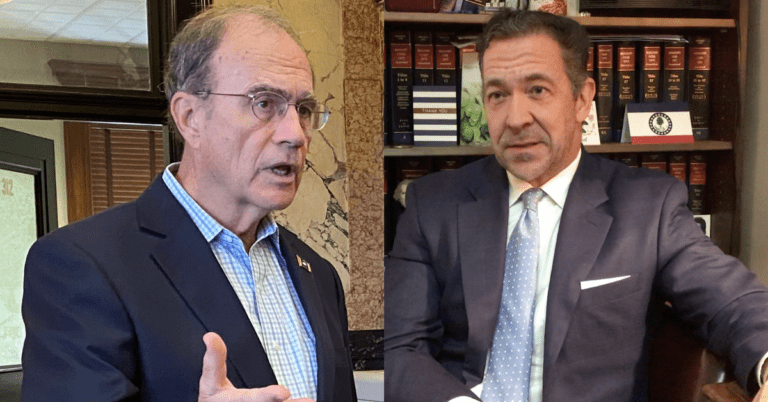 Next Story