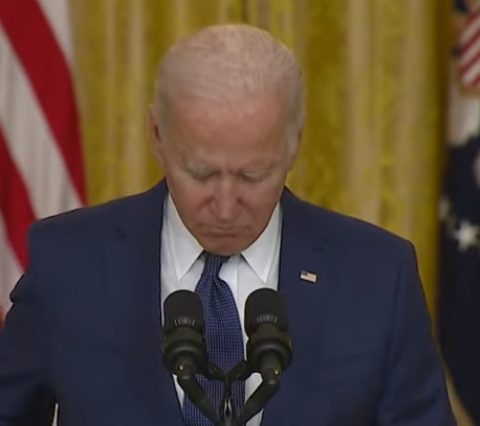 Following SCOTUS blocking the mandate, OSHA says it is pulling the vaccine and testing rules for businesses effective Wednesday.
On Tuesday, the Biden Administration announced the withdrawal of its vaccine-or-test mandate for businesses with at least 100 employees. The decision comes after the U.S. Supreme Court blocked the COVID-19 vaccine requirement from being enforced.
The U.S. Department of Labor's Occupational Safety and Health Administration is withdrawing the vaccination and testing emergency temporary standard that was issued on November 5th. The withdrawal is effective January 26, 2022.
Although OSHA is withdrawing the vaccination and testing rule, the agency is not withdrawing the ETS as a proposed rule. The agency is prioritizing its resources to focus on finalizing a permanent COVID-19 Healthcare Standard.
"OSHA strongly encourages vaccination of workers against the continuing dangers posed by COVID-19 in the workplace," the Labor Department release states.
Though the mandate will not be enforced, President Joe Biden encourages businesses to implement them voluntarily.
The Supreme Court's decision, which was 6 to 3, to block the mandate said the Labor Department's Occupational Safety and Health Administration, or OSHA, did not have the authority to require workers to be vaccinated for coronavirus or tested weekly. The mandate would have applied to around 80 million people if it was not blocked.
"Although Congress has indisputably given OSHA the power to regulate occupational dangers, it has not given that agency the power to regulate public health more broadly," the Court wrote.
Justices Breyer, Sotomayor, and Kagan dissented from the majority in the business-related matter.
Mississippi has been one of the states challenging the President's authority to impose such widespread mandates across businesses and individuals.
About the Author(s)
Anne Summerhays
Anne Summerhays is a recent graduate of Millsaps College where she majored in Political Science, with minors in Sociology and American Studies. In 2021, she joined Y'all Politics as a Capitol Correspondent. Prior to making that move, she interned for a congressional office in Washington, D.C. and a multi-state government relations and public affairs firm in Jackson, Mississippi. While at Millsaps, Summerhays received a Legislative Fellowship with the Women's Foundation of Mississippi where she worked with an active member of the Mississippi Legislature for the length of session. She has quickly established trust in the Capitol as a fair, honest, and hardworking young reporter. Her background in political science helps her cut through the noise to find and explain the truth. Email Anne: anne@magnoliatribune.com
More From This Author
Previous Story