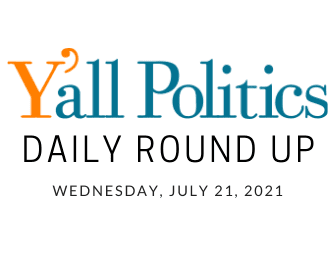 Stay up-to-date on what's in the news with the Y'all Politics Daily Roundup.
Mississippi Governor Tate Reeves took to social media late Monday afternoon to defend the First Amendment while calling the Biden White House's pressuring of Big Tech to censor information "un-American."
Governor Reeves said he believes in the First Amendment and free speech, writing, "It's the cornerstone of our country. I support your right to express yourself even if I disagree or if you're factually incorrect."…
…"The White House pressuring social media platforms to censor information they deem 'problematic' or 'misinformation' is alarming, especially when some information is later proven to be or could potentially be true," Governor Reeves wrote Monday. "This is un-American. It goes against everything our country was founded on. It's something you find in a communist country or dictatorship. This type of activity is a threat to our democracy. It must stop."
MSDH COVID-19 Reporting
Today MSDH is reporting 573 more cases of COVID-19 in Mississippi, 9 deaths, and 47 ongoing outbreaks in long-term care facilities. State #covid19 totals: 329,703 cases, 7,477 deaths, and 1,012,510 persons fully vaccinated. Full information: https://t.co/YCv9xPyJDk pic.twitter.com/K7hJJzaCVj

— MS Dept of Health (@msdh) July 20, 2021
With the end of the FY2021 year the Mississippi Lottery Corporation reported a total of $138,961,541.14 transferred to the state. As designated by the legislature in the original bill that enacted the lottery, the first $80 million went to infrastructure needs across Mississippi through the Mississippi Department of Transportation. After that, it all goes to education.
That means $58,961,541.14 went to the Education Enhancement fund.
The Mississippi lottery is largely fueled by two new draw-style games that contain a series of high jackpots and scratch-off tickets. the most recent transfer from June itself totaled $9,778,993.78. Total gross sales for FY21 exceeded $510 million.
Governor Reeves speaks on panel at RGA
Excited to represent MS @The_RGA talking Dollars & (common) Cents with @GovRonDeSantis @GovLarryHogan @GovRicketts & @DougBurgum. Economic freedom and conservative, pro-business policies will ensure our states continue to lead the recovery. pic.twitter.com/rjYIJmP9ob

— Governor Tate Reeves (@tatereeves) July 21, 2021
Congressman Michael Guest (R-MS03) joined Y'all Politics on Tuesday to discuss the infrastructure debates between the two chambers in Congress as well as to outline why the PRO Act should not be included in any infrastructure bill as it would be detrimental to Mississippi's businesses and workers.
Senator Hyde-Smith rings cowbell on Senate floor over Miss. State baseball championship
Broke out my @msstate cowbell on the #SenateFloor today to formally congratulate @HailStateBB on its historic @NCAACWS win! #HailState pic.twitter.com/YWKWMk4gRz

— U.S. Senator Cindy Hyde-Smith (@SenHydeSmith) July 20, 2021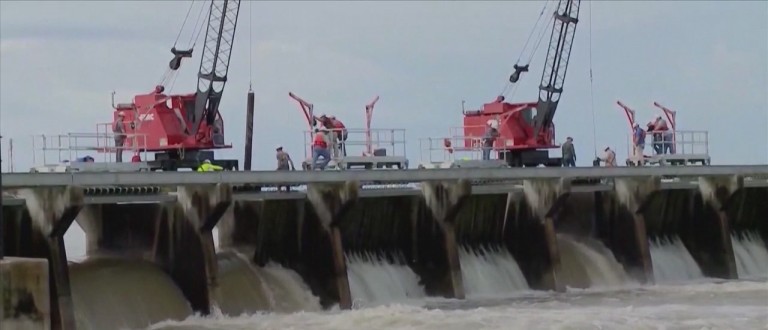 The Army Corps of Engineers ignored its own operating manual when it twice opened a Mississippi River spillway in 2019, causing an environmental and economic disaster in Mississippi and Louisiana, Mississippi Lt. Gov. Delbert Hosemann said Tuesday.
He spoke on the way to Pass Christian to see endangered sea turtles released after being rehabilitated in Mississippi from cold-stunning in New England, and said he planned to bring up the topic then.
Secretary of State Michael Watson talks voter roll maintenance
When discussing voter rolls, it's important for Mississippians to understand who is responsible for each part of the maintenance process. Watch as Secretary @MichaelWatsonMS explains the duties of each party involved, including YOU – the voter.

— Mississippi Secretary of State's Office (@MississippiSOS) July 20, 2021
More From This Author