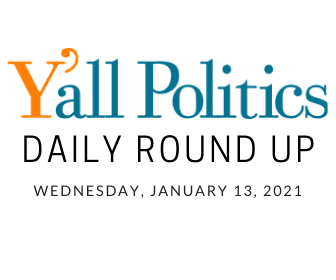 Governor Tate Reeves announced those who are 65 years and older or if you have a pre-existing medical condition, are now eligible to make an appointment to receive the COVID-19 vaccine.
Individuals can schedule an appointment by dialing the call center: 1-877-978-6453. You can also go to the website: covidvaccine.umc.edu.
"My main priority is not to try and fight this pandemic with stricter and stricter orders," Governor Reeves said. "It's to get better and better at distributing the vaccine, and that's what our focus is now."
MSDH daily COVID-19 reporting
Today MSDH is reporting 1,648 more cases of COVID-19 in Mississippi, 98 deaths, and 222 ongoing outbreaks in long-term care facilities. The total of #covid19 cases for the year is now 241,957, with 5,284 deaths. Case details and prevention guidance at https://t.co/YCv9xPyJDk pic.twitter.com/pYKbvzdMX9

— MS Dept of Health (@msdh) January 12, 2021
December Revenue reports showed that revenue was over estimates.
Total revenue collections for the month of December FY 2021 are $46,085,040 or 10.15% above the sine die revenue estimate. Fiscal YTD revenue collections through December 2020 are $325,273,350 or 11.96% above the sine die estimate. Fiscal YTD total revenue collections through December 2020 are $236,059,836 or 8.41% above the prior year's collections. The FY 2021 Sine Die Revenue Estimate is $5,690,700,000.
YP – Bill of the Day: Lawmakers could award $25,000 each in a Legislative Public Project Grant Program
State Representative John Hines (D, HD-50) has filed House Bill 28 that would create a Legislative Public Project Grant Program allowing legislators to award $25,000 each year for a public project in the legislator's district. Grants from different legislators could be combined for projects, as outlined in the bill…
…Mississippi has 122 members of the House of Representatives and 52 state senators. This program would cost the state $4,350,000 annually for the 174 lawmakers to essentially establish a pot of money to fund pet projects that otherwise may not be considered in the state's annual appropriations.
The newly released Mississippi Department of Education (MDE) 2019-20 Superintendent's Annual Report tells the story how students, educators and schools persisted in their pursuit of higher academic achievement while dealing with the challenge of the COVID-19 pandemic. View the report online at mdek12.org/superintendent2020…
…"I am incredibly proud of our students, teachers and leaders and the resilience they showed during incredibly challenging circumstances," said Dr. Carey Wright, state superintendent of education. "I am optimistic about the future of education in Mississippi because we have already proven what can happen when there is a singular focus on supporting students and improving academic achievement. When we put students first, Mississippi succeeds."
State senator Chris McDaniel says that Mississippi's new state flag, which was officially signed into law Monday, was "pushed down" Mississippians' throats.
In a post on Facebook, McDaniel railed against the process taken to install the In God We Trust flag, saying, "Mississippi has changed its flag, but it cannot be said we moved forward together."…
…The post continued, reading, "Indeed, it's impossible to move forward 'together' when Mississippians were not allowed to choose a flag from multiple options, including the 1894 design."
McDaniel then said that the flag was "pushed down our throats" by legislators who "didn't trust people to decide." He also claimed the flag's success showcased "backroom deals" and denounced it as "another flawed process."
The NFIB Small Business Optimism Index has declined 5.5 points since December. It is currently at 95.9, which falls below the average Index value since 1973 of 98.
According to the NFIB, nine of the 10 Index components declined and only one of which improved. Outlooks among business owners are down as most business owners expecting better conditions over the next six months declined 24 points to a net negative 16 percent.
"This month's drop in small business optimism is historically very large, and most of the decline was due to the outlook of sales and business conditions in 2021," said NFIB Chief Economist Bill Dunkelberg. "Small businesses are concerned about potential new economic policy in the new administration and the increased spread of COVID-19 that is causing renewed government-mandated business closures across the nation."
VP Pence not invoking 25th Amendment
Vice President @Mike_Pence will not invoke the 25th Amendment as demanded by @SpeakerPelosi. Now, the U.S. House will consider #impeachment of President #DonaldTrump on Wednesday.

Mississippi delegation set for party line vote. https://t.co/NUARgcyLYB pic.twitter.com/lRS8clVcRC

— Magnolia Tribune (@magnoliatribune) January 13, 2021
Mississippi Congressman Bennie Thompson (MS-02), the lone Democrat representing the state in D.C., is not only backing his leadership's calls to remove President Donald Trump ahead of the January 20th inauguration, he is now saying U.S. Senators Ted Cruz and Josh Hawley, among others, could be placed on the TSA's "No fly list" following the January 6th breach of the U.S. Capitol…
…Appearing on the Joe Madison Show on SiriusXM (listen below), Thompson was asked if Cruz, Hawley or any member of Congress was "found liable" for inciting the rioters at the the Capitol, should they be on the "No fly list."
"There's no question about it," Thompson said, adding, "People are looking at all of this. What Hawley did and what Cruz did was horrible." He also mentioned another member of Congress from Colorado who allegedly tweeted directions in the Capitol as the breach was underway…
…Thompson's office responded to the question of why the Congressman specifically believes Cruz and Hawley should be flagged, saying, "The Congressman did not say anything about adding the Senators to a watch list at this time."
WJTV – Mississippi governor addresses violence at U.S. Capitol, President Trump
Today, a coalition of conservation organizations filed a lawsuit challenging the Trump administration's last-minute revocation of a Clean Water Act veto that has protected some the richest wetland and aquatic resources in the Nation since 2008. This revocation opens the door for construction and operation of the same project prohibited by the 2008 veto—a massive pumping plant known as the Yazoo Pumps that would drain tens of thousands of acres of hemispherically significant wetlands in an ecologically rich and sparsely populated area of Mississippi known as the Yazoo Backwater Area.
The U.S. Environmental Protection Agency (EPA) buried its veto revocation in a cover letter transmitting scathing comments to the U.S. Army Corps of Engineers on the Yazoo Pumps' Draft Supplemental Environmental Impact Statement. EPA's revocation ignores the facts on the ground, the explicit terms of the 2008 veto, and the requirements of the Clean Water Act.
The Small Business Administration announced last week that the U.S. Department of Treasury would be re-opening the Paycheck Protection Program this week. This would be for new borrowers and those with existing PPP loans.
On Monday, January 11 community financial institutions were able to make First Draw PPP loans. On Wednesday, the Second Draw PPP loans will also be made available. After that all loans will be open to lenders.
More From This Author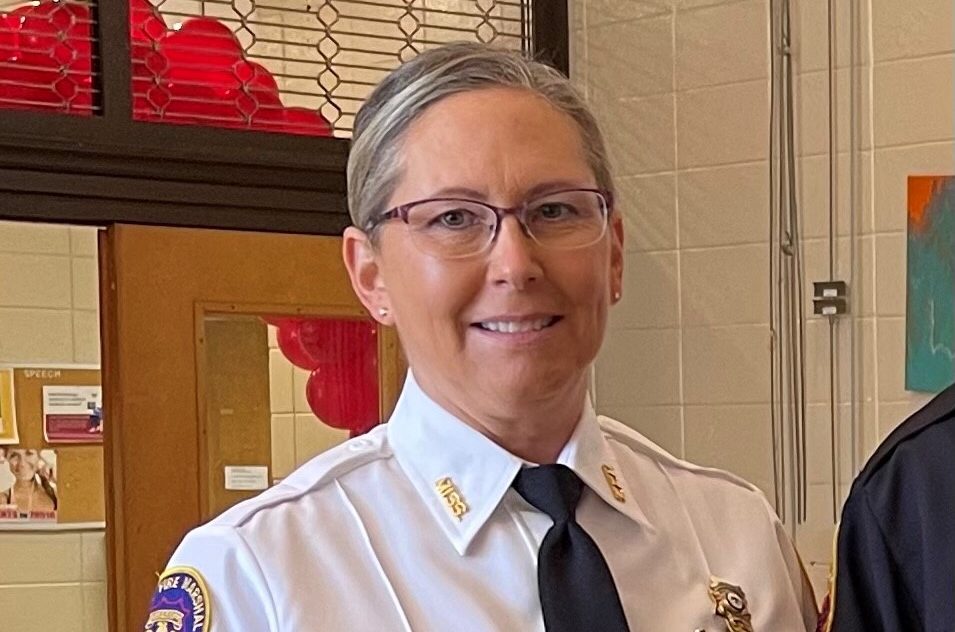 Next Story