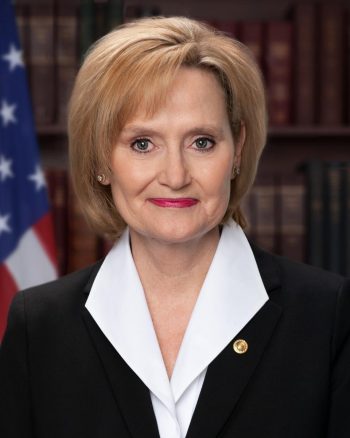 RESTART Act Would Offer Longer-Term, More Flexible Support for Small, Mid-Sized Businesses
U.S. Senator Cindy Hyde-Smith (R-Miss.) today said the next coronavirus relief act should include legislation she cosponsored to provide greater and more flexible support for small- and mid-sized businesses most affected by COVID-19.
Hyde-Smith is among a growing group of bipartisan Senators cosponsoring the Reviving the Economy Sustainably Toward a Recovery in Twenty-twenty (RESTART) Act (S.3814).  The RESTART Act would create a follow-on loan program to the successful Paycheck Protection Program (PPP).
"A second CARES Act should incorporate the RESTART Act.  It would help more small businesses and other mid-sized businesses gain access to long-term working capital loans.  Greater flexibility, with additional loan forgiveness options, would help hard-hit businesses, restaurants, retailers, nonprofits, and others survive longer by stretching these federal dollars further," Hyde-Smith said.
The RESTART Act loan program would provide funding to cover six months of payroll, benefits, and fixed operating expenses for businesses that have taken a substantial revenue hit during the COVID-19 pandemic.  The bill also outlines a flexible loan forgiveness formula that would act as a backstop against ongoing economic challenges.
Eligible businesses include most nonprofits, veterans' organizations, self-employed individuals, independent contractors, and tribal business concerns with fewer than 5,000 full-time equivalent employees.  Businesses with fewer than 500 full-time equivalent employees will receive more generous loan forgiveness.
The National Association of Manufacturers, National Restaurant Association, American Gaming Association, American Hotel & Lodging Association, American Sportfishing Association, American Institute of Certified Public Accountants, National Independent Venue Association, International Foodservice Distributors Association, Economic Innovation Group, the American Society of Travel Advisors, and other national and international trade associations endorse the legislation.
A summary of RESTART Act provisions is available here.
Press Release
7/24/2020
More From This Author