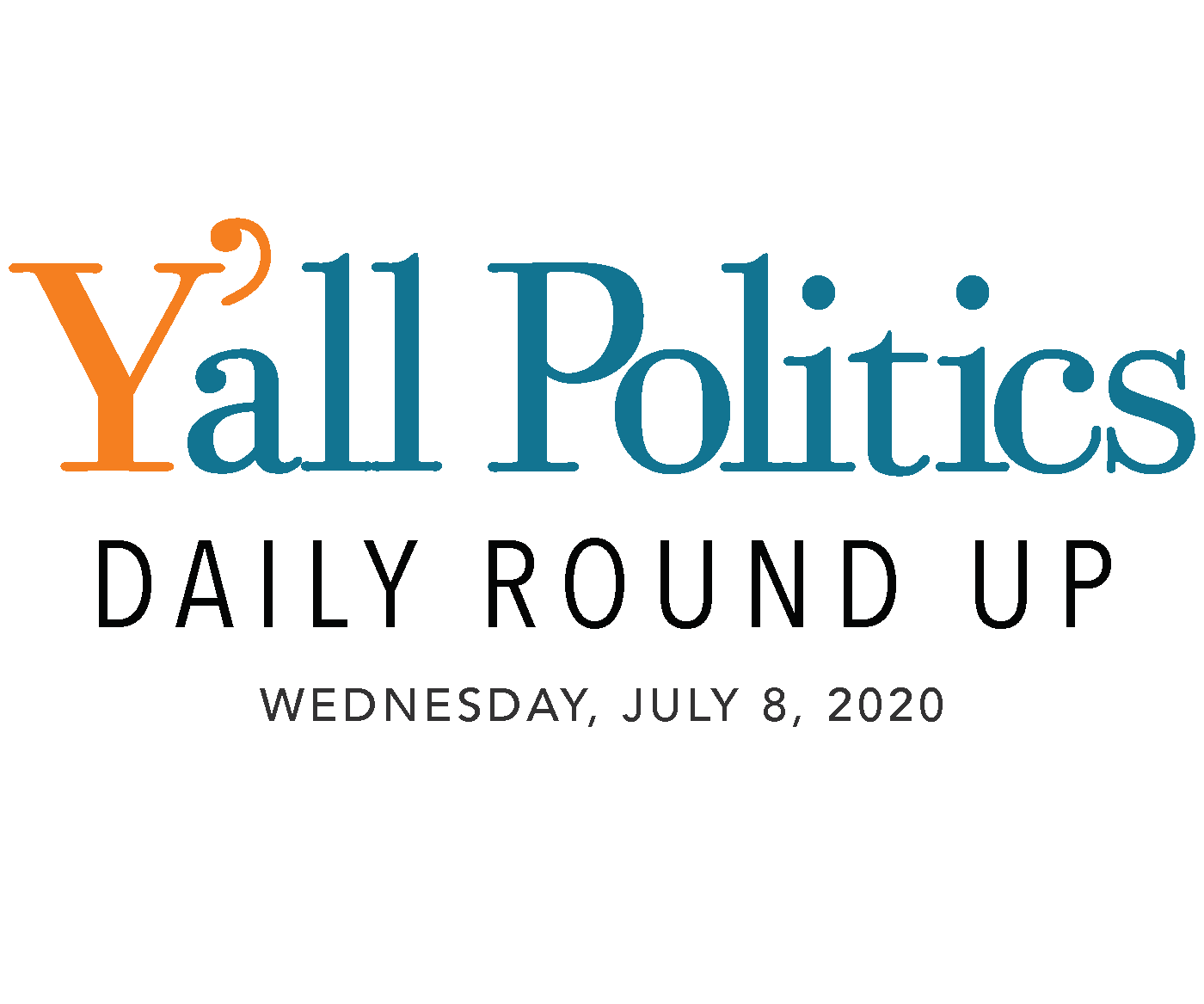 Governor Tate Reeves is reviewing the bills passed by the Legislature over the last week, and one of them has caught his attention – the education budget bill. A vital program that rewards teachers, the School Recognition Program, was cut by some $26 million, a move Reeves says is "a major problem."
"The education bill has a major problem. The legislature cut a teacher pay program by over $26 million—a massive cut. It's the program that rewards teachers in schools that are rated A, B, or improve a letter grade. It is our only performance reward program in the state. And it works," Reeves wrote on social media Tuesday afternoon.  "Our schools are improving in many areas. Our education attainment levels are up. And this School Recognition program is a big reason why!"
Reeves said that the bottom line was that "over 20,000 teachers will get less pay than they earned if we allow this budget to become law."  He wrote that many teachers will see pay cuts of a couple thousand dollars.
State Sen. Blount: GOP legislative leadership ended "failed" teacher recognition program
GOP legislative leadership ended this failed program and put the money back into education. That's what Mississippians want and expect. https://t.co/2r4NGz0DSN

— David Blount (@SenDavidBlount) July 7, 2020
WLOX – 'A veto is throwing the baby out with the bathwater;' Sen. Brice Wiggins responds to Reeves' post regarding education bill
Now, Senator Brice Wiggins is pushing back and expressing his views that January is the ideal time to take a closer look at the issue, rather than at the start of the 2020 school year. Moreover, "a veto is throwing the baby out with the bathwater," Wiggins said in a Facebook post…
…Wiggins addressed the significance of the School Recognition program and mentioned he voted for it when the program was introduced. However, this is a different time now that COVID-19 cases are continuing to rise, and as Wiggins put it "everyone took a hit."
"Because of COVID, all agencies took an across the board cut of around 5%. Funding the state budget was a challenge this year and not where anyone wanted it to be… But let's be honest, there were complaints, mainly from the 'education establishment' and teachers themselves, until the kinks got worked out; some still don't like it but have accepted it. I also voted to revamp the MAEP formula which, in my opinion, would have gone a long way to improve the issue because the current formula hampers getting $ to the classroom; alas, that failed by a few votes," Wiggins said.
This reasoning, Wiggins, is not enough to veto the bill; however, his main point was to hold off until months into the fiscal year.
Gov. Reeves, family test negative for COVID-19
My girls and I tested negative for COVID-19. Limited contact with the people who were diagnosed, but better safe than sorry! If someone you know gets the virus, get a test! Back with a 2:30 briefing tomorrow.

— Governor Tate Reeves (@tatereeves) July 7, 2020
Lt. Governor Hosemann tests positive for COVID-19
BREAKING: Lieutenant Governor @DelbertHosemann has informed members of the Senate he tested positive for COVID-19 and will follow State Health Department guidelines by self-quarantining and working at home. #msleg

— Magnolia Tribune (@magnoliatribune) July 7, 2020
In a press conference on Tuesday, Dr. Dobbs announced that there were 957 new cases of COVID-19 reported today with 44 additional deaths. Dobbs indicated that some of those numbers were backlogged from over the weekend.
With the consistent high numbers over the last two weeks, Dobbs said they would be issuing an order to suspend some elective procedures in Hinds, Rankin, Madison, Jones, Washington and Forrest Counties.
"We are running out of ICU beds and hospital beds in some of these areas. This is not a future statement, this is a now statement," said Dobbs. "We are limiting surgeries that require overnight stays."
Today MSDH is reporting 957 new cases of COVID-19 in Mississippi, with 44 new deaths. The total of #coronavirus cases since March 11 is now 32,214, with 1,158 deaths. See more case details and important preventive steps at https://t.co/QP8mlJ41AN pic.twitter.com/YnU8jbZpD6

— MS Dept of Health (@msdh) July 7, 2020
At least eight Mississippi lawmakers have tested positive for the coronavirus after working several weeks in a Capitol where many people stood or sat close together and did not wear masks.
Among those who have publicly acknowledged having COVID-19 are Lt. Gov. Delbert Hosemann, who presides over the 52-member Senate, and House Speaker Philip Gunn, who presides over that 122-member chamber.
YP – Hyde-Smith urges House to pass bill to help non-profits during COVID-19
.@SenHydeSmith urges House to pass bill to help non-profits during #COVID19https://t.co/vnjFdRoThE

— Magnolia Tribune (@magnoliatribune) July 7, 2020
Tupelo Mayor to testify before Congress on COVID-19 response 
Mayor Jason Shelton will testify for the U.S. House of Representatives Committee on Homeland Security Hearing on Wednesday, July 8, 2020 at 11 a.m. CST. The hearing titled "Examining the National Response to the Worsening Coronavirus Pandemic" will allow members to question state and local leaders about the impact of the novel coronavirus (COVID-19) on their communities.
Members will also have an opportunity to discuss how to improve pandemic response and better support communities across the country currently seeing sharp increases in COVID-19 cases.
Congressman Palazzo supporting maritime workforce training grants
I am pleased to join several of my House colleagues to introduce legislation that will support a stronger domestic maritime workforce through community college maritime training grants.

Learn more: https://t.co/pv354pyfbU

— Cong. Steven Palazzo (@CongPalazzo) July 7, 2020
Congressman Guest: Calls to defund police dangerous
I will continue to support law enforcement and will fight to see that we have properly trained and equipped law enforcement personnel to protect our communities. The Democrats' calls to defund the police are dangerous and we can't let their radical ideas become law. pic.twitter.com/lkaNJfnUDj

— Congressman Michael Guest (@RepMichaelGuest) July 7, 2020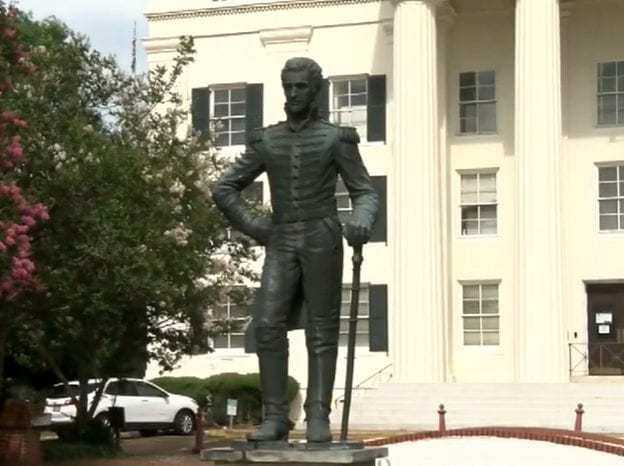 The Jackson City Council approved a measure to relocate a statue of former President Andrew Jackson, which is located outside city hall.
The council voted 5-1 in favor of removing the statue. Leaders said they want to move the statue to another place that is more appropriate. A new location has not been announced.
Councilman Kenneth Stokes said the city is trying to show true leadership by removing the statue.
YP – PSC votes to establish Connect Mississippi Committee
Public Service Commission Votes to Establish Connect Mississippi Committeehttps://t.co/bXkJ2VIiFX

— Magnolia Tribune (@magnoliatribune) July 7, 2020
More From This Author