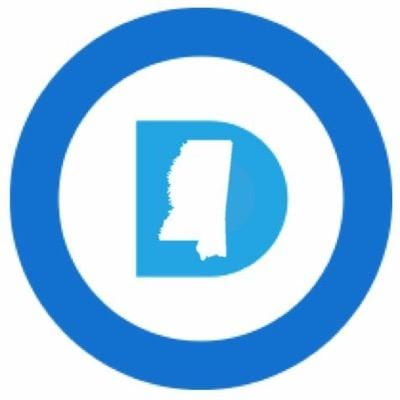 It is no secret Mississippi Democratic Party faithful are unhappy with the job Bobby Moak has done as Chairman.
In June, a letter signed by former Mississippi Democratic Party chairman Rickey Cole, 2nd Congressional District Chairman Willie Griffin, and past chairman of the 1st Congressional District James Hull said Moak had failed the party members in "both transparency and trust" in what the three called a grossly mishandled election process of at-large members and mismanagement of the State Convention process.
The three demanded a meeting of the newly-elected State Executive Committee no later than July 11th to address their concerns.
Now, Cole has taken to Facebook advocating for a new party Chairman.
In a Tuesday post, Cole addressed his comments "To all who may be interested," saying he wanted to make his position regarding the state Democratic Party leadership election "crystal clear."
"I believe it is time to make changes in the leadership, and toward that end I will be casting my vote for Judge Tyree Irving for state Chairman at the upcoming meeting of the state executive committee," Cole wrote. "I believe Judge Irving will lead us in a new direction toward a better day.  He is the right man to lead us in a re-imagining of our party in these rapidly changing times."
Cole wrote that "under absolutely no circumstances would I seek or accept any officer position or other position of leadership in our state party. My time has passed."
The Democratic Party under Moak has seen significant losses. The most viable candidate for Governor the party has nominated in at least two decades, Jim Hood, lost easily to Republican Tate Reeves in 2019. Both chambers in the Legislature are held by Republican supermajorities. Both state commissions are majority Republican. Party switchers have continued to roll in to the MSGOP to cross the aisle. And Republicans now hold more county and municipal seats in Mississippi than ever.
In an interview in January recapping the 2019 cycle, Moak told Y'all Politics he intended to stay on as Chairman of the Mississippi Democratic Party, saying funding is the main challenge facing the party and if they had that funding it would have been a different day.
Cole's vocal support of a change at party Chairman could be the end for Moak as the former party leader is beloved by many of the rank and file.
Irving, nearly 74 years old, became the first African American to clerk for the Mississippi Supreme Court in 1975 when he became the law clerk for the late Chief Justice Robert G. Gillespie.  In 1978, Judge Irving became the first African American assistant United States Attorney in Mississippi since Reconstruction when he was hired by the U.S. Attorney for the Northern District of Mississippi.  He became the first African American to serve as board attorney for a Mississippi county when the Board of Supervisors of Humphreys County hired him in 1988.
Irving was elected as a judge on the Mississippi Court of Appeals (District 2, Position 1) in 1998, and was reelected in 2002 and 2010. Irving retired from the court in December 2018.
If Democrats select Irving as Chairman over Moak, it would be symbolic for the times but the wisdom would be questionable for a political party literally fighting for its existence and struggling to not only raise money but retain staff and attract the next generation of candidates.
Whether Irving could provide the spark of enthusiasm necessary to breathe new life into the party and lay a groundwork that appeals to younger supporters and balances their farther left tendencies in a deep red state like Mississippi will be worth watching during this Presidential election cycle and the municipal elections coming in 2021.
About the Author(s)
Frank Corder
Frank Corder is a native of Pascagoula. For nearly two decades, he has reported and offered analysis on government, public policy, business and matters of faith. Frank's interviews, articles, and columns have been shared throughout Mississippi as well as in national publications such as the Daily Caller. He is a frequent guest on radio and television, providing insight and commentary on the inner workings of the Magnolia State. Frank has served his community in both elected and appointed public office, hosted his own local radio and television programs, and managed private businesses all while being an engaged husband and father. Email Frank: frank@magnoliatribune.com
More From This Author