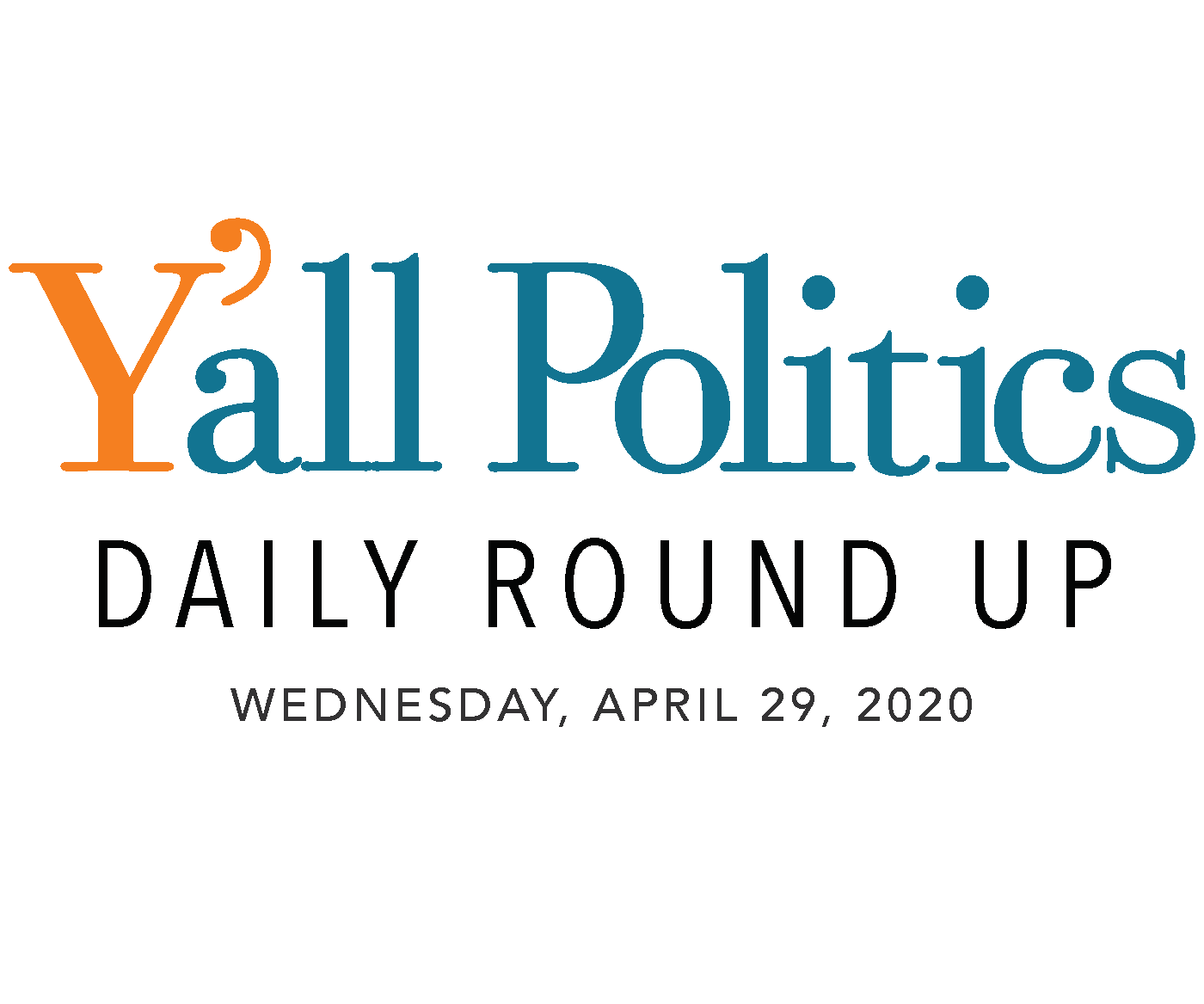 YP – Gov. Reeves provides updates on COVID-19 pandemic
Gov. Tate Reeves provides updates on the COVID-19 pandemic in Tuesday's press conference.
"We are discussing our response to COVID-19 and efforts to reopen our economy. We are also sharing our plans for the CARES Act funds that have been delegated to governors—including more help for small businesses, displaced workers, and even kids without the technology they need for distance learning," said Reeves.
MSDH: Coronavirus cases up to 6342 with 239 deaths
Today MSDH is reporting 248 new cases of COVID-19 in Mississippi, with 10 new deaths. The total of #coronavirus cases since March 11 is now 6,342, with 239 deaths. See more case details and important preventive steps at https://t.co/QP8mlJ41AN pic.twitter.com/0lPOzLJ9WA

— MS Dept of Health (@msdh) April 28, 2020
Tuesday, Governor Reeves gave us a glimpse of how that money may be distributed in the Magnolia State.
Governor Reeves says transparency will be key in the way the CARES Act money is divvied up. As far as where the $1.25 billion will go, he has several possibilities. The first deals with education… knowing that distance learning could become a necessity again in the future.
"Too many families are sharing one outdated computer or maybe don't have one at all," said Reeves. "They may not have internet access to connect to class. I plan to utilize CARES act funds to help fix that. And it will be a top priority. Support for teachers, schools and especially parents will be a critical part of our recovery."
He'd also like to see some money directed to skills training.
WJTV – Madison Barber Shop owner defies "Safer At Home" order to keep employees afloat
The Mississippi Justice Institute has filed a federal lawsuit against the City of Jackson in the wake of Mayor Chockwe Lumumba's order restricting open carry on behalf of State Rep. Dana Criswell.  The case has been assigned to District Judge Dan Jordan III and Magistrate Judge Keith Ball.
"The City of Jackson cannot restrict your right to openly carry a firearm, whether we are under an emergency order or not," MJI said in a release.
Justice Griffis talks safety of courts
We're following our Constitutional requirements to make sure our courts are working for you, even during these challenging times. Here's how we're working safely. pic.twitter.com/XER7dnotoE

— Justice Kenny Griffis (@JudgeKenGriffis) April 28, 2020
Mississippi Congressman Bennie Thompson released the following statement on the President's stance on the U.S. Postal Service.
"I am against the privatization of the U.S. Postal Service. The President now imposes such egregious terms that are unnecessary and unworkable. Congress overwhelmingly approved the $10 billion loan in the CARES Act for the Postal Service.
"The President stated that before the loan would be given the Postal Service must raise rates four times for package and deliveries. Raising the price of postal services is not in the interest of this country. Consumers and retailers are heavily relying on the U.S. Postal Service during the COVID-19 pandemic to deliver goods. This will not only hurt the U.S. Postal Service but it will also significantly hurt rural communities and small businesses."
#MSSen: Espy pushes no-excuse mail-in voting
Every Mississippian should be able to vote in this election and make their voice heard in our democracy. We need universal no-excuse early voting in the Magnolia State. https://t.co/oh1x77ncxv

— Mike Espy (@MikeEspyMS) April 28, 2020
In the coming months, we will partner with a data analytics company specializing in finding waste in public education spending. This project doesn't involve looking for fraud, necessarily, but it is a use of technology to make sure more of our money makes it into the classroom. Data analysts can now take every expenditure made in a school district and analyze it for duplication and inefficiency. They can also compare spending to highly efficient districts.
The work doesn't stop there. We will also apply advanced data analysis and artificial intelligence techniques to places where government spends a lot of money, like healthcare. The result will be better use of taxpayer dollars and less fraud. It also means auditors are able to do more auditing with the same amount of staff, which saves you money. I'm committed to using all the energy and brainpower in my office to find and use this new technology. We can solve some of the oldest problems of government—waste and fraud—with the newest ideas.
YP – Wicker urges new funding for Military Manufacturing
.@SenatorWicker Urges New Funding for Military Manufacturing

The #coronavirus crisis has brought massive delays to the supply chain and forced many small suppliers to shut their doors. Now is the time to safeguard our military supply base.https://t.co/wkrKFIcR4o

— Magnolia Tribune (@magnoliatribune) April 28, 2020
YP – Wicker, Hyde-Smith announce $10.45 million for airport improvements
@SenatorWicker, @SenHydeSmith Announce $10.45 Million for Improvements to Local Airportshttps://t.co/4VLqkMptzF

— Magnolia Tribune (@magnoliatribune) April 28, 2020
Early Tuesday, Mayor George Flaggs Jr. sent a letter to President Trump asking the federal government's help in assisting municipalities with budget shortfalls brought about by the COVID-19 virus that could force employee layoffs.
Tuesday evening, he laid out a plan to cut workforce costs if those calls for help from federal and state officials don't come through.
The three options Flaggs detailed included a 12 percent cut in the number of city employees, a 5 percent across-the-board pay cut or an option that would layoff employees with less than one-year, three-years or five years of service with the city.
More From This Author