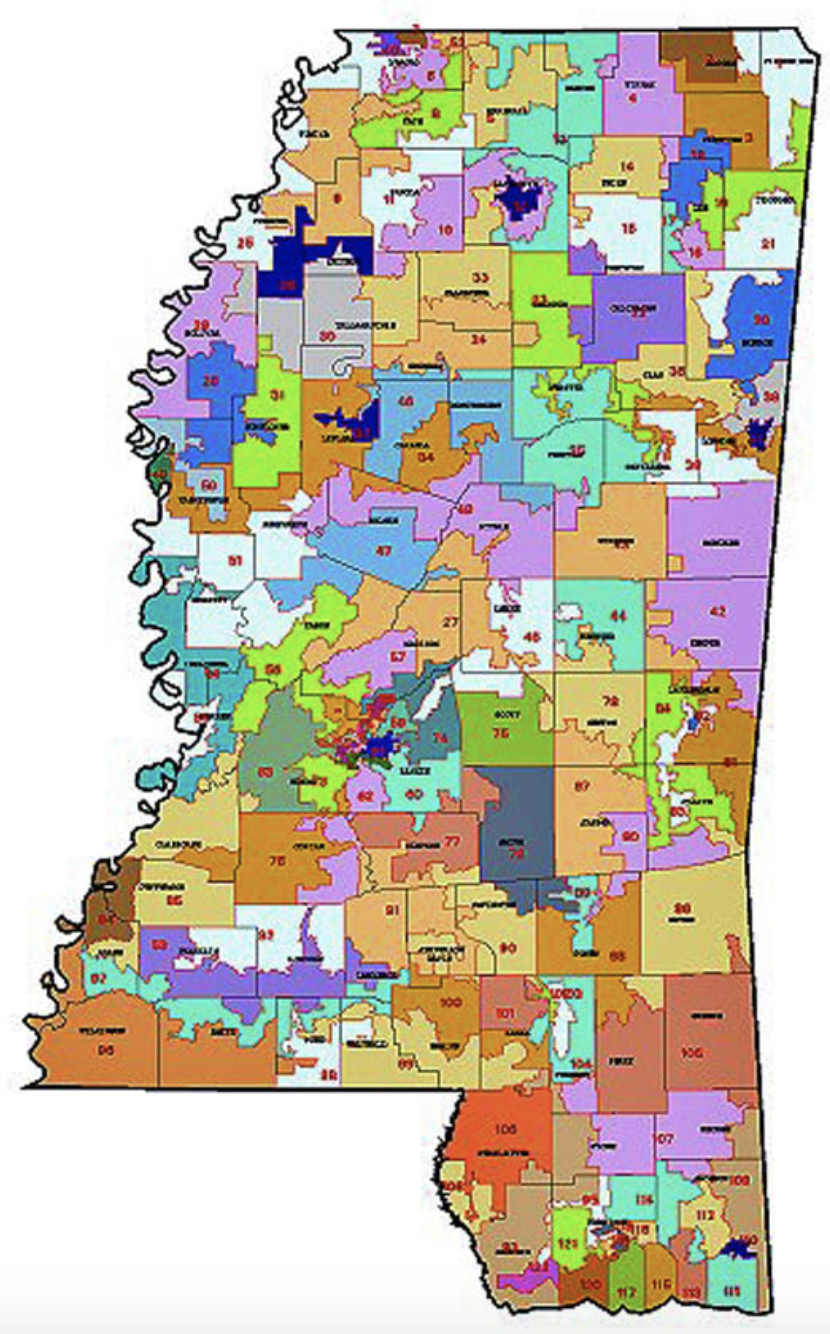 The U.S. Census Bureau moved to delay some of the field work dates in March. The decision was made due to the current Coronavirus Pandemic but could have implications on state's drawing new redistricting lines this year.
State's are tasked with redistricting following the 2020 Census. However that could be pushed back by several months now.
The Census Bureau temporarily suspended 2020 Census field data collection until possibly June 1, 2020. They are also seeking relief from Congress for an additional 120 days to retrieve data. The new window for field data collection and self-response would be extended to October 31, 2020, which will allow for apportionment counts to be delivered to the President by April 30, 2021, and redistricting data to be delivered to the states no later than July 31, 2021.
Since Mississippi does not have a 2022 Legislative election, Secretary of State Michael Watson feels confident that even with delay's Mississippi will be able to perform their redistricting duty for those seats in a timely manner.
"If we receive 2020 Census data back by July 31, 2021, the date projected by the U.S. Census Bureau, the legislature and the County Boards of Supervisors should have ample time to redistrict during the 2022 legislative session and have the new maps in place by the 2023 election cycle. Additionally, the Governor would have the option to call a special session of the legislature once the numbers are in to make sure the congressional districts are completed by the 2022 cycle," said Watson.
Redistricting has been the subject of at least one lawsuit in Mississippi and these delays could bring more. In an article by the Associated Press they say these changes could have major implications for states who have primaries in 2022.
RELATED: House also passes court mandated SD 22 redistricting resolution filed in the last days of 2019 Session
"There will not be enough time for redistricting, candidate filing, preparing for an election and running a general election. There simply won't be time for it," said Michael McDonald, a political science professor at the University of Florida in the article.
This could require some states to hold special legislative sessions to rectify the redistricting before primaries are held. Back in 2011, Virginia changed its primary from June 14 to August 23 which allowed time for redistricting after they received census data. A similar delay could be needed for its 2021 election, which is scheduled for the second Tuesday in June.
About the Author(s)
Sarah Ulmer
Sarah is a Mississippi native, born and raised in Madison. She is a graduate of Mississippi State University, where she studied Communications, with an emphasis in Broadcasting and Journalism. Sarah's experience spans multiple mediums, including extensive videography with both at home and overseas, broadcasting daily news, and hosting a live radio show. In 2017, Sarah became a member of the Capitol Press Corp in Mississippi and has faithfully covered the decisions being made by leaders on some of the most important issues facing our state. Email Sarah: sarah@magnoliatribune.com
More From This Author