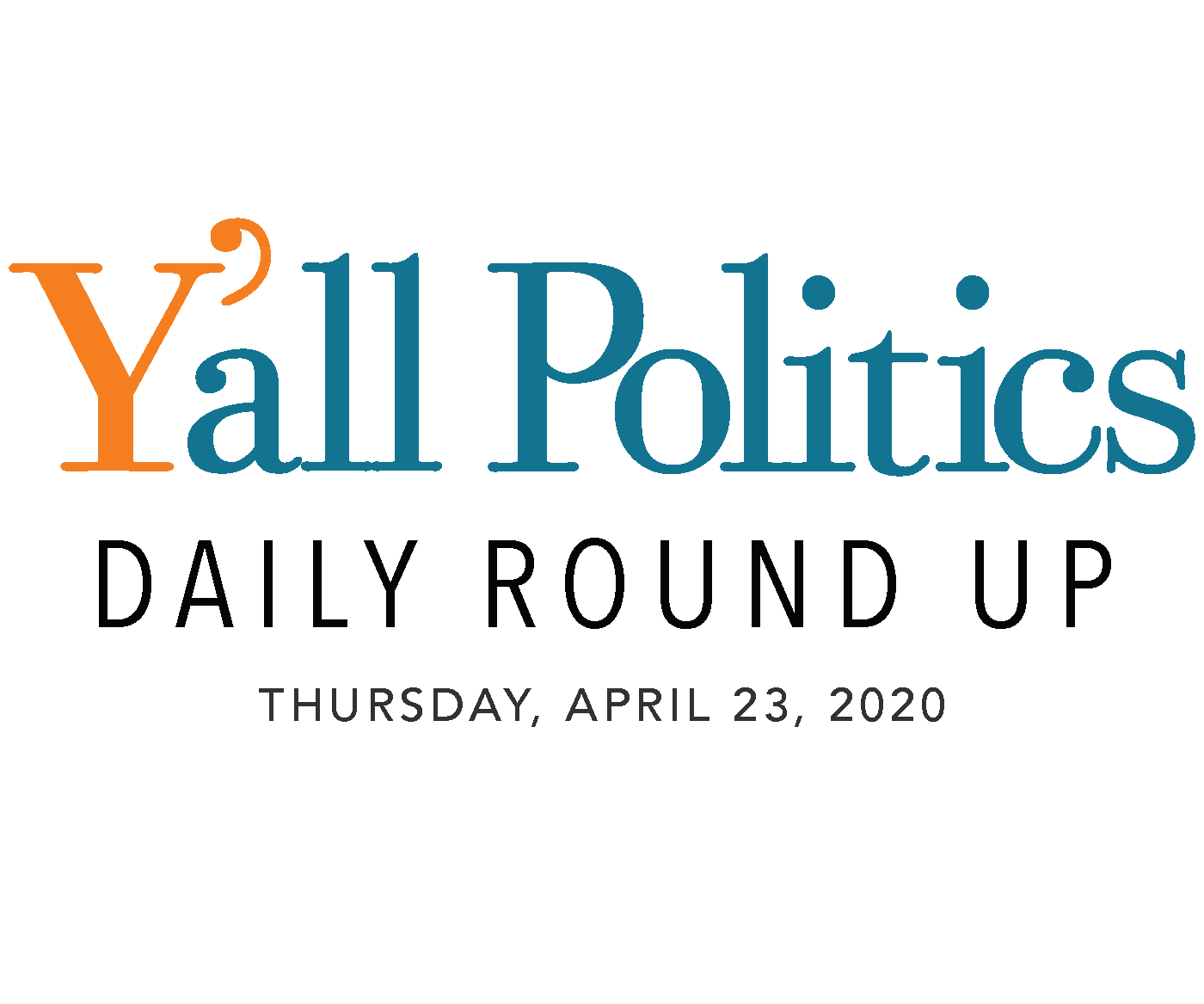 Governor Tate Reeves hosted his daily press conference on Wednesday to discuss the ways in which people can lend a helping hand during the COVID-19 pandemic and string of devastating tornados the state has faced.
"Mississippians have faced historic flooding, historic tornadoes, a historic pandemic, and a historic surge in unemployment in the last 100 days. Many are asking how they can help. Today, during this COVID-19 briefing, we will identify one way. Stay safe and God bless," said Reeves…
…Reeves announced there are ways you can help. A fund that will go directly to those impacted by coronavirus and spring storms is called The Mississippi Community Response and Recovery fund through the Community Foundation for Mississippi. The goal is to quickly pledge resources to areas that have been the hardest areas.
If you would like to donate please visit: formississippi.org and click on "Response and Recovery Donate Now." 
MSDH: Coronavirus cases up to 4894 with 193 deaths
MSDH is reporting 178 new cases of COVID-19 in Mississippi, with 10 new deaths and 384 Mississippians currently hospitalized for COVID-19. Total #coronavirus cases since March 11 is now 4,894, with 193 deaths. More case details and preventive steps at https://t.co/QP8mlJ41AN pic.twitter.com/E5wZnRlhD8

— MS Dept of Health (@msdh) April 22, 2020
Governor Tate Reeves said Wednesday it is not likely that he'll extend the shelter-in-place order in its entirety.
Instead, expect more restrictions to be loosened in a similar way that we saw this week with the extension.
Reeves doesn't have a one size fits all answer for what re-opening the state's economy will look like.
Speaker Gunn: MDES has finally set up system to process federal unemployment claims
Congressman Thompson comments on MDES
My office has been flooded with calls from frustrated constituents who have not been able to access the MDES phone number. There are serious discrepancies between what is being publicized and reality. Mississippi must make the improvements as soon as possible.

— Bennie G. Thompson (@BennieGThompson) April 23, 2020
Louisianna and Mississippi State Director of the National Federation of Independent Business (NFIB) Dawn Starns talks with Y'all Politics about how small businesses are being impacted by the COVID-19 crisis.
Mississippi Attorney General Lynn Fitch announced today in a release that she is preparing to file a lawsuit against China to hold the Communist nation "accountable for the malicious and dangerous acts that caused death, health injuries, and serious economic loss from the COVID-19 crisis."
"Too many Mississippians have suffered as a result of China's cover-up," said Attorney General Fitch. "They must not be allowed to act with impunity. Mississippians deserve justice and I will seek that in court."
General Fitch's case will seek damages under the Foreign Sovereign Immunities Act (FSIA) and is similar to a case filed earlier this week by the State of Missouri.
Mike Espy, the Democrat candidate for U.S. Senate in Mississippi, has launched a new campaign aimed at saving the United States Postal Service, or so it seems.
In a tweet Tuesday evening, Espy said millions of Americans are relying on the U.S. Postal Service during this pandemic but it may run out of cash by summer.
"It's on us to pressure leaders in Washington," Espy tweeted, before asking readers to add their name to a petition to demand the federal government "save the postal service."
The National Institute for Early Education Research (NIEER) recognized Mississippi in its latest report on pre-K quality as one of only four states whose publicly funded pre-K program meets all 10 of NIEER's new quality standards for early childhood education.
The latest ranking is published in the NIEER report, The State of Preschool 2019. The annual report tracks state-funded preschool access, resources and quality.
NIEER evaluated Mississippi's Early Learning Collaborative (ELC) programs, which are partnerships among school districts, Head Start agencies, child care centers, and non-profit organizations.
Congressmen head back to DC for relief vote
I'm on my way to Washington to support replenishing the Paycheck Protection Program that has been a lifeline for many of America's small businesses.

Pleased to say that despite the Dems political games, more relief is coming for our small businesses. pic.twitter.com/HLvSTcEL2v

— Cong. Steven Palazzo (@CongPalazzo) April 22, 2020
Congressman Guests expects PPP funding to pass House
The Senate passed additional funding to keep small businesses open & to provide hospitals w/ resources they need to continue to fight the coronavirus. I expect the House of Representatives to pass this legislation this week to provide relief to Americans.https://t.co/bzoxBGHVQ8

— Congressman Michael Guest (@RepMichaelGuest) April 22, 2020
MS Legislative Black Caucus holding digital dialogue on Education
Tomorrow, we're back with another digital dialogue. We're engaging parents across the state for a discussion on education and COVID-19 in Mississippi.

We want to hear from you! Make sure you join us at 2 p.m. tomorrow via Zoom. Here's the link to join: https://t.co/mQdLr4tbcX. pic.twitter.com/Q9IAJSOkse

— Mississippi Legislative Black Caucus (@mlbcofficial) April 22, 2020
Hyde-Smith wants FDA review of UMMC ventilator
I'm asking @US_FDA Commissioner @SteveFDA to use emergency authority to review @UMMCnews Dr. Charles Robertson's innovative ventilator, which could offer hospitals life-saving ventilator options at a low cost. #COVID19 https://t.co/oG4AFEaaou pic.twitter.com/uDkjNYW0B0

— U.S. Senator Cindy Hyde-Smith (@SenHydeSmith) April 22, 2020
More From This Author