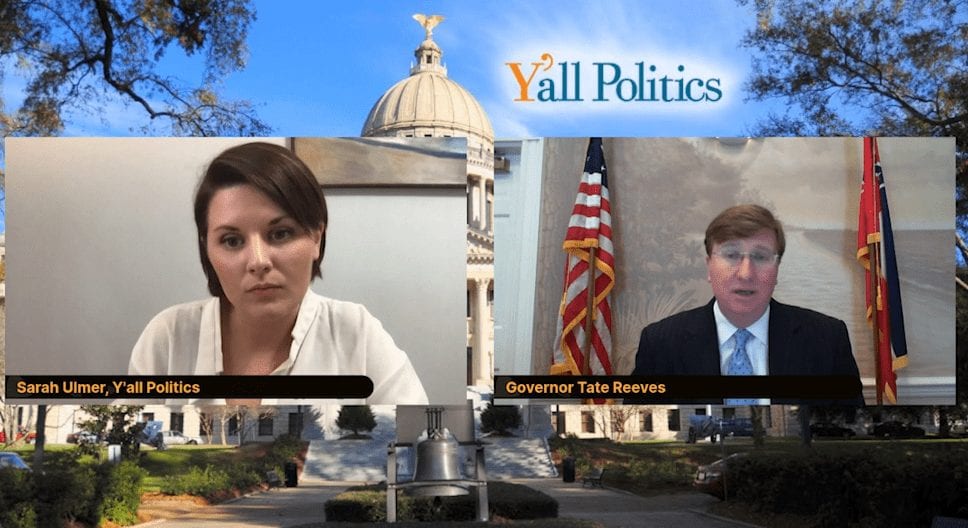 Governor Tate Reeves spoke with Y'all Politics Monday on what Mississippi has been doing to combat the spread of the COVID-19 virus.
Just last week Reeves ordered a shelter-in-place for the entire state, effective last Friday, April 4 at 5:00 p.m.
"My thought was that the vast majority of Mississippians somewhere between 75% and 90% have been complying with the recommendations that were put in place several weeks ago," said Reeves. "I think we saw over the weekend even better compliance which is critically important as we go into the next couple of weeks."
Reeves said the responsibility to manage the coming weeks is that of all Mississippians. He reminds people to stay home in order to slow the spread of the virus.
Over the weekend, President Donald Trump approved Mississippi's request for an Emergency Disaster Declaration. Reeves noted that he has been in almost constant contact with either President Trump or Vice President Mike Pence during this crisis. He added that the assistance from the federal government and FEMA will be essential, particularly to the use of the National Guard, during this time.
Concern has sparked for those attempting to apply for small business loans or unemployment.  Reeves assured the public that they will get the dollars they deserve.
With long lines and extended hold times through the Department of Employment Security, many people who have been laid off are still unable to file for unemployment compensation.
Last Thursday there were over 30,000 unemployment claims reported in Mississippi in just one week. Two weeks prior to that only 1,000 had been made. Call centers are now open from 7 a.m. to 10 p.m. seven days a week.
In addressing those who are seeking unemployment benefits, "You have my assurance," said Reeves. "You are going to get what you deserve. Your claim will be filed based on the day you were terminated, not the day you called." He added that the surge in claims has slowed the system, but they are working on ways to alleviate that problem.
While many are without work, Reeves is encouraging essential businesses and those who can continue working, to allow employees to do so from home when possible.
He added that while many people can make estimates on how this virus will impact the economy it is really still too early to tell what data is solid and what is hypothetical.
"We think if we continue to act smart and can get compliance with all Mississippians and flatten the curve we can get our economy rolling sooner rather than later," said Reeves.
Revenue streams and income aren't the only things impacted by COVID-19. This is an election year. With many elections pending, including President of the United States, some states are considering the possibility of using mail in ballots.
However, Reeves said that mail in ballots are not an avenue he anticipates Mississippi to use.
"We have delayed those [special elections and runoffs] until at least late June. I would anticipate that we will be able to vote in person [in November] and not change our election laws," said Reeves.
In the meantime, the CDC and Mississippi Department of Health as well as Governor Reeves, have recommended that individuals who need to go out in public for groceries or medicine wear a face-mask when they can.
"I would urge you to wear a mask," said Reeves. "It's not going to hurt you if you have a mask if you're going to these places with slightly larger crowds to wear a mask."
The $2 trillion-dollar question, as Governor Reeves put it, is when will these restrictions all end?
While he didn't have a specific end date to the pandemic, he did say that as data comes in it seems as though the mitigation efforts put into place weeks ago are having an impact.
"One day does not a trend make and in revenue collections, one month does not a trend make. And so we aren't ready to change course based upon the data before us, but there are encouraging signs," said Reeves.
Reeves said more determinations on how to progress forward will be coming in the next few weeks.
About the Author(s)
Sarah Ulmer
Sarah is a Mississippi native, born and raised in Madison. She is a graduate of Mississippi State University, where she studied Communications, with an emphasis in Broadcasting and Journalism. Sarah's experience spans multiple mediums, including extensive videography with both at home and overseas, broadcasting daily news, and hosting a live radio show. In 2017, Sarah became a member of the Capitol Press Corp in Mississippi and has faithfully covered the decisions being made by leaders on some of the most important issues facing our state.
More From This Author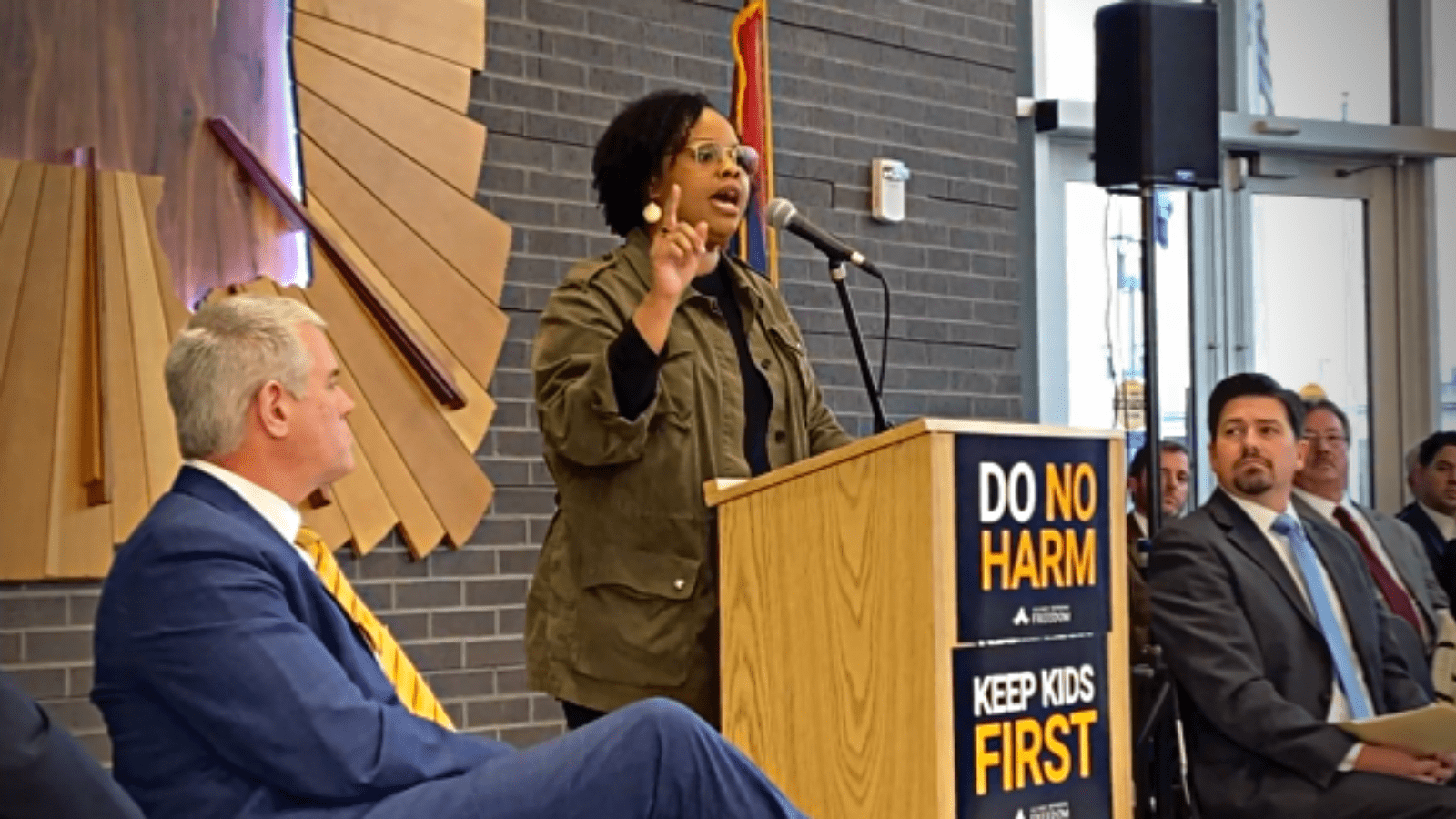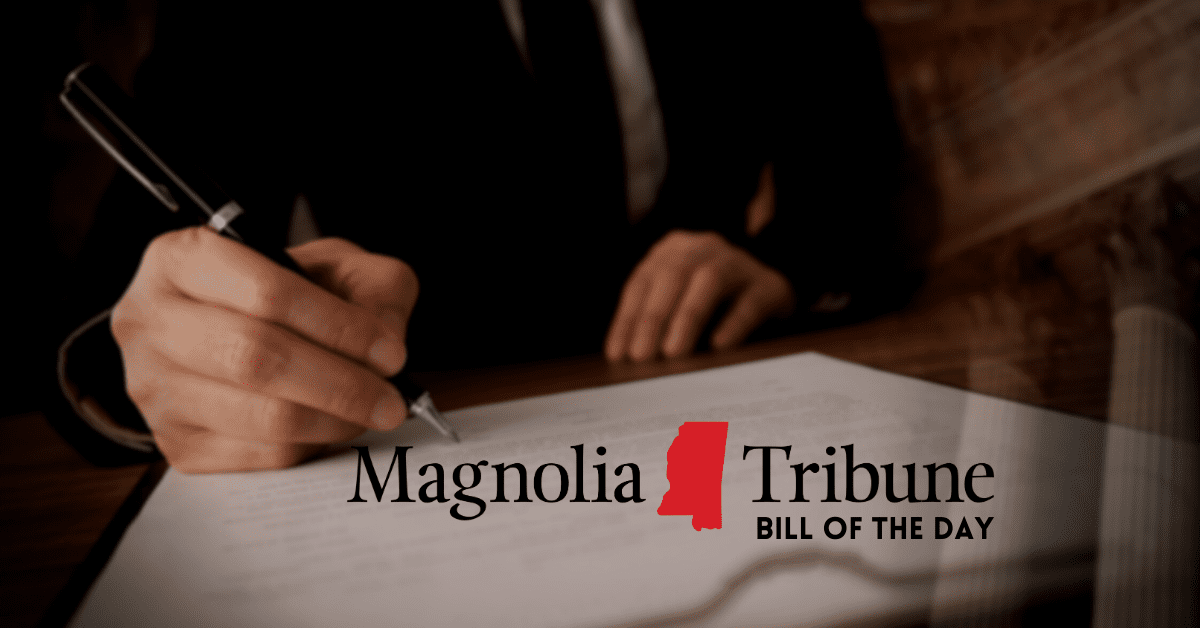 Previous Story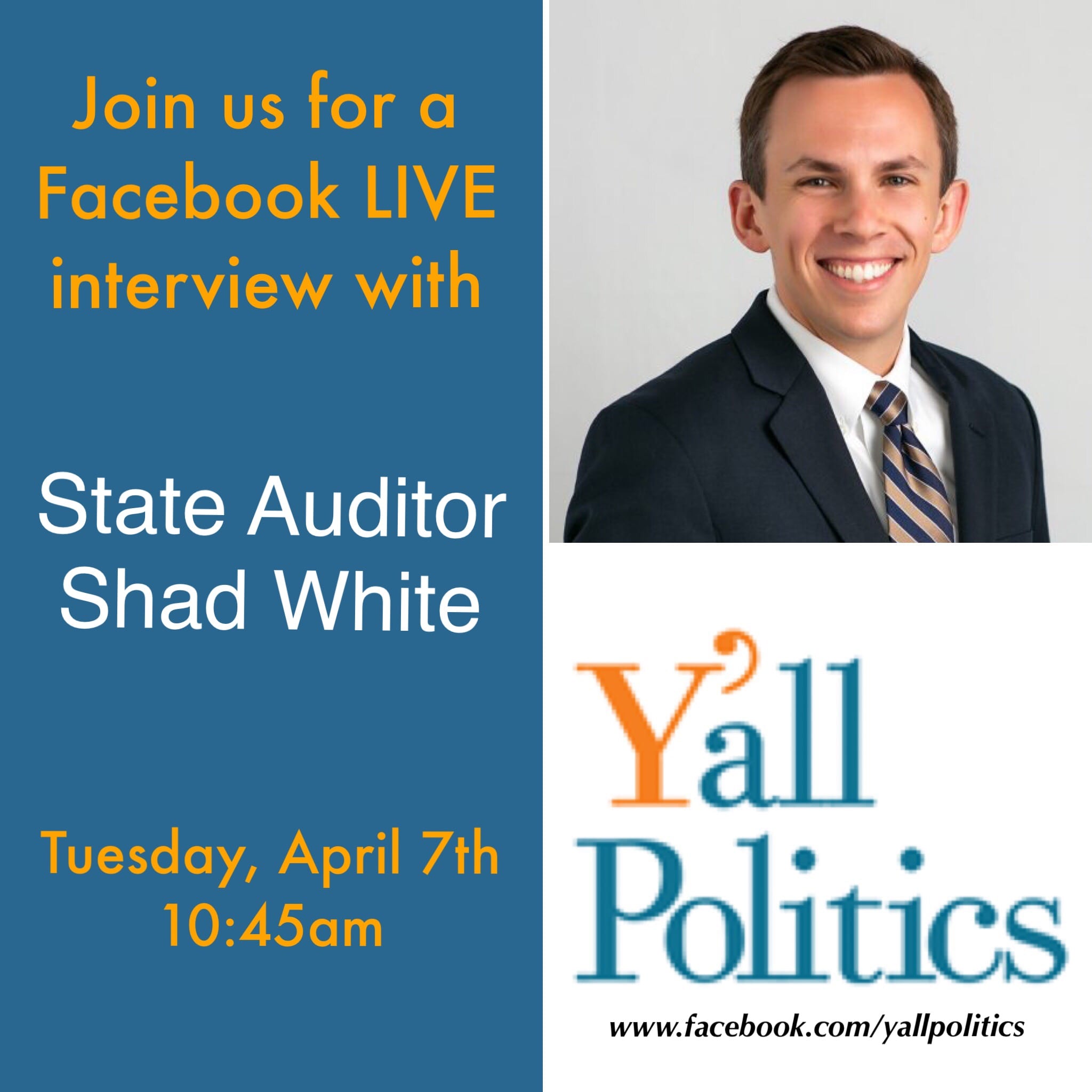 Next Story