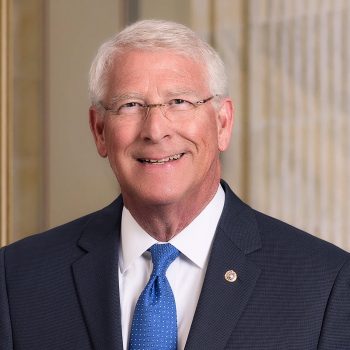 U.S. Senator Roger Wicker, R-Miss., today welcomed an announcement from the National Oceanic and Atmospheric Administration (NOAA) that it will be establishing a new Unmanned Systems Operations Program to be based at facilities in Gulfport, Miss., and Lakeland, Fla. NOAA created the program to fulfill provisions of legislation that Wicker authored to increase NOAA's use of unmanned maritime systems technology.
"This is great news for the University of Southern Mississippi and the many people who have worked to make Mississippi a hub for unmanned systems research," Wicker said. "The new state-of-the-art facility at the Port of Gulfport will support cutting-edge unmanned maritime systems development that will improve NOAA's data collection efforts and strengthen our state's ties to this rapidly growing field. I look forward to continued cooperation between NOAA and our research institutions in the years to come."
The program will help meet the objectives of Wicker's Commercial Engagement Through Ocean Technology (CENOTE) Act of 2018, which requires NOAA to coordinate with the U.S. Navy, industry, and academia on unmanned maritime systems research and development. Mississippi is a leading location for this work, which is helping to diversify the vibrant "blue economy" of the Coast to include technology development.
A new facility being built at the Port of Gulfport by the Mississippi State Port Authority in partnership with the University of Southern Mississippi will be the site of NOAA's unmanned maritime systems work. Once complete, the center will connect public and private research partners to the state's research universities. This secure location will provide researchers direct access to the state's coastline, which is ideal for testing unmanned maritime systems.
See NOAA's full announcement here.
###
Release from Senator Roger Wicker.
About the Author(s)
Frank Corder
Frank Corder is a native of Pascagoula. For nearly two decades, he has reported and offered analysis on government, public policy, business and matters of faith. Frank's interviews, articles, and columns have been shared throughout Mississippi as well as in national publications such as the Daily Caller. He is a frequent guest on radio and television, providing insight and commentary on the inner workings of the Magnolia State. Frank has served his community in both elected and appointed public office, hosted his own local radio and television programs, and managed private businesses all while being an engaged husband and father. Email Frank: frank@magnoliatribune.com
More From This Author