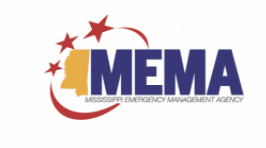 Cities across Mississippi are unilaterally deciding to close restaurants to dine-in services, churches, bars, barber shops, movie theaters, gyms, recreation centers, and other service businesses to enhance social distancing measures and limit the spread of the coronavirus.
There has been no mandate from the Governor's office, the Department of Health, or state Emergency Management on such actions, and it isn't likely to be put forward in the near term.
MEMA Director Greg Michel says Gov. Tate Reeves has left those decisions up to local governments.
"Governor Reeves has been reluctant to direct businesses to close as a restrictive measure due to COVID-19," Michel told Y'all Politics.  "Although the governor has the authority to direct businesses to close, he has deferred such decision-making to local leadership."
These decisions by local mayors and city councils will have tremendous impacts on the lives of citizens as well as on local and state revenues.  The measures are unprecedented, however it is the elected officials nearest to the people who know best what their citizenry is able to sustain and endure.
Balancing health and safety with practical, fiscally responsible governance is what mayors, councilmen, and aldermen are now tasked with on a grand scale few could have dreamed of when they signed up to run.
<<READ MORE: Coronavirus likely to infect Mississippi sales tax hurting state, local budgets>>
Most counties and municipalities in Mississippi are also limiting access to local government buildings or restricting access altogether, choose to communicate with the public through phone or email during this time.
MEMA Director Michel says heeding health recommendations is key during this pandemic.
"MEMA is urging the citizens of Mississippi to heed recommendations from the State Health Officer, Dr. Thomas Dobbs, to avoid crowds of 10 or more people and wash your hands frequently," Michel said.
Gov. Reeves requested a disaster declaration by the U.S. Small Business Administration on Tuesday, March 17, 2020.
This request will provide low-interest, Economic Injury Disaster Loans to small businesses and non-profits that have been severely impacted by the Coronavirus (COVID-19).
<<READ MORE: Small business owners can receive relief through Economic Injury Disaster Loans>>
###
Y'all Politics Capitol Reporter Sarah Ulmer contributed to this story.
About the Author(s)
Frank Corder
Frank Corder is a native of Pascagoula. For nearly two decades, he has reported and offered analysis on government, public policy, business and matters of faith. Frank's interviews, articles, and columns have been shared throughout Mississippi as well as in national publications such as the Daily Caller. He is a frequent guest on radio and television, providing insight and commentary on the inner workings of the Magnolia State. Frank has served his community in both elected and appointed public office, hosted his own local radio and television programs, and managed private businesses all while being an engaged husband and father. Email Frank: frank@magnoliatribune.com
More From This Author