The Mississippi Democratic Party is set to hold an executive meeting Saturday, January 20th, that was billed as a "reorganization meeting," according to WLBT, following the resignation of Jacqie Amos.
Amos was reported as saying, "I'm the only staffer inside this office except for my volunteers, and so it's been kind of difficult."
In an interview with Y'all Politics, party Chairman Bobby Moak, busy completing paperwork in the final hours of qualifying for the 2020 election cycle, didn't expect much to come out the weekend meeting.
"We will just go over candidates. We probably won't do very much," Moak said.  "The weather is going to put that in a precarious position, so we'll probably just do a very limited meeting."
As for staffing and the story on Amos' departure, Moak said it seemed to be a bit "self-supporting."
"Yes, we are in the process of hiring," Moak confirmed.  "But we have staff and we are putting on some more. Jacqie was only one of the staff.  I think that was a self-supporting story, but no, we've got more staff than that."
Moak said he intended to stay on as Chairman of the Mississippi Democratic Party.
Mississippi now has all 8 statewide offices filled by Republicans, along with the GOP holding supermajorities in both legislative chambers, 3 of the 4 Congressional seats, both U.S. Senators, and majorities on the Transportation and Public Service Commissions.
The one spot where Democrats still perform decently at the polls is in local – county and city – elections in select pockets of the state.
The state of the Mississippi Democratic Party, Moak says, is largely based on funding, something the organization continues to lack.
"We didn't win the Governor's race which we'd loved to have done but when you take a real look at those numbers, and quite actually our state party didn't spend any money as a party per se very much at all.  That was all driven by candidates who were running for office.

"Even with that, you saw 53 of our counties which outperformed the Mike Espy turnout numbers in 2018 which was 108% more than the primary numbers in 2018 so there was something out there in those counties that real brought forth the surge.  It could have been local candidates.

"But on the downside we had 29 counties that did not perform up to those Espy numbers for the runoff in 2018 and that is something we really have to work on.

"Should we have done that, we would have closed the gap in the Governor's race, and should we have had funding it could have been a different day."
Moak said that while funding has been a challenge, he is seeing some hope early in 2020 with Espy's entry into the U.S. Senate race challenging Republican Sen. Cindy Hyde-Smith for the second time in two years.
"We've already seen a pretty big interest in that [funding] coming in and that, quite honestly, would be because of the Espy race," Moak said.  "I've been quite surprised that we have been contacted in the first few weeks of the year more than we were in the 2018 race or even in the 2019 races."
Moak added that he expected to see Democratic candidates running in all four of Mississippi's Congressional Districts when the qualifying period ended at 5:00pm Friday.
Y'all Politics will share the party qualifiers once they are announced.
About the Author(s)
Frank Corder
Frank Corder is a native of Pascagoula. For nearly two decades, he has reported and offered analysis on government, public policy, business and matters of faith. Frank's interviews, articles, and columns have been shared throughout Mississippi as well as in national publications such as the Daily Caller. He is a frequent guest on radio and television, providing insight and commentary on the inner workings of the Magnolia State. Frank has served his community in both elected and appointed public office, hosted his own local radio and television programs, and managed private businesses all while being an engaged husband and father. Email Frank: frank@magnoliatribune.com
More From This Author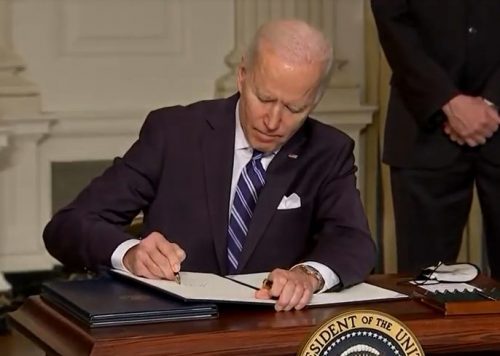 Next Story