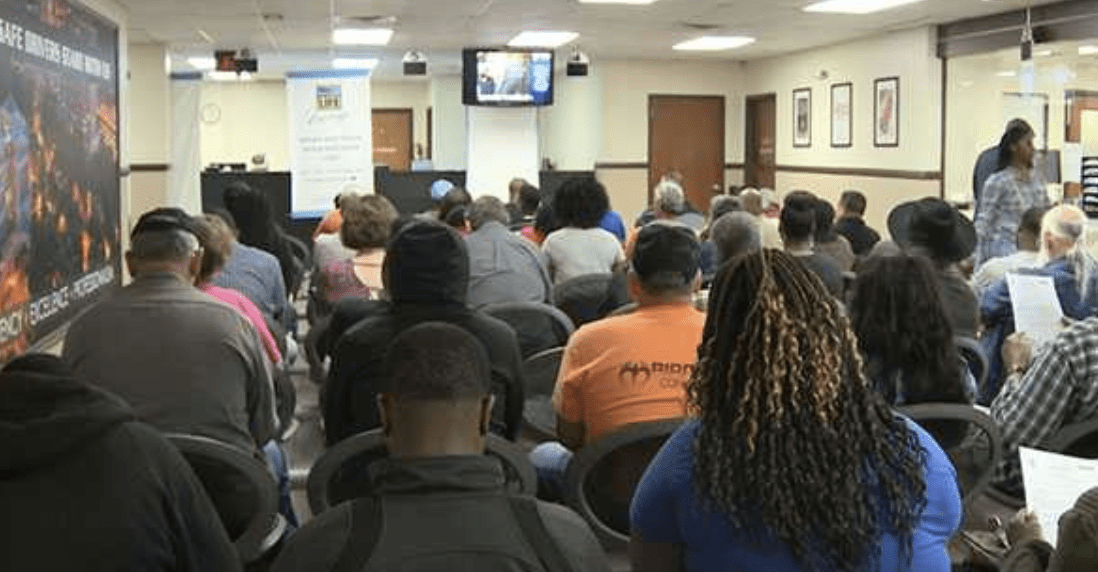 Photo courtesy of WAPT
The Legislative PEER Committee is releasing its report titled Review of the Department of Public Safety Driver Service Bureau's Management of Customer Service Delivery.
Some of the Committee's major findings include:
On average, customers' wait times to obtain drivers' licenses or ID card renewal services from Department of Public Safety (DPS) Driver Service Bureau field offices tripled between FY 2017 and FY 2019.
The increase in wait times is attributable, in part, to an increase in the vacancy rate for examiner positions—e.g., 20% vacant positions in June 2018 to 30% vacant positions in June 2019.
The development and implementation of a new computer system with demanding documentation features that lessen examiners' flexibility in processing transactions has contributed to wait times. In addition, training necessary to operate the new computer system and changing documentation requirements have challenged the Bureau's examiners.
As a result of the new computer system, processing times for routine transactions—i.e., driver's license, ID card, and CDL renewals—have increased 40% to 50%.
The Bureau maintains eleven kiosks for self-service; however, the kiosks have functionality issues that inhibit their usefulness.  In addition, the Bureau's website contained outdated information and forms that prevented customers from being prepared to receive services at the Bureau's field offices.
In general, Mississippi's contiguous states offer better driver face-to-face and online services than the DPS Driver Service Bureau.
DPS has taken steps, such as filling vacant examiner positions and implementing appointment scheduling, that should lessen customer wait times in the foreseeable future.  There are other functionality and analytical steps that DPS should take to improve customer service and reduce wait times.
PEER on drivers licenses by yallpolitics on Scribd
PERS Press Release
12/18/2019
About the Author(s)
Sarah Ulmer
Sarah is a Mississippi native, born and raised in Madison. She is a graduate of Mississippi State University, where she studied Communications, with an emphasis in Broadcasting and Journalism. Sarah's experience spans multiple mediums, including extensive videography with both at home and overseas, broadcasting daily news, and hosting a live radio show. In 2017, Sarah became a member of the Capitol Press Corp in Mississippi and has faithfully covered the decisions being made by leaders on some of the most important issues facing our state.
More From This Author