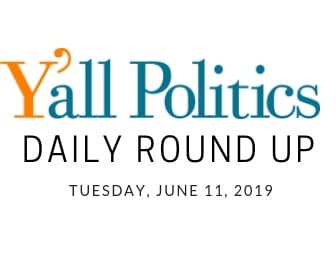 The Mississippi Public Service Commission (PSC) and Secretary of State's Office announced changes today to the Telephone Solicitation Act affecting registration requirements of charities. Currently, charitable organizations operating in Mississippi are required to register with the Secretary of State's Office, but many are exempt from solicitation requirements under state law and may solicit via phone call or text message.
A recent change in the law, which takes effect July 1st, means these calls and messages may be covered under the provisions of the Telephone Solicitation Act.
One of these changes focuses on paid telephone solicitation by charities. Organizations using volunteers to fundraise are currently exempt from the law. Beginning July 1st, organizations paying telephone solicitors will be covered by the Telephone Solicitation Act and be subject to penalties if they fail to comply. Failure to register and/or calling consumers on the No Call List could result in the Public Service Commission issuing fines of up to $10,000 per violation.
Bryant endorses McRae for State Treasurer
Glad to support my friend @DavidMcRaeMS for State Treasurer. He and his family have been longtime friends and supporters. Glad I could return the favor. pic.twitter.com/G9tauxe8eq

— Phil Bryant (@PhilBryantMS) June 10, 2019
Hosemann campaign for Lt. Governor raises $259,600 in May 2019
May 2019 donations show Mississippians continue to strongly support Republican Secretary of State Delbert Hosemann's bid for Lieutenant Governor. In one month, the campaign raised $259,600.
In all, $2,888,267.67 cash-on-hand remains in Hosemann's coffer as of May 31, 2019, according to a campaign finance report released today.
Hood makes pitch for Governor on WJTV
Mississippi Gubernatorial candidate (D) @HoodForGovernor is a native of Houston, Mississippi and is currently the state's top law enforcement officer as @MississippiAGO hear his pitch to voters. @WJTV https://t.co/Uu25msImK8 pic.twitter.com/OlS43yqiZG

— WJTV Gerald Harris (@GeraldHarrisTV) June 10, 2019
Just ahead of Mississippi's Party primaries, the Republican candidates for Governor will meet for a televised debate.
It will be the second time around for two of the candidates, but the first one for Lieutenant Governor Tate Reeves.
Reeves skipped the first go around, but former state Supreme Court Chief Justice Bill Waller Jr. and state Rep. Robert Foster went head-to-head at Mississippi State in April.
That debate will air across the state, including here on WCBI.
Bryant endorses King for reelection to Southern Transportation Commission seat
Thompson comments on privacy breach
"We must ensure we are not expanding the use of biometrics at the expense of the privacy of the American public."

Read Chairman @BennieGThompson's statement below on on news of a major privacy breach – resulting from a cyber-attack – at @CBP: pic.twitter.com/ScNF7XBwVO

— House Homeland Security Committee (@HomelandDems) June 11, 2019
Fulton Mayor Barry Childers and Itawamba County Sheriff's Deputy Andy Graham were the two men who got into the fight at Legends, a local bar in Fulton, according to the Fulton Police Chief.
Witnesses say it started when Childer called Graham over to the bar.
"It just escalated from there. They went from talking, to name calling and then a fist fight," a witness who wanted to remain anonymous said.
Itawamba County Sheriff Chris Dickinson said that his deputy was just responding to the punch.
Gipson: Nature's Gourmet Farm expanding in Perry County
We are very pleased to announce this project to support locally grown, #GenuineMS pasture raised poultry, with an economic development component of a USDA approved Nature's Gourmet Farm processing plant in Perry County, MS. pic.twitter.com/037z2tREZ6

— Commissioner Andy Gipson (@CommAndyGipson) June 10, 2019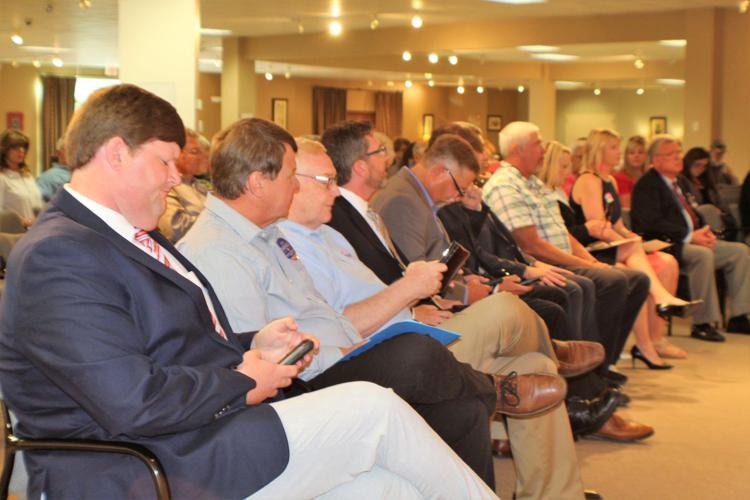 The DeSoto County Republican Club recently held a gathering where GOP candidates for state legislative offices and the Northern District Transportation Commissioner's post were able to make brief statements about their candidacy and their main issues.
This Thursday night, June 13, a similar event will take place that will offer Republican candidates for county offices the opportunity to meet supporters and introduce themselves.
Governor hopeful Bill Waller Jr. has already spoken to the Republican Club, while Lt. Gov. Tate Reeves and state Rep. Robert Foster are also expected to speak ahead of the August primary.
The candidates who spoke at the recent forum in Southaven included state Sens. Chris Massey, Kevin Blackwell and David Parker.
Congressman Thompson calls USCIS acting director "anti-immigrant fringe figure", says he is unqualified
"Mr. Cuccinelli is an anti-immigrant fringe figure that has no business leading a component that is supposed to administer our Nation's legal immigration system."

Read Chairman @BennieGThompson's full statement on the appointment of Ken Cuccinelli as acting director of @USCIS: pic.twitter.com/dU271TC24j

— House Homeland Security Committee (@HomelandDems) June 10, 2019
Mississippians with disabilities now have a way to save money without fear of losing their public benefits. The Mississippi ABLE Program offers individuals with disabilities the opportunity to "Achieve a Better Life Experience."
ABLE accounts are savings accounts for qualified individuals with disabilities. Money put into the account is not counted against any public benefits and may provide tax advantages.
"ABLE is a ground-breaking program for individuals with disabilities," said Rick Courtney, chairman of the Mississippi ABLE Board. "Those who receive benefits have always been told that they couldn't save money without jeopardizing their benefits. ABLE changes the rules. This is really significant n so many levels, but especially for capable adults with disabilities and parents of children with disabilities who want to save for their children's future like other parents."
Hyde-Smith gains support for Forest Recovery Act
Happy to have @SenatorIsakson & @JohnBoozman support my Forest Recovery Act to provide tax relief for uncut timber losses due to natural disasters. This bill would help private landowners recover from disasters and encourage reforesting damaged acres. pic.twitter.com/GcVZjRtsJw

— U.S. Senator Cindy Hyde-Smith (@SenHydeSmith) June 10, 2019
One group is fighting for change for Mississippi's teachers. Members of the American Federation of Teachers (AFT) Mississippi met Monday in Gulfport for its biennial state convention…
…"You look at other professions, and they make big bucks. Teachers, who have to have lots of training, and we don't get it. So, where's the fairness of it?" said Boyer.
Boyer says the $1500 pay raise passed by state lawmakers this year is a slap in the face.
The union is fighting back by pushing for changes to Mississippi's anti-strike laws for teachers, as well as pushing for a change in state leadership.
More From This Author