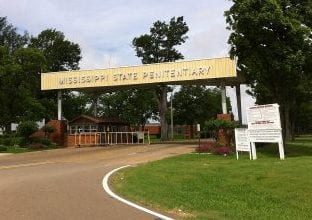 Mississippi's oversight organization reporting to the state Legislature has set the mark for how private prison contracts should be negotiated over the next two years, possibly at greater savings.
The Joint Legislative Committee on Performance Evaluation and Expenditure Review, commonly known as PEER, last week released a report detailing the average cost for the state to house each inmate per day. The cost, according to PEER, is $53.72.
That number becomes significant because, under state law, any contracts with private companies operating prisons must allow that the Mississippi Department of Corrections pays them at least 10% less than the cost of inmate housing in state facilities – in this case no more than $48.35.
"The number in the report is the benchmark from which MDOC negotiates with the private prison operator," said James Barber, PEER's executive director.
PEER report on MDOC average… by on Scribd
The report was gleaned from 2018 expenditures by outside accounting firm BKD of Jackson at a cost of about $18,000.00, Barber said. PEER is charged with determining the per-inmate cost of incarceration every two years, detailing such daily per-inmate costs as $22.43 for security, $10.28 for medical care, $2.89 for food, $2.67 for utilities and 10 cents for Parole Board expenses.
Barber said PEER's mandate does not entail checking whether existing private contracts are in line with the 10 percent savings legally mandated. State Sen. Sampson Jackson, a Democrat from Dekalb and chair of the Senate Corrections Committee, said his committee has not checked existing private prison contracts against the new benchmark, either.
"It's the responsibility of the Mississippi Department of Corrections to make sure that they're 10 percent under the state costs," Jackson said.
Corrections Commissioner Pelecia Hall released a statement on PEER's findings.
"The Mississippi Department of Corrections provided the information for the report. The report speaks for itself," the statement reads. "The department cannot say what, if any, impact the fiscal 2018 cost per inmate day will have on future contracts."
The PEER report contains two notable sections.
A stand-alone sentence notes that it "does not recommend increased funding or additional staff." In a separate section titled "Negotiating Private Prison Payments," it suggests MDOC pursue contracts that achieve savings "significantly greater" than the legally-mandated 10 percent.
"It should be noted that cost savings offered by private prisons may exceed the 10% threshold," the report reads in part.
About the Author(s)
Jay E. Hughes
Jay E. Hughes grew up in Jackson with strong ties to the Delta, and has spent his almost three-decade career in newspapers or writing for The Associated Press in Mississippi and throughout the central United States. Hughes will be working to define and bring depth to coverage of stories with statewide importance for Mississippians.
More From This Author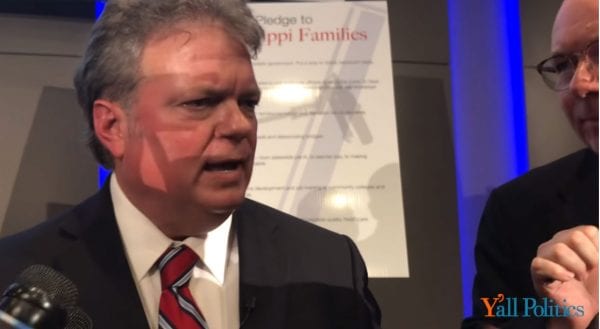 Previous Story