Attorney General Jim Hood delivered a $17,658,336.29 check to the Mississippi Legislature Tuesday that included settlement monies recently collected.
The settlements include five of the civil suits in the MDOC-Christopher Epps prison bribery scandal, drug pricing cases, data breach litigation against popular ride-sharing company Uber, and several antitrust and consumer multistate cases. The money is placed into the state's general fund and appropriated by the Legislature; however, General Hood, as required by state law (Mississippi Code Section 7-5-63), made recommendations to the legislative leadership on how the money should be spent.
In the attached letter to legislative leadership, General Hood recommended the money be spent on mental health training, regional jails, opioid crisis response, and reimbursements for inflated IT expenses. Specifically, he requested investing in more crisis intervention and mental health training for law enforcement across the state, as well as training for all levels of educational personnel to help them identify a student with a mental illness and seek proper care for that person.
"This is essential for the safety of those suffering with mental illness, the law enforcement officers encountering them, and the public," General Hood wrote.
Mississippi is experiencing a critical shortage in treatment facilities for both the general public and those who are incarcerated as death rates from the opioid crisis continue to rise, so General Hood requested a portion of the $17.6 million be directed toward funding more treatment programs. Additionally, he asked for funding for overdose reversal drugs and data tracking software for usage be given to the Mississippi Department of Health. General Hood also sought additional help for Child Protective Services, which helps children who have been neglected or abandoned by parents who are addicted to opioids.
"The money I've sent over to the Legislature is extra money they now have to spend on some of the most critical programs in our state that have been making do after experiencing deep budget cuts in recent years," General Hood said. "I sincerely hope the legislative leadership will carefully consider how this money is dispersed and remember the many families who are suffering due to the opioid crisis or the law enforcement agencies that need money to be properly equipped to de-escalate a person with a mental illness who may cause harm to themselves or others. There should be nothing partisan about this when these are great needs across the state."
Following a decrease by the Mississippi Department of Corrections to the regional jails' per diem rates, General Hood requested some of this money be directed to regional jails in order to maintain operations for the safety of the community. Finally, General Hood asked that $475,112.45 from cases regarding price-fixing of dynamic random access memory (DRAM) be given to public entities in the state who suffered from inflated prices of computers with DRAM. That includes the Institutions of Higher Learning, Department of Finance and Administration, Department of Education, and cities and counties.
A breakdown of settlements is attached.
Attorney General Jim Hood Press Release
2/12/2019
About the Author(s)
Sarah Ulmer
Sarah is a Mississippi native, born and raised in Madison. She is a graduate of Mississippi State University, where she studied Communications, with an emphasis in Broadcasting and Journalism. Sarah's experience spans multiple mediums, including extensive videography with both at home and overseas, broadcasting daily news, and hosting a live radio show. In 2017, Sarah became a member of the Capitol Press Corp in Mississippi and has faithfully covered the decisions being made by leaders on some of the most important issues facing our state. Email Sarah: sarah@magnoliatribune.com
More From This Author
Previous Story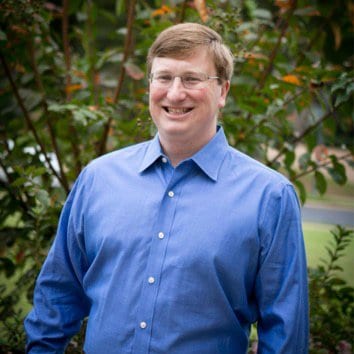 Next Story