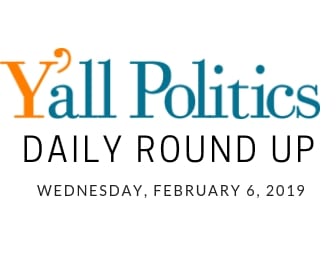 Mississippi officials react to SOTU Address by President Trump
What an amazing Address. @realDonaldTrump owned this night. Democrats looked like petulant children refusing to support or clap for the most basic of human rights or American achievements, such as protecting the unborn or celebrating historically high job numbers. #SOTU

— Phil Bryant (@PhilBryantMS) February 6, 2019
President Trump laid out a bold vision that all Americans can support. Democrat politicians must stop blocking border security and must stop fighting deals that put America first. Strong speech with real solutions for Americans. #SOTU

— Tate Reeves (@tatereeves) February 6, 2019
My Statement on President @realDonaldTrump's State of the Union address: https://t.co/bA6n01ySU6 #SOTU

— Senator Roger Wicker (@SenatorWicker) February 6, 2019
— U.S. Senator Cindy Hyde-Smith (@SenHydeSmith) February 6, 2019
I believe we are at a turning point in our nation's history and this time is an opportunity for us to choose greatness. Full response: https://t.co/IcjljeF0tR #SOTU

— Cong. Steven Palazzo (@CongPalazzo) February 6, 2019
A great speech by President Trump tonight. It was an honor to be there. #MS01 pic.twitter.com/aSaTVDvVZA

— Trent Kelly (@RepTrentKelly) February 6, 2019
Tonight's address did not provide any meaningful information. The President failed to give an accurate account of the State of the Union. #SOTU

— Bennie G. Thompson (@BennieGThompson) February 6, 2019
This was a long show filled with lies and over the top dramatization. #SOTU

— Bennie G. Thompson (@BennieGThompson) February 6, 2019
WTOK – Guest comments on SOTU
Democrat Jim Hood still holds a slim lead over Republican Tate Reeves in what currently appears to be the most likely gubernatorial general election match-up, according to a Mississippi poll conducted by the Mason-Dixon Polling & Strategy
Statewide, 44% of voters currently support Hood, while 42% back Reeves and 14% are undecided.
A bill to ban abortions when a fetal heartbeat is detected has been passed by the Mississippi Senate Public Health and Welfare Committee Tuesday, according to Lt. Gov. Tate Reeves.
SB 2116, which provides an exemption for cases of medical emergencies, heads to the full Senate for consideration.
The bill is sponsored by Sens. Angela Hill, R-Picayune, and Chris Caughman, R-Mendenhall.
Mississippi lawmakers have killed bills that would remove the Confederate battle emblem from the last state flag in the U.S. to display it.
But they're also rejecting measures that would require universities opposed to the emblem to fly the banner.
The emblem has appeared on the Mississippi state flag since 1894. Critics say it's racist; those who oppose removing it say it's a historic symbol.
Mississippi lawmakers are turning back an attempt to legalize growing industrial hemp in the state.
The House Drug Policy Committee, on a tie vote Monday, rejected an amendment that would have changed state law to allow farmers to grow hemp.
Changes to the state list of illegal drugs were proposed as House Bill 1547 .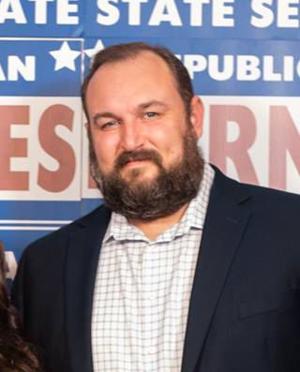 A former Chris McDaniel campaign volunteer who was arrested last year following an altercation has announced a state senate candidacy for an open seat in Northeast Mississippi.
Tishomingo County construction contractor Mario Barnes released a statement Tuesday declaring his intent to seek the District 5 state senate seat as a Republican.
The District 5 race already includes two Republican candidates, Daniel Sparks, an attorney, and Patrick Eaton, a community college administrator.
In his written campaign announcement distributed to the Daily Journal, Barnes discusses the incident and admits that he punched a man in the face last year in response to alleged verbal taunts.
Jones County Board of Supervisors President Jerome Wyatt was indicted in October 2018 after a fraud and embezzlement investigation conducted by the Mississippi State Auditor's Office.
State Auditor Shad White ordered Wyatt to pay back more than $6,000 to cover the money Wyatt allegedly embezzled, plus interest and investigative costs.
White said Wyatt has paid back the full amount demanded of him, but the supervisor still faces criminal charges and jail time.
Mississippi lawmakers move a bill forward that could ban the state from investing in companies that boycott Israel.
Tuesday the state House Appropriations Committee passed House Bill 761, which would set the ban.  The bill moves to the full House for more work.
Mississippi House Speaker Pro Tempore Greg Snowden, a Republican, says about two dozen other states have already enacted similar laws.
More From This Author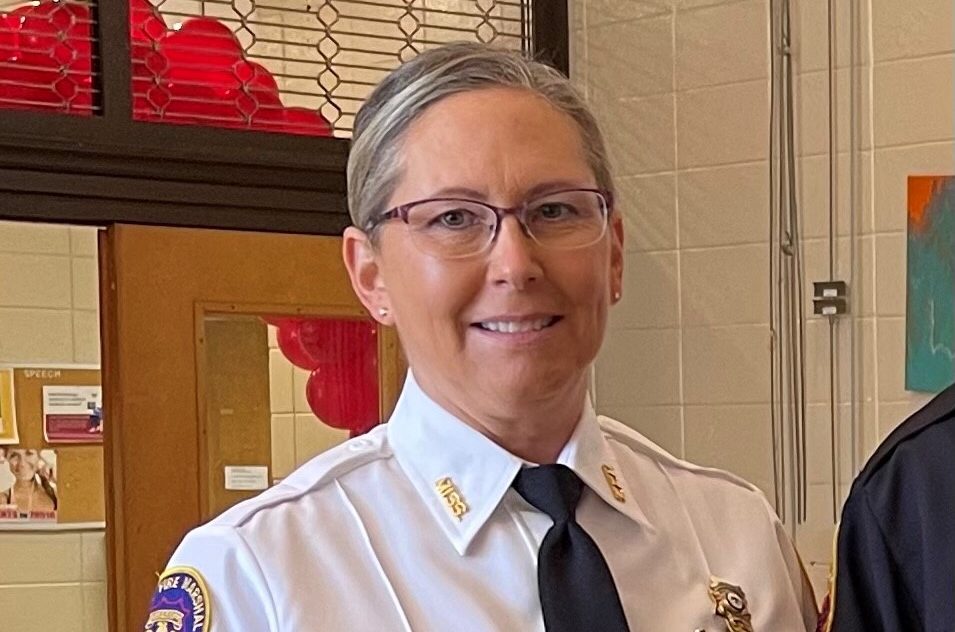 Previous Story