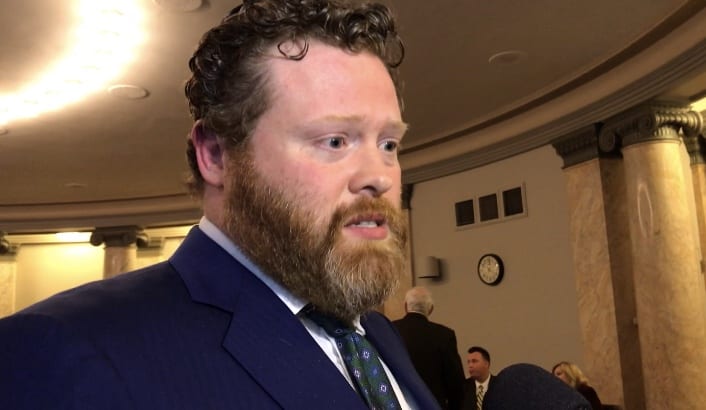 Wednesday at the Capitol, the House Medicaid committee was addressed by Executive Director of Medicaid, Drew Snyder. The meeting was intended to give a report on the division as a whole and allowed Representatives to ask questions on the departments functionality and recent announcement of no deficit for the fiscal year.
While giving the report, Snyder pointedly addressed what he called the 'elephant in the room' and that was whether or not the Division of Medicaid was considering any kind of expansion.
"Obviously the issue of Medicaid expansion is a very hot topic right now and there are very strong opinions for and against it," said Snyder. "So, let me be abundantly clear, expansion is not in any way part of our agenda. Questions of expansion are left for legislators to decide."
He said what they are looking to do is meet and work with other agencies, focus on customer service, continue moving Medicaid in the right direction and focus on responsibly managing the division.
Executive Director of @MSMedicaid, Drew Snyder (@SnyGuy), has officially put the rumors to rest on whether or not the division is considering any kind of Medicaid expansion. #msleg #medicaid pic.twitter.com/OHegvGhkYV

— Yall Politics (@MSyallpolitics) January 23, 2019
Before the end of 2018, other media outlets reported 'unidentified sources' claiming Governor Bryant was considering an expansion of Medicaid, which is a decision that would directly contradict his actions in the past and his opposition to President Obama's Affordable Care Act.
The implication was that an expansion of Medicaid could happen using different terminology, because it's an election year. Rumors had been stoked for the last several weeks that legislation could be brought forth.
When asked about his conversations with Governor Bryant on the topic of Medicaid and expansion he told Y'all Politics this:
"The Governor's office has not indicated to me in any way that Medicaid expansion is on the agenda for 2019," said Snyder. 
This statement stands by what the Governor has said on the matter as well.
As the meeting continued, a bipartisan 'pat on the back' was given to Snyder and his team for the work they have already done in the Medicaid program since he was appointed to the position last year.
Representative Steve Holland commended his regional Medicaid office and said he has experienced very smooth sailing. He gave the division an overall 'high B plus,' even with suggestions on programs like Assisted Living Wagers and the Managed Care Plan.
Rep. Omeria Scott requested several bits of information from Snyder and his team concerning how the cap is determined for the elderly seeking home care services and what contractual agreements were held onto and dismissed in order to get to a place where no deficit is requested. She said this could be influential information in making decisions on who to contract with in the future.
With the compliments and questions, Snyder admitted that Medicaid is not where it needs to be. However, he said he and his team are working hard to ensure programs like Managed Care are successful in order to see Medicaid as a whole successful. He hopes that program stability over the next few years will bring some of those results.
"I agree with Rep. Holland," said Rep. Becky Currie. "It's much better than it ever was and I do believe that's because you're there and I appreciate your attitude of not letting groups run Medicaid, you're running Medicaid. For that I thank you for taking charge."
But Snyder said, the credit isn't all his.
"We've got a really good team. We've got some folks that could retire tomorrow and I'm thankful that they continue to stay," said Snyder. "We've got some really bright young folks too. It's 922 people and a lot of good people in there that are trying to make this thing work."
You can view the full presentation given to House members below:
Medicaid House Presentation by yallpolitics on Scribd
About the Author(s)
Sarah Ulmer
Sarah is a Mississippi native, born and raised in Madison. She is a graduate of Mississippi State University, where she studied Communications, with an emphasis in Broadcasting and Journalism. Sarah's experience spans multiple mediums, including extensive videography with both at home and overseas, broadcasting daily news, and hosting a live radio show. In 2017, Sarah became a member of the Capitol Press Corp in Mississippi and has faithfully covered the decisions being made by leaders on some of the most important issues facing our state. Email Sarah: sarah@magnoliatribune.com
More From This Author
Previous Story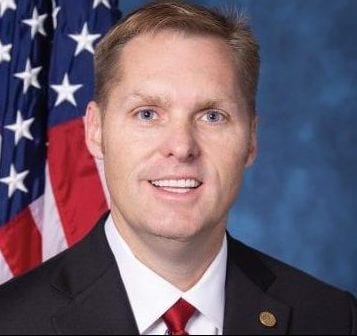 Next Story