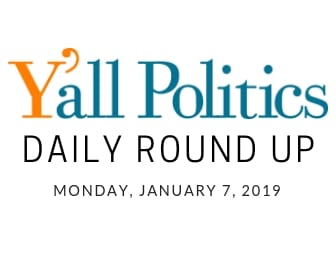 "He's going to have a fight on his hands," Wiseman said of Reeves.
Reeves also will be eyeing his approval ratings as he heads into his final session. An October Chism poll found 37 percent approve of his performance while 32 percent disapprove.
That leaves a "rather high" percentage of voters unsure about Reeves — surprising for an experienced Republican politician who has name recognition around the state, said Nathan Shrader, an assistant professor of political science at Millsaps College. Hood, meanwhile, has a 50 percent approval rating, compared to 27 percent disapproval.
Reeves also likely will be aware he needs to reinforce his conservative bonafides, Shrader said, considering another declared candidate, state Rep. Robert Foster, R-Hernando, is aligning himself to the right of the lieutenant governor.
Congressman Thompson accuses Homeland Security Secretary of 'outright lies"
ICYMI – Chairman @BennieGThompson calls out Secretary Nielsen's outright lies on border policies, calls for hearing https://t.co/f00qLjcwH0 via @HuffPostPol

— Committee on Homeland Security (@HomelandDems) January 6, 2019
READ: Chairman @BennieGThompson requests @DHSgov Secretary Nielsen come before the Committee on to answer for the Administration's failed border security policies: pic.twitter.com/oI0TWADEJj

— Committee on Homeland Security (@HomelandDems) January 5, 2019
Senator Roger Wicker brought multiple acts to law before the start of new Congress, one that will significantly help recreational fishermen.
"The Modern Fish Act,' originally proposed by Wicker, recognizes in federal law the separation of commercial and recreational fishing. This new law seeks to resolve some of the problems faced by anglers when trying to follow guidelines.
These guidelines can shorten recreational fishing season substantially. 'The Modern Fish Act' is the starting point to change these guidelines so they don't unnecessarily restrict recreational fishermen.
Bryant promotes Governor's Workforce Summit
I hope to see all of our Mississippi business owners, CEOs, HR managers & workforce development partners at our Jan. 23 summit in Jackson. We'll be focusing on workforce solutions in MS. Deadline to register is tomorrow, Jan. 7. Link: https://t.co/gTTpD0zZxo pic.twitter.com/vohgCb0TBf

— Phil Bryant (@PhilBryantMS) January 6, 2019
For some, it will be their last session, at least in their current jobs. Lt. Gov. Tate Reeves has announced a run for governor, and a number of legislators have either unveiled plans to seek higher offices themselves or to retire.
Northeast Mississippi state senators and representatives offered a mixed verdict as to how they think 2019 elections will impact the outcome of the annual legislative process.
State Rep. Shane Aguirre, a Republican who represents part of Tupelo and is finishing his first term, said he does expect to see a lot of people trying to play things safe.
Back in 2014, lawmakers pushed through a $2,500 pay raise for teachers that was phased in over two years. The average Mississippi teacher now makes $44,659, according to the state Department of Education.
Gov. Phil Bryant wants to see lawmakers dedicate an additional $50 million to salary increases over the next two years.
Calculations by the Associated Press show that boost, if distributed evenly, would come out to an estimated $1,579 or 3 percent raise before taxes by 2020.
The lift would still leave Mississippi at the low end of average teacher salaries compiled by the National Center for Education Statistics.
We take a look ahead to the Mississippi Legislative Session with State Senator Joel Carter and State Representative Hank Zuber.
State GOP Chairman Lucien Smith says his party finished 2018 in its best trim in years and plans to win the "arms race" with Democrats in this year's statewide elections.
"(2018) proved to be an historic year in what we were able to bring in with fundraising and what we did to get the vote out (in federal elections)," Smith said. "We had 21 full-time get out the vote field people who made over the course of a four-month period close to 1.7 million voter contacts, 1.1 million calls and knocked 574,000 doors."
Smith said the GOP has an historically strong, "data driven" election infrastructure in Mississippi.
The party also hauled in $1.4 million as its candidates dominated the federal midterm elections — no great surprise in one of the reddest states in the country — retaining all its congressional seat with only one remaining in Democratic control.
Mississippi Department of Transportation Commissioner Dick Hall has announced that he will not be running for re-election in 2019. Hall made the announcement during an appearance on the Paul Gallo Show and said that he intends to finish out his term.
"I've been doing this for four decades," Hall said. "It was time to take a look and see if it is something I want to continue to do and I don't. I don't know exactly what I'm going to do, but I'm going to do something. I'm going to stay active and I will be here for another year, waiting for the completion of my term."
Sen. Wicker announces name for new Pascagoula-built ship
Today I announced a new Mississippi-built ship will be named in honor of Jeremiah Denton, a distinguished @USNavy Veteran, Vietnam POW, and U.S. Senator. It is a fitting tribute to his distinguished career of service to the nation. Read more here ⤵ https://t.co/x3YNH0k5zY

— Senator Roger Wicker (@SenatorWicker) January 4, 2019
In Vicksburg, Miss., the Friends of Vicksburg National Military Park and Campaign are paying $2,000 a day to keep the park open during the federal government shutdown.
When a storm blew down trees in the park last week, volunteers and a local contractor showed up to clear the debris. And Mayor George Flaggs Jr. said the city passed a resolution Wednesday to make up the funding when the friends fall short.
Across the country, cities, states, private agencies and volunteers are trying to fill the void created by the shutdown — with little certainty of reimbursement…
…In the meantime, the city of Vicksburg has resolved to help keep the park open for the duration of the shutdown, Flaggs said.
"The park is too important to the local economy of the city of Vicksburg for us to lose one cent while government continues to play politics," he said. "I don't want to lose . . . momentum because of what's going on in Washington, D.C."
"I don't believe in [shutting down] any government," he said. "Government is a function of the people and by the people."
More From This Author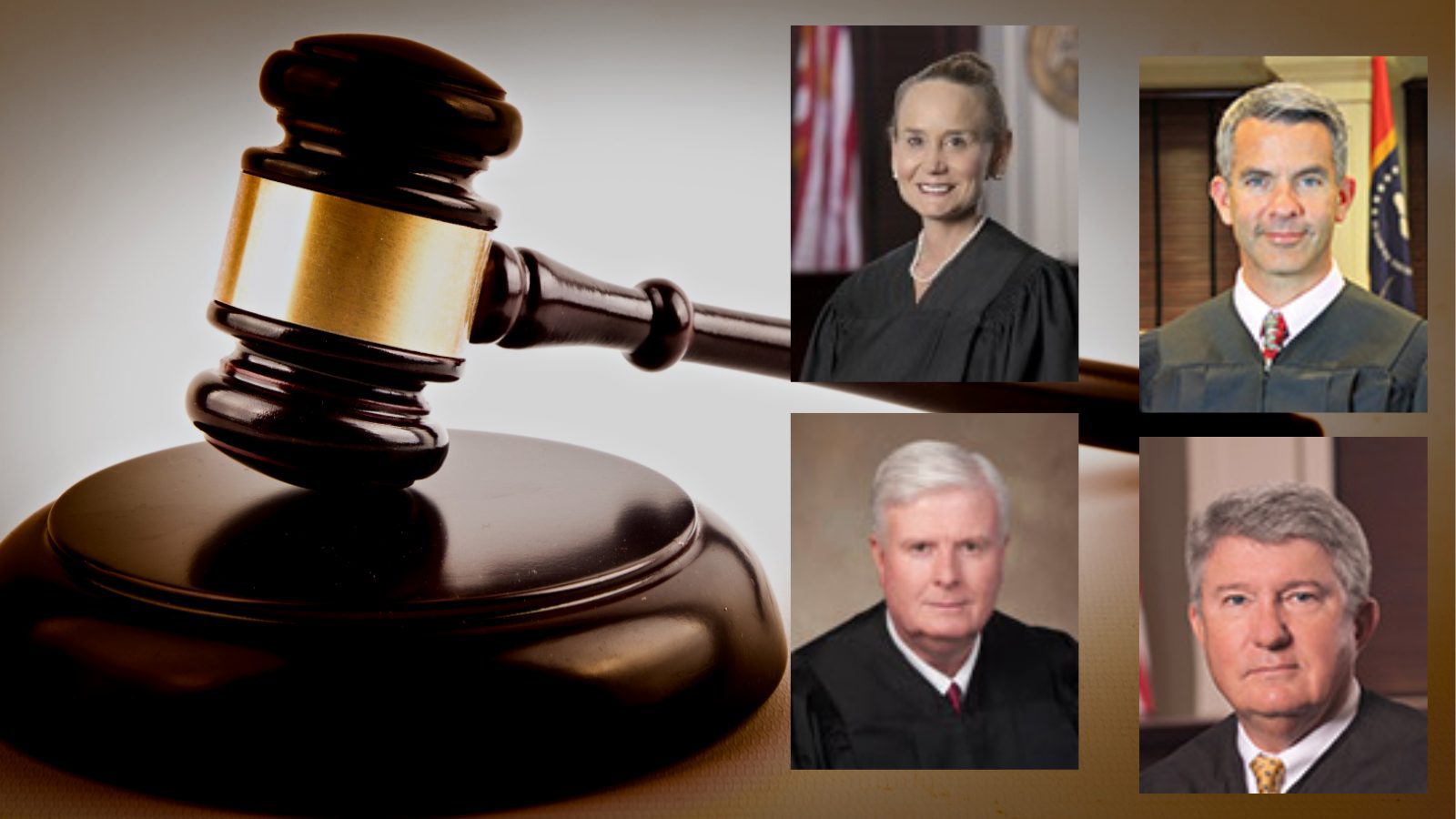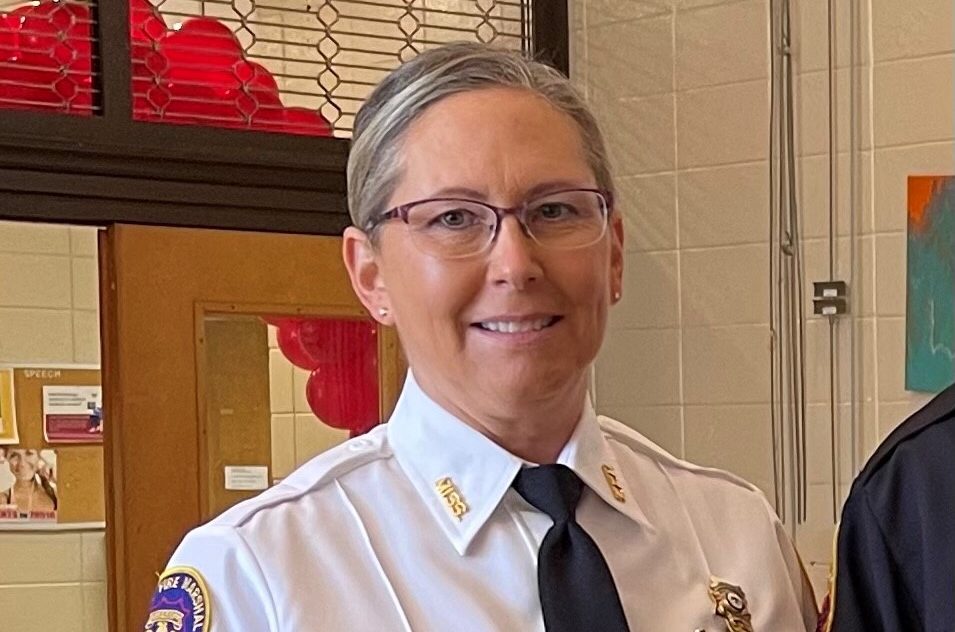 Next Story