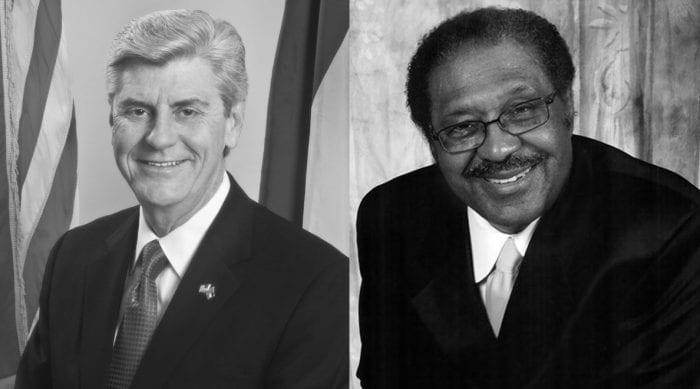 MSTop50 has named Governor Phil Bryant and Former Speaker Pro Tempore Robert Clark, Jr., for its Hall of Fame designation for 2019.
In its third year, the MSTop50 Award annually recognizes the top 50 most influential Mississippians in the areas of elective/appointed government service; lobbying/government relations; and business, media and culture.   The event is sponsored by Entergy Mississippi and Mississippi Farm Bureau.
The Hall of Fame designation of the award is sponsored by Capitol Resources & Tower Loan.
Governor Phil Bryant
Phil Bryant is near the end of his second term as governor of Mississippi, and is currently presiding over the most prosperous era the state has ever known. His tenure is punctuated by historically low unemployment, improvements in education statewide, an unprecedented relationship with a sitting US President, and large economic development wins featuring companies such as Continental Tire, Toyota, Yokohama Tire and Amazon.
Phil Bryant was sworn in for his second term as Mississippi's 64th governor on January 12, 2016. Before becoming the state's chief executive, Bryant was lieutenant governor from 2008-2011. He also served as state auditor and represented his legislative district in the Mississippi House of Representatives for five years.
Former Speaker Pro Tempore Robert Clark
Robert Clark is the most pioneering black elected official of the modern era in Mississippi.
Robert George Clark, Jr. was elected to the Mississippi House of Representatives in 1967 and was the longest serving member in continuous service at his retirement in December 2003. He was the first black elected to the state legislature since the Reconstruction era. In January 1992, he was elected as House Speaker Pro Tempore. He was re-elected to this position at the start of the 1996 and 2000 sessions, a position he held for 12 consecutive years, until his retirement.
While in the House of Representatives, he represented District 47 which at various periods encompassed parts of Holmes, Attala, Yazoo and Humphreys Counties. He was succeeded in office by his son, Bryant Clark.
MSTop50 Event
An event celebrating the 2019 class of honorees will be held at the Old Capitol Inn in Jackson on Monday, February 18, 2019 at 7:00 p.m.  Governor Bryant and Speaker Clark will be honored in person at the event and are scheduled to speak.
MSTop50 awardees will be announced throughout the month of January online and all will be honored at the event.
More information about the event can be found on the MSTop50 website.
More From This Author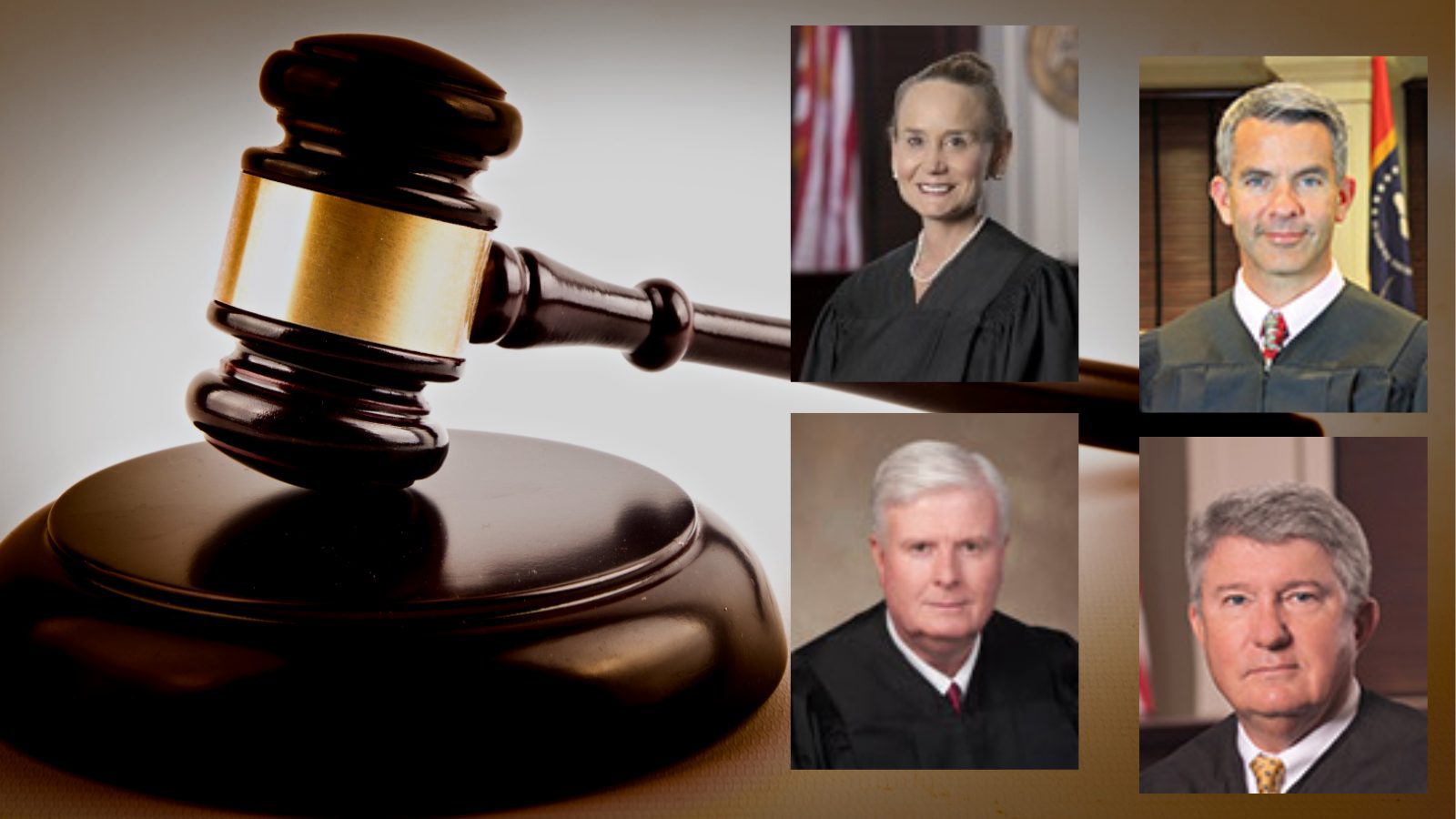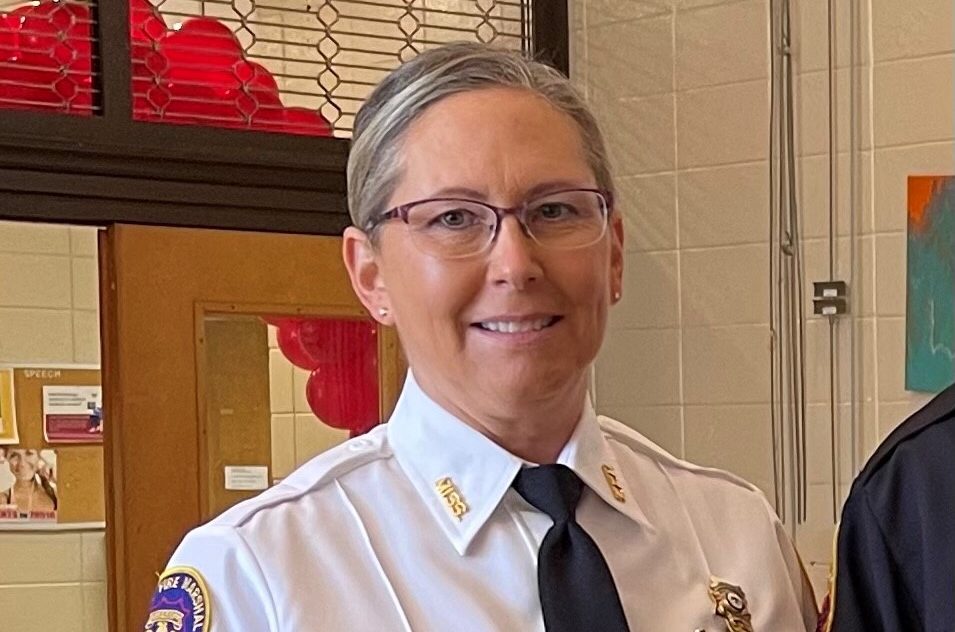 Previous Story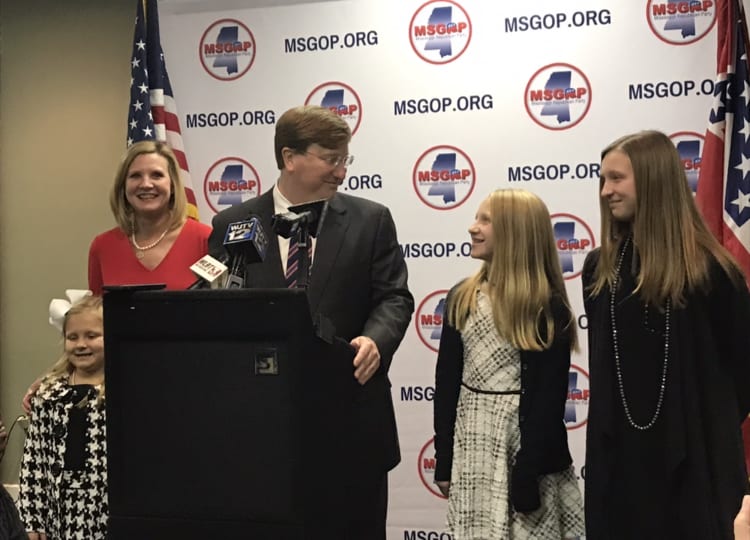 Next Story