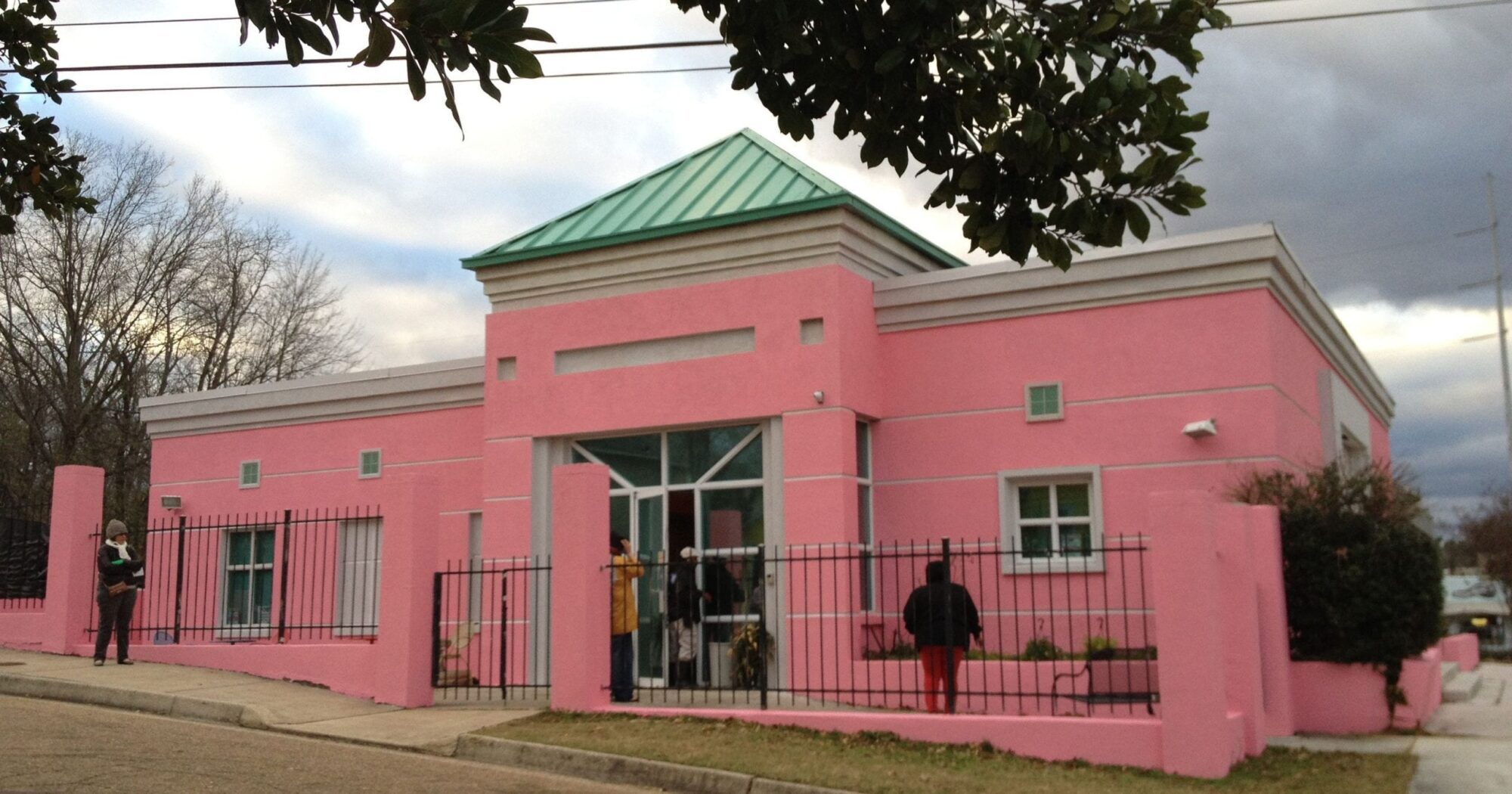 Photo courtesy of the Clarion Ledger
A bill passed in the 2018 legislative session that would ban any abortion after 15 weeks has been overturned by a U.S. District Judge.
Just hours after being signed the states only abortion clinic sued. According to the Clarion Ledger, the Center for Reproductive Rights filed the suit on behalf of Jackson's Women's Health Organization because a woman at 15 weeks gestation was scheduled to have an abortion at the clinic and the ban would have legally prohibited her from doing so.
The clinic currently performs abortions up to 16 weeks.
Also just after signing, U.S. District Judge Carlton W. Reeves issued a 10-day restraining order on the ban that was then extended.This week he ruled in favor of the clinic in their suit, which undid the ban.
Judge Reeves wrote that "Mississippi's law violates Supreme Court precedent, and in doing so it disregards the 14th Amendment guarantee of autonomy for women desiring to control their own reproductive health."
However not everyone sees the ban as a move forward.
"This is a sad development for the health of women and for the health of the unborn," said Speaker of the House Philip Gunn.
When the bill was passed and signed it made Mississippi the leader in restriction on abortions. No other state has a 15 week abortion ban. Current state law prohibits the procedure to occur after 20 weeks gestation
"Our victory today means that women in Mississippi will maintain the ability to make their own decisions about whether and when to terminate a pregnancy," said Nancy Northup, president and CEO of the Center for Reproductive Rights in an emailed statement. "Today's decision should be a wake-up call for state lawmakers who are continuously trying to chip away at abortion access. Such bans will not stand in a court of law."
About the Author(s)
Sarah Ulmer
Sarah is a Mississippi native, born and raised in Madison. She is a graduate of Mississippi State University, where she studied Communications, with an emphasis in Broadcasting and Journalism. Sarah's experience spans multiple mediums, including extensive videography with both at home and overseas, broadcasting daily news, and hosting a live radio show. In 2017, Sarah became a member of the Capitol Press Corp in Mississippi and has faithfully covered the decisions being made by leaders on some of the most important issues facing our state.
More From This Author