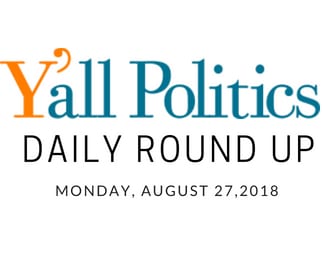 WJTV – Two candidates in U.S. Senate race hold events in Jackson
#MS04 Democrat candidate Anderson speaks at #MSSen candidate Espy's Jackson HQ opening
Thank you @JerameyForMS for your kind words. https://t.co/nDweZBQM5p

— Mike Espy (@espyforsenate) August 26, 2018
#MSSen: Baria on immigration
David Baria @dbaria doesn't support Trump's inhumane immigration policy but does support renewing DACA and compassionate asylum for victims of domestic violence. Mississippi will be #BetterWithBaria #FlipTheSenate #FlipMSBlue pic.twitter.com/ZBlFpBC5Mr

— Ginny (@knittinginny) August 27, 2018
Indeed, history shows time and again that when the rich and powerful become too rich and powerful, the people revolt. In America, revolts usually occur at the ballot box.
Policies enacted by the Trump administration are accelerating income and wealth disparities. As tax cuts make the rich richer, cuts in social programs make the poor poorer. Despite low unemployment and a booming stock market, wages for the middle class and working poor have not moved. They have actually declined when inflation is taken into account.
The disruption, discord, and disdain emanating from the White House only cause more unrest. Perhaps as soon as this November, the risks of political upheaval may be realized.
The likely beneficiary of such upheaval is the Democratic Party. If they score heavily in upcoming elections, the move toward socialistic practices that traditionalists fear will occur.
Ironic isn't it. The uncaring, bombastic anti-social agenda pushed by Trump and his Republican congressional allies may be the very thing that tips the balance and puts Democrats back in power.
You can get a sense of the shifting tides even here in Mississippi. How is it in this oh so Republican state that Democratic senate candidate Mike Espy and potential Democratic gubernatorial candidate Jim Hood are given decent odds to win?
Wicker, Hyde-Smith support keeping pressure on Iran
Keeping pressure on Iran to stop nuclear weapons development and global terrorism is necessary. @SenatorWicker and I joined @SenTedCruz to show support for @POTUS maximum pressure campaign. Read more here: https://t.co/kJ629EMX0l pic.twitter.com/WAyG8AgmGR

— U.S. Senator Cindy Hyde-Smith (@SenHydeSmith) August 24, 2018
WLOX / WLBT – Special Session will continue today
WLOX.com – The News for South Mississippi
The House on Friday passed a heavily amended Senate lottery bill that would direct some future funds toward education instead of roads and require a new Mississippi Gaming Corp. and its board to abide by state public records and open meetings laws.
The House vote, after lengthy debate and numerous amendments, was 71-43 in favor of a lottery. The Legislature adjourned until Monday, prolonging a special session the governor had initially hoped would be finished by Friday.
"This bill is polluted," said Rep. Steve Holland, D-Plantersville. "But throw out the churches. People in Mississippi want the lottery. It's time we give them what they want."
The House also voted to strip strict prohibitions against video lottery terminals, after the House Gaming Committee earlier in the day had added such prohibitions.
Senate leaders will decide whether to accept the changes or invite conference. With the latter, which is almost certain, three lawmakers from both chambers would work toward a compromise.
Mississippi senators passed their own version of a bill to send a share of the tax on internet sales to cities and counties.
The state Senate voted 48-3 Friday to pass House Bill 1 after making some minor changes. The bill, which returns to the House, is meant to help improve road and bridge conditions.
Legislative leaders say the plan would provide $110 million annually to cities and counties in 2022 when fully phased in.
Counties could spend the money only on roads and bridges, while cities could also spend money on water and sewer work.

Democrats voting yes (9)
Barnett, Heidelberg; Blackmon, Canton; Butler, Port Gibson; Dearing, Natchez; Horhn, Jackson; S. Jackson, Preston; W. Simmons, Cleveland; Turner-Ford, West Point; Witherspoon, McComb.
Republicans voting yes (21)
Blackwell, Southaven; Burton, Newton; Carter, Gulfport; Caughman, Mendenhall; Chassaniol, Winona; Clarke, Hollandale; DeBar, Leakesville; Doty, Brookhaven; Gollott, Biloxi; Harkins, Brandon; Hill, Picayune; Hopson, Vicksburg; Kirby, Pearl; Michel, Jackson; Moran, Kiln; Seymour, Vancleave; Tollison, Oxford; Watson, Hurley; Whaley, Potts Camp; Wiggins, Pascagoula; Younger, Columbus.
Democrats voting no (8)
Blount, Jackson; Bryan, Amory; Dawkins, Pass Christian; Frazier, Jackson; Jolly, Houston; Norwood, Jackson; D. Simmons, Greenville; Wilemon, Belmont.
Republicans voting no (12)
Branning, Philadelphia; Browning, Pontotoc; Carmichael, Meridian; Fillingane, Sumrall; Hudson, Hattiesburg; G. Jackson, French Camp; Massey, Nesbit; McDaniel, Ellisville; McMahan, Guntown; Parker, Olive Branch; Parks, Corinth; Polk, Hattiesburg.
Democrat not voting (1)
R. Jackson, Marks.
Democrat absent (1)
Jordan, Greenwood.
Gov. Bryant remembers Sen. McCain
I had the honor of meeting Sen. John McCain a number of times, including the presidential debate at Ole Miss. He would remind me Camp McCain was named after his uncle. Both are great American heroes. We now pray for God's eternal blessings upon his family.

— Phil Bryant (@PhilBryantMS) August 26, 2018
The Mississippi Do Not Call List "works wonderfully" for those who obey its provisions, said Brandon Presley, chairman of the Mississippi Public Service Commission.
About 140 companies and other entities have registered on the list.
"The problem we have is 90 percent of these calls are originating in a foreign country or from a robocaller," Presley said in an interview.
"These are coming from people who are not registering with the state or with the Federal Trade Commission," he said. The FTC earlier this year filed a complaint in federal court to attack the problem.
Wicker, Hyde-Smith, Palazzo announce school hardening grants
Today @SenHydeSmith, @RepPalazzo, and I announced a $6.98M @fema grant to support a wind retrofit and roof hardening project at 8 schools damaged by Hurricane Katrina in Harrison County. @Harrison_PRS https://t.co/w1HsNPgD64

— Senator Roger Wicker (@SenatorWicker) August 24, 2018
Unified Brands, a commercial kitchen equipment manufacturer, is expanding in Vicksburg.
The company's expansion represents a $9.5 million investment and the creation of 250 jobs. Unified Brands already employs 175 workers in Byram, bringing their total number of Mississippi employees up to 425.  As Mississippi's unemployment rate remains at historic lows, Governor Bryant said that this is another example of growth in the state.
"Mississippians are hard workers who take pride in a job well done, as evidenced by Unified Brands' decision to grow its operations in our state and create hundreds of new jobs in Warren County. Vicksburg has enjoyed recent economic growth, and this exciting announcement continues that momentum," Gov. Phil Bryant said.
NAACP looks to register more black voters in South
Civil rights groups, including the @NAACP, plan to ramp up get-out-the-vote efforts in Mississippi. @DerrickNAACP: We want to make sure that African-Americans in Mississippi are fully engaged and their voices are heard at the ballot box. https://t.co/Juey05S7R9 via @clarionledger

— Deborah Berry (@dberrygannett) August 24, 2018
WLOX – NAACP banquet features Georgia governor candidate Stacey Abrams
More From This Author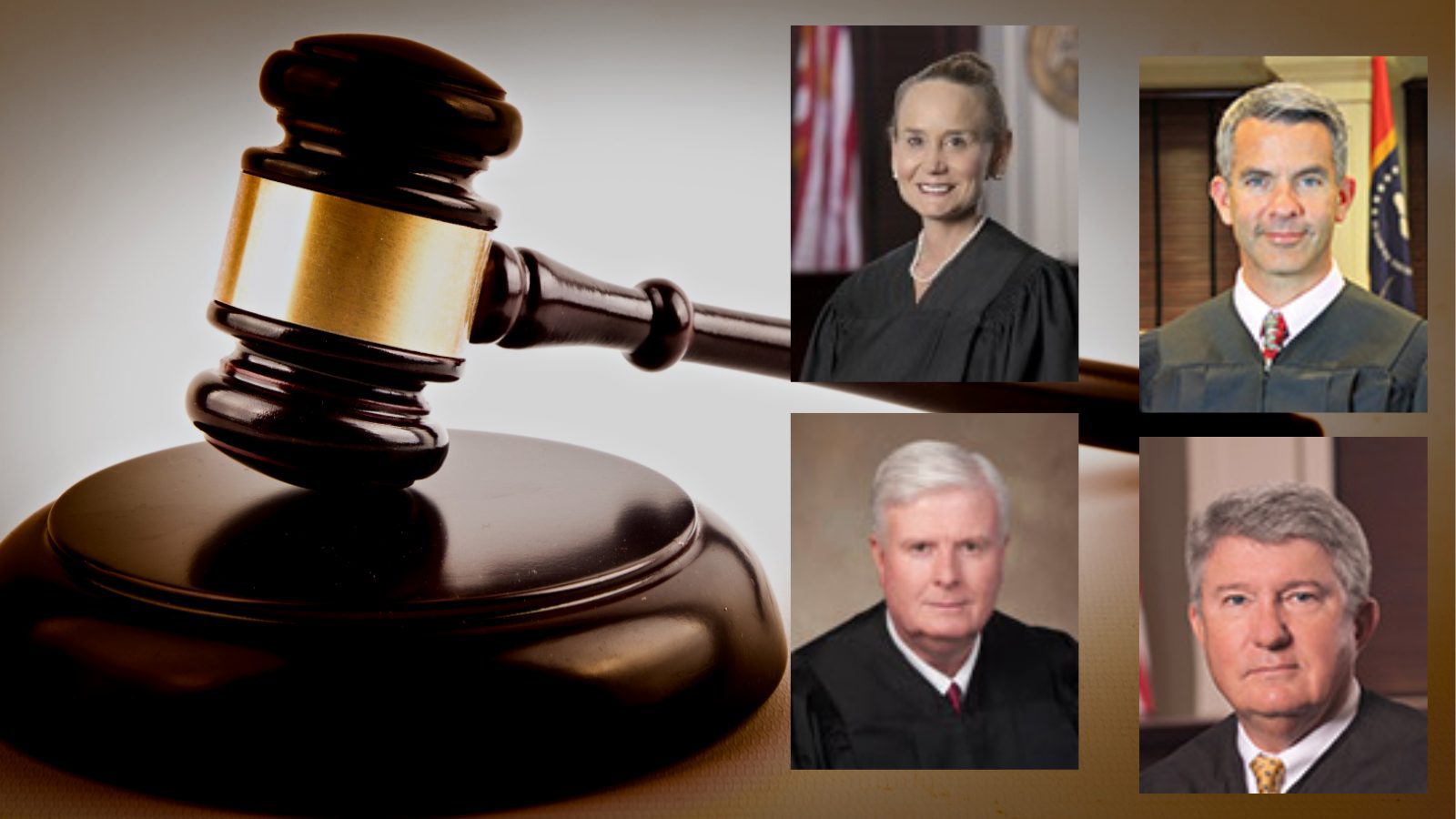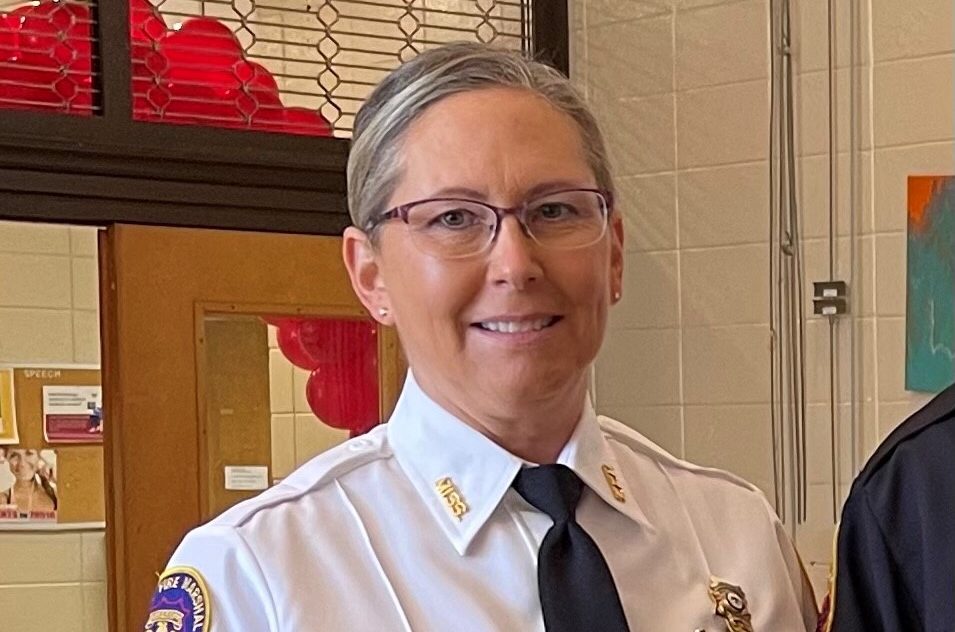 Previous Story