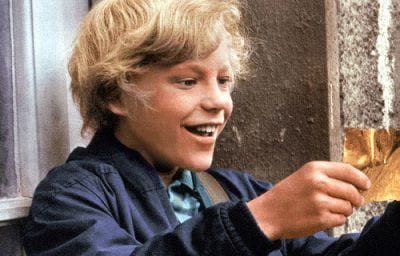 by Alan Lange
The replacement of Senator Thad Cochran is the political prize of a generation.  Governor Phil Bryant has a tall task ahead of him.  Bryant has been clear that he won't choose himself, so for the sake of discussion, we will assume he's not in the running.
Political pundits seem to be thinking about this race along pretty clinical assumptions – that there will only be two Republicans (presumably whoever Phil Bryant appoints and possibly state Senator Chris McDaniel if he switches races) and one Democrat (Mike Espy has announced his interest).  The reality will likely be messier than that.  There's a real possibility that there are 5-10 candidates in that race with 4-5 being legitimate contenders.  Word is circulating that names from Mississippi Democrat elected officeholders past are starting to make calls in DC, even after the Espy announcement.  Again, it's a once in a generation political prize and it will be hard for both parties to keep people on the sidelines just in the name of party unity.
The ideal candidate is (in order)
Electable in what might be the most challenging special election in a generation
An "instacandidate" with a Day 1 political apparatus that can concurrently run a statewide campaign, raise $5 million and be a US Senator between April 1 and November
Reliable in terms of voting (Republican)
Young enough to build seniority
Willing to take the job and make essentially a 20+ year commitment
That's a really tall order.  There doesn't appear to be anyone that fits all of the aforementioned criteria perfectly.  So Bryant will be forced to make a decision among a field of largely qualified but imperfect candidates.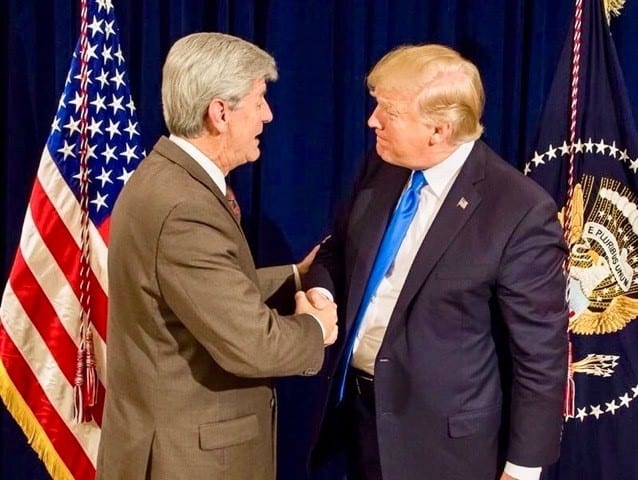 Bryant's legacy will be unquestionably on the line, and he knows that this is a Republican vote that the Senate has to maintain for President Trump's agenda.  The good news for Bryant is that he remains really popular.  His support, along with President Trump's support, will theoretically go a long way to helping influence conservatives in Mississippi that the choice he makes should stick.  That makes a "Doug Jones" scenario substantially less likely in Mississippi as Alabama Governor Bentley was "damaged goods" politically and had no political capital to grace onto his nominee.
The clock on the appointment won't start ticking until Senator Cochran's vacancy is certified by the Senate on April 1.  But there is likely to be substantial vetting in the coming weeks as there are some statutory deadlines (that are a bit open for interpretation)  for Bryant to make the appointment.
Here's the list that we've ranked in terms of viability.
Tate is logically the first pick.  It's all but his if he wants it.  But does he want it?  He's got a pretty solid chance to be Governor of Mississippi and to finish his first term before he's 50.  Politically, that's pretty tough to pass up.  He's probably one of the only people for whom the opportunity to be a US Senator might still be a real possibility for later in his political career, should he choose to then pursue it.
Pluses – Money, name ID, organization, ruthless campaigner and fundraiser, age
Minuses – He just may not want it and he does have a young family
Delbert is probably the second most likely candidate.  Like Reeves, he has great name ID, he's a good fundraiser and he's done really well at the Secretary of State's office.  Like Reeves, he has a pretty good look at a statewide office (reportedly Lt. Governor in 2019), but a US Senate seat is arguably better than Lt. Governor.  He'd arguably be one of the smartest members of the US Senate on the day he got selected, and would likely be an outstanding legislator.  Plus, it would be a hell of a capstone on his political career.
Pluses – Likeability (lady on the bench ad), name ID, money, good political apparatus, hard campaigner
Minuses – Age – he just wouldn't foreseeably have the 20+ year runway that Governor Bryant has said he's looking for
Congressman Gregg Harper would obviously have the shortest learning curve.  He's got good name ID and really good campaign experience.  He's very close to Phil Bryant and would be a super reliable vote and a known quantity.  However, there's just not the sense that he wants the job.  He seems to be quite content with his pending retirement from Congress.
Pluses – Experience, popularity in his district, name ID, reliable vote
Minuses – Age, the fact that he doesn't seem particularly interested in the spot, and he's never run statewide
Gunn, like Reeves, has tremendous legislative experience. Running the House of Representatives has probably given him an acute understanding of how to actually move legislation.  Gunn is a good campaigner and has a lot of support from the business community.  He's relatively young, 55, and is a reliable conservative on almost every front.  The business community would be tickled with a US Senator Gunn.
Pluses – Age, Legislative experience, good on stump, family with mostly grown children, lots of support from business community
Minuses – Has not run statewide, his stance on the MS flag might alienate some voters
Stacey Pickering comes from a longtime political family that has toiled in the vineyard of Republican politics for a generation.  As Auditor, he's done well and he's worked hard on accountability to voters.  On the stump, he's outstanding – arguably the best of the potential group of replacements.  He's run statewide and been tested.  He ran as an incumbent in a hotly contested primary in 2015 and beat Madison Mayor Mary Hawkins-Butler badly – even in her home county.  He has good legislative experience in the state Senate.  Also, he comes from Chris McDaniel's backyard and would likely cut into McDaniel's home turf in a way that few other prospective candidates could.
Pluses – Age (49), Family status (mostly grown children) name ID, statewide campaign experience, good campaigner, legislative experience
Minuses – Has not had ability as Auditor to raise significant campaign money, some prior campaign finance spend baggage that got hashed out in 2015
Hyde-Smith has done an outstanding job as Agriculture Commissioner and certainly has a base of agriculture-minded constituents to tap into.  She's only been involved in Republican politics since 2010, when she switched parties.  She has legislative experience in the State Senate, and she would prospectively be the first female US Senator from Mississippi.  She's not been as battle tested on a statewide level as some of the other options, but she's likable and has shown the propensity to work hard.
Pluses – Good on the stump, high likeability, good support from agriculture interests, legislative experience, would be a historic choice as first female senator from Mississippi
Minuses – Substantially lower name ID, and does not have a long history with the Republican party
State Senator Josh Harkins is someone you could build a campaign around, but obviously for an appointment like this, he'd need a whole lot of help from Phil Bryant and Donald Trump.  He's been a solid vote in the state senate.  He's from a super strong Republican area (Rankin County).  He's got good family connections to the local and state Republican Party, and he's someone who would be willing and able to serve 4 terms or more in the US Senate.  A pick like Harkins would be a straight bet on the future.  There certainly more seasoned options available.  He's got all of the political and personal tools and he's got a good record, but he's obviously never run a statewide campaign before and never had the spotlight on him the way it would be on him if he were picked.
Pluses – Age, ability to commit significant dollars to a campaign, solid republican credentials, no baggage or a substantial history to attack
Minuses – Low name ID, never run a statewide campaign
Michael is a strong young conservative.  He was an early supporter of Chris McDaniel and has been one of the few remaining allies of McDaniel in the state Senate.  He had designs on running for LG in 2015 against Tate Reeves, but thought better of it towards qualifying day.  Watson, like Harkins, would be a straight bet on the future (he just turned 40).  Money and support from DC might be a little dampened for him versus Harkins just because of the uncertainty of how he would ally himself politically (both short term and long term).  He's also not known much beyond the Gulf Coast, and it's historically been tough for Coast candidates in statewide races.
Pluses – Age, Good on the stump, and he could keep McDaniel out of the race
Minuses – His closeness with Chris McDaniel, the fact that he's possibly a less predictable R vote, never run a statewide campaign, not quite in sync with the rest of the party apparatus in Mississippi (which he would desperately need)
US Attorney Mike Hurst is someone who will likely continue to pop up on lists like this for higher political office.  He ran a good race against AG Jim Hood in 2015, so he's likely still fresh on voters' minds.  He's young and charismatic and has a really strong background in public service.
Pluses – Ran a really good contested statewide campaign in 2015 against Hood, Age, Ambition, public service background
Minuses – Just got confirmed to US Attorney, lost statewide race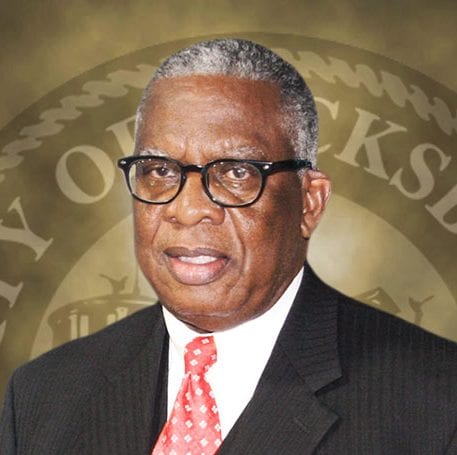 George Flaggs continues to defy convention and would be considered the longshot of all longshots.  He's liked by Republicans, but he's not one.  However, this week, he announced that he was leaving the Democrat party to become an Independent.  He's been seen at the Trump White House along with other municipal leaders in Mississippi pushing for infrastructure spend in our state.  For a once in generation political appointment, it wouldn't go to Flaggs unless he made the commitment to switch fully to the Republican party.
Pluses – Competent administrator with long political history, would be historic pick
Minuses – Not a Republican, small elected base, never run statewide
A few additional names
If the consideration for the seat gets this far down the list, Bryant could just about name anyone, but there are a couple of way-down-the-list dark horses worth at least mentioning.
Trent Lott or Haley Barbour – Neither are likely on the list, but either would probably jump at the chance – especially if there was a true interim appointment required
Lucien Smith – Head of the MSGOP.  Runs the state party.  Close to Bryant.  Ran statewide and lost in a primary.  Very young.  Very smart.
Pascagoula Mayor Dane Maxwell – Very close to President Trump.  Ascendant in the Republican party.
That's our list.  Tell us yours!  Or, tell us what you think of our list on social media.
Again, tune into Y'all Politics online or via social media to keep up with this and all of the political news in Mississippi.
More From This Author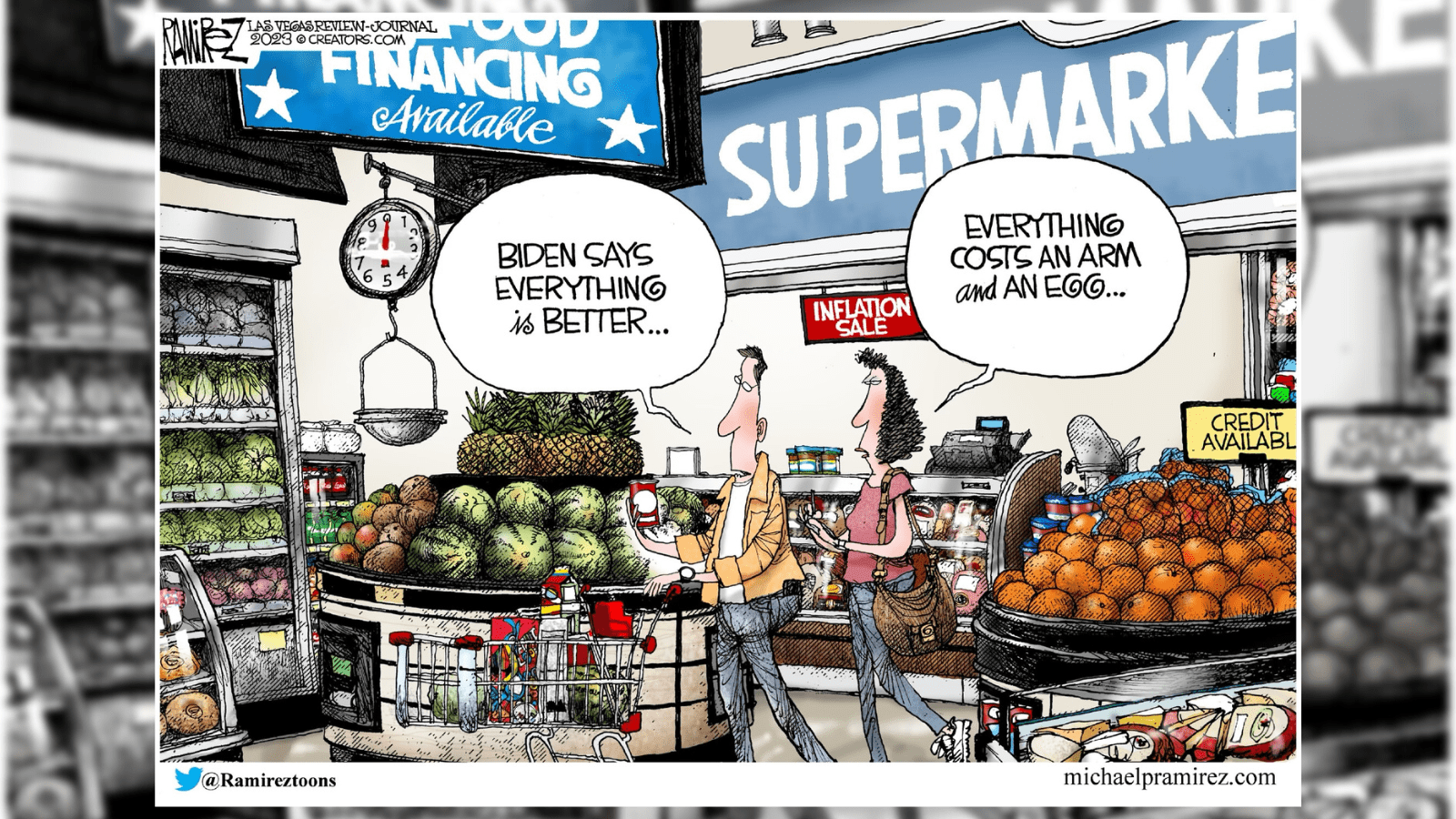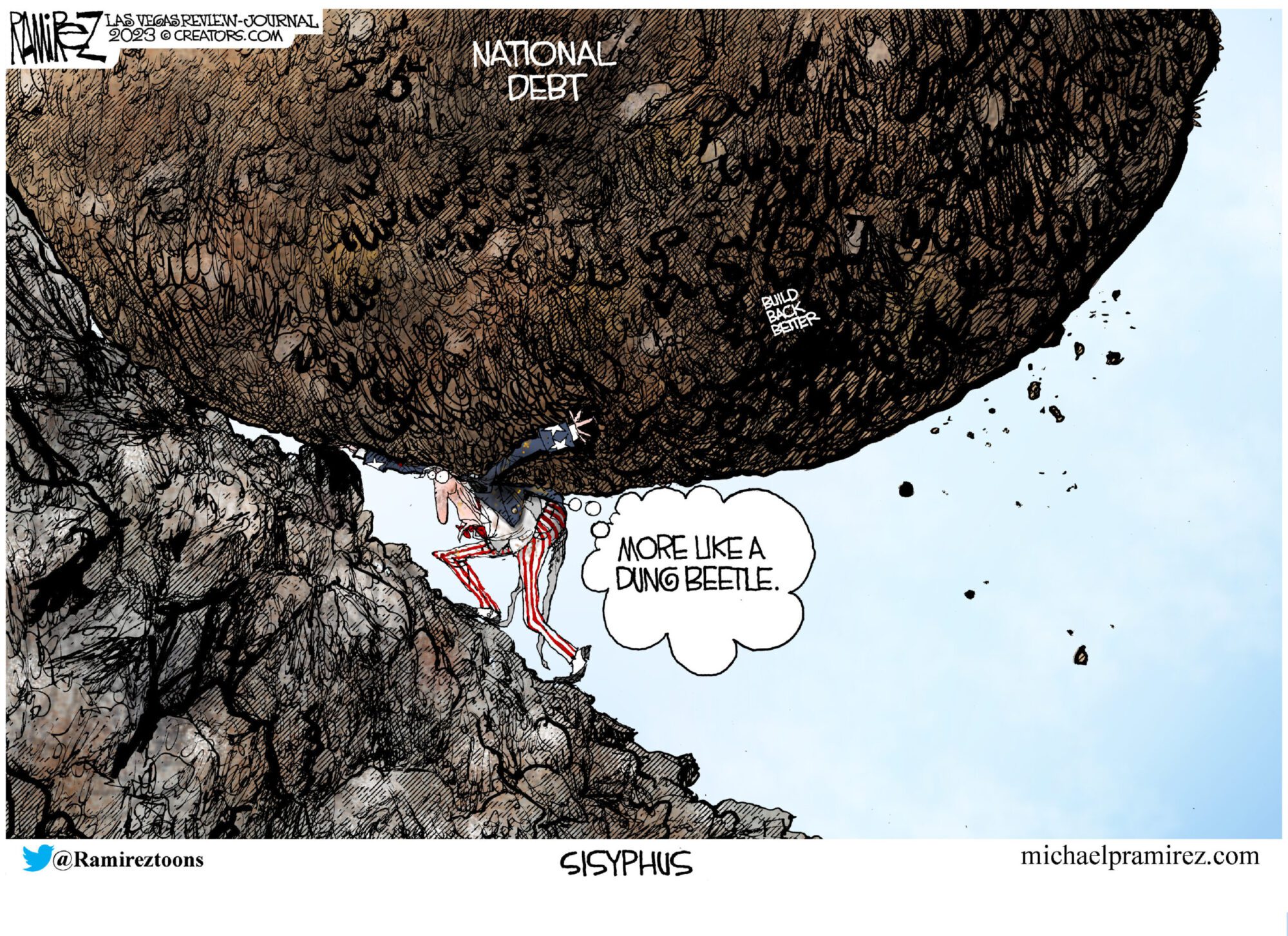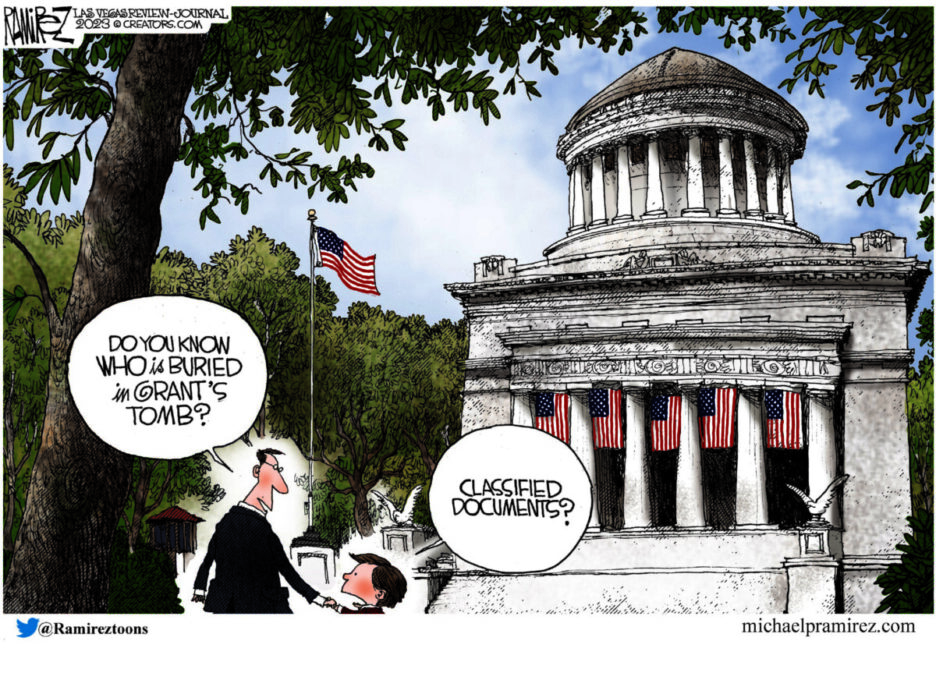 Previous Story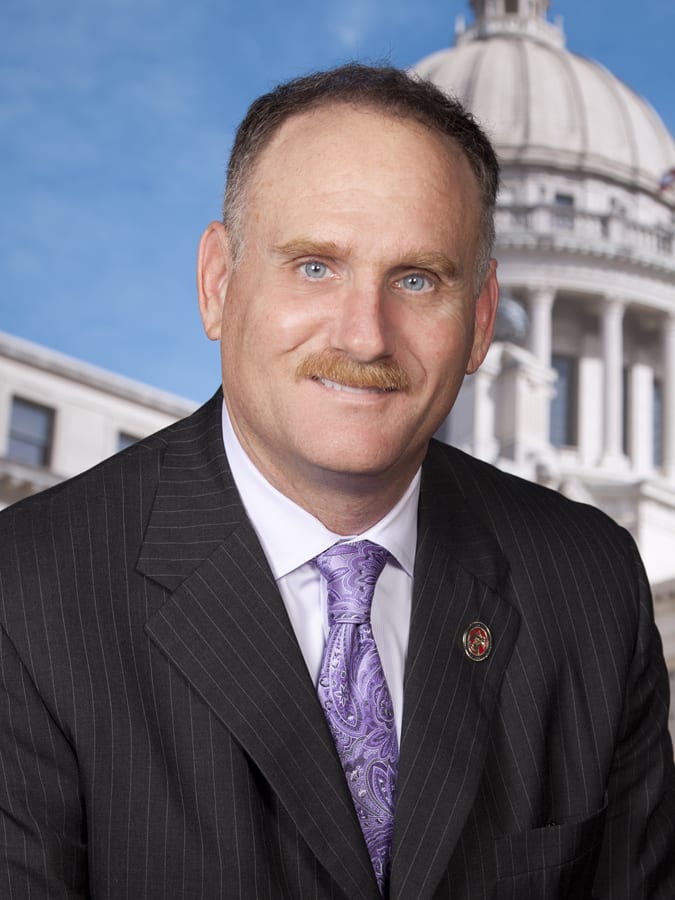 Next Story