In another in a long line of seemingly meaningful behind the scenes moves that should impact the Mississippi Senate seat up in 2018, Senator Roger Wicker announced today that he has garnered 65 Chairs/Co-Chairs of the Donald Trump Presidential Campaign in Mississippi. This after a McDaniel oriented PAC released a list of grassroots people urging him to run that featured only one or two elected officials and no one particularly close to the Trump campaign.
What is likely even worse news for McDaniel's chances is that the Mercer family has now disavowed itself of all things Steve Bannon. This after Bannon attacked President Trump and his family openly, to which Donald Trump replied . . .
The Mercer's put $50,000 of "go fish" money in McDaniel's PAC. Bannon is the one urging McDaniel to run against the Trump-supported Wicker. If Mercer pulls out of funding McDaniel like he's pulling out of funding Bannon, that would be a major and possibly catastrophic blow to McDaniel's campaign/non-campaign for Senate.
Verbatim Release Below
65 TRUMP CAMPAIGN LEADERS ENDORSE WICKER
Sixty-five county chairs, co-chairs, and other leaders of the 2016 Donald J. Trump for President campaign from across Mississippi are endorsing Senator Roger Wicker for re-election in 2018. They issued the following joint statement:
"We served in Mississippi for the Donald Trump for President Campaign, and today we endorse Roger Wicker for U.S. Senate. We understand the importance of keeping an effective Senator who is fighting for Mississippi and supporting the President's agenda.
"Senator Roger Wicker has voted with President Trump's agenda 96.4 percent of the time. No Senator has a higher rating. Senator Wicker has successfully worked to keep President Trump's agenda moving forward, including the recently passed tax cut and building up our U.S. Navy, which is in line with President Trump's priorities for strengthening our national security and protecting America's interests around the world.
"We are proud of the President's conservative successes in 2017:
· Eliminating more than 1,600 regulations, saving job creators billions of dollars in unnecessary costs;
· Confirming a record number of conservatives to federal court positions;
· Providing much-needed tax relief for working families;
· Repealing the oppressive Obamacare individual mandate; and
· Restoring America's place as a world leader.
"We are making America great again. We are rebuilding our country. But our work is not finished. For these reasons, we support Senator Roger Wicker because he shares President Trump's commitment to creating more jobs, strengthening our military, and securing our borders. We urge our fellow Mississippians to join us in working to re-elect Senator Roger Wicker in 2018." – Mississippi Trump Campaign Leaders
Mississippi Trump Campaign Leaders Endorsing Senator Roger Wicker
Sam Abraham—Co-Chairman, Leflore County
Mary Allsup—Chairman, Noxubee County
Mike Armour—Co-Chairman, Lee County
Tab Bennett—Chairman, Itawamba County
Stevan Black—Chairman, Clay County
Josh Bowen—Chairman, Simpson County
Trey Bowman—Chairman, Choctaw County
Bruce Brice, Jr.—Chairman, Adams County
Sonya Bridges—Chairman, Jones County
Jeremy Crane—Chairman, Walthall County
Joe Davidson—Chairman, Bolivar County
Dora Day—Co-Chairman, Pontotoc County
Ricky Dubuisson—Co-Chairman, Stone County
Frank Dungan—Chairman, Neshoba County
Charles Evers—Co-Chairman, Hinds County
Carol Funchess—Co-Chairman, Amite County
Ed Funchess—Co-Chairman, Pike County
Tommy Futral—Co-Chairman, Chickasaw County
Russ Griffith—Co-Chairman, Rankin County
Dana Gwin—Chairman, Attala County
Don Halle—MS Finance Committee, Harrison County
Chrissy Heard—Chairman, Lowndes County
Paul Henderson—Chairman, Carroll County
Teena F. Horn, DMD—Chairman, Chickasaw County
Ellen Jernigan—Chairman, DeSoto County
Gail Jones—Chairman, Marshall County
Jerry D. Keith—Co-Chairman, Tishomingo County
Sue Kirk—Chairman, Grenada County
Lyndsey Lamb—Co-Chairman, George County
Janice Loften—Co-Chairman, Marion County
John Logan—Chairman, Lee County
John "Dewey" Martin—Chairman, Monroe County
Chandler Mathis—Co-Chairman, Leake County
Dane Maxwell—Trump State Director, Jackson County
Jesse McConnell—Co-Chairman, Hinds County
Chandler Mitts—Chairman, Clarke County
Alderman Alex Monsour—Chairman, Warren County
Cindy Moore—Co-Chairman, Lincoln County
Kim Moreland—Chairman, Oktibbeha County
Gina Naef—Trump HQ Manager, Rankin County
Sean O'Neal—Chairman, Panola County
Jamie Peavy—Trump Deputy State Director, Jackson County
Linda Pennington—Chairman, Jefferson Davis County
Max Phillips—Chairman, Smith County
Charles Porter—MS Finance Committee, Rankin County
Rob Rall—Chairman, Hinds County
Bernie Reed—Chairman, Lincoln County
Judy S. Roberts—Co-Chairman, Clarke County
Ben Shute—Co-Chairman, Carroll County
Greta Siegel—Chairman, Montgomery County
Justin Skinner—Chairman, Harrison County
Rosemary Smith—Co-Chairman, Smith County
Cheryl Sparkman—Chairman, Kemper County
Clyde Stewart—Southern Regional Coordinator, Forrest County
Don Taylor—Co-Chairman, Copiah County
Tim Timbs—Chairman, Sunflower County
Todd Vallot—Chairman, Lauderdale County
Steve Vassallo—Chairman, Lafayette County
Rebecca Vaughan—Chairman, Webster County
Chandler Walker—Chairman, Prentiss County
Dean Watkins—Co-Chairman, Winston County
John Werner—Chairman, Alcorn County
Dr. Kevin Whaley—Co-Chairman, Montgomery County
Chad Whitney—Chairman, Hancock County
Richard Wilkerson—Chairman, Scott County
More From This Author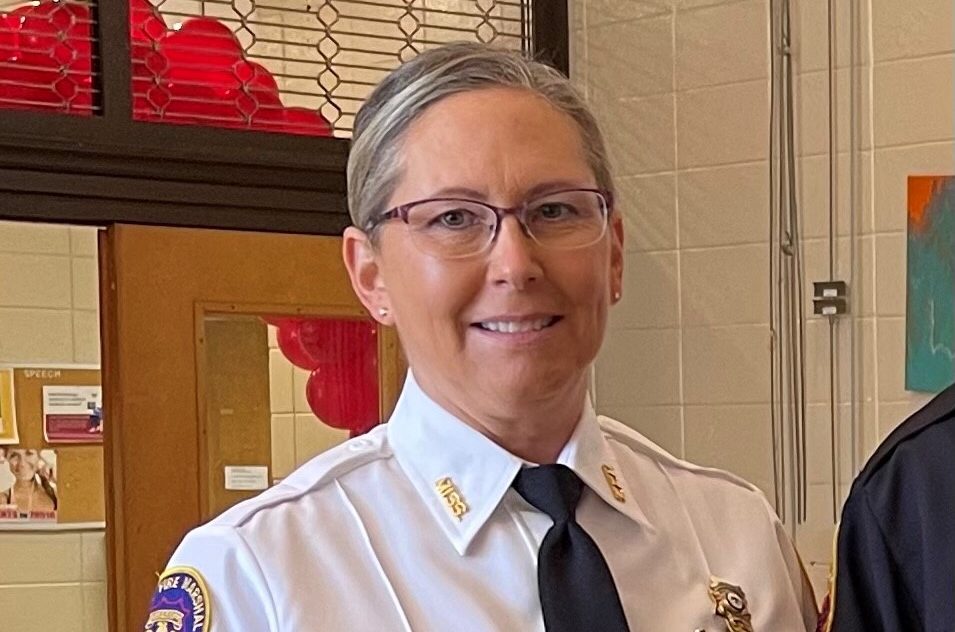 Previous Story